Amazon Cancels The Last Tycoon Amid Programming Shift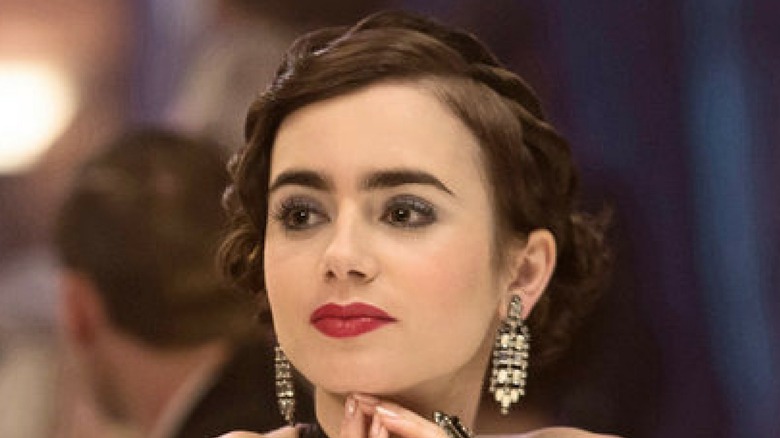 Get ready to see some changes in Amazon's original programming. The network recently canceled their expensive period drama The Last Tycoon amid a shift towards a more global focus in their future series. (via Variety)
The Last Tycoon, based on the unfinished F. Scott Fitzgerald novel of the same name, starred Matt Bomer as a film producer in 1936 Hollywood, facing off against his boss Pat Brady (Kelsey Grammer). Lily Collins, Dominique McElliigott, Koen De Bouw, and Rosemarie DeWitt also starred in the series, which was created by Captain Phillips' Oscar-nominated screenwriter Billy Ray. The show earned a lukewarm reception from critics after its July debut, earning a 53 percent on Rotten Tomatoes, but fans were more in its corner, giving it an 86 percent audience score on the same platform.
The Last Tycoon is the second series from Amazon to get the axe this week. The other show, Christina Ricci's Z: The Beginning of Everything, had previously been renewed for a second season, but was canceled after weeks of preproduction due to a shifting programming mandate from Amazon head Jeff Bezos. Bezos is apparently looking for shows to be bigger, with more appeal on social media across the world. 
Amazon Studios head Roy Price says that the streamer is now looking, as many are, for the next Game of Thrones. "I do think Game of Thrones is to TV as Jaws and Star Wars was to the movies of the 1970s," he told Variety. "It'll inspire a lot of people. Everybody wants a big hit and certainly that's the show of the moment in terms of being a model for a hit." 
Price says that the streamer is looking for "big shows that can make the biggest difference around the world," listing Man in the High Castle, Grand Tour, and The Tick as examples of shows that already have that global appeal. "It comes out of analysis of the data and conversations among the leadership team," Price said. "We've been looking at the data for some time, and as a team, we're increasingly focused on the impact of the biggest shows. It's pretty evident that it takes big shows to move the needle."
"The biggest shows make the biggest difference around the world," he continued. "If you have one of the top five or 10 shows in the marketplace, it means your show is more valuable because it drives conversations and it drive subscriptions... We're a mass-market brand. We have a lot of video customers and we need shows that move the needle at a high level."
While Price's comments may seem a bit general, he assured fans that they will know more about Amazon's future plans soon. "There are a lot more big, exciting announcements to come, and you'll see where it is all going," he said of the company's creative plans. For now, see some hidden gems you may be missing on Amazon Prime Instant Video.