Ironically, American Horror Story's Leslie Grossman Is Not A Big Fan Of The Genre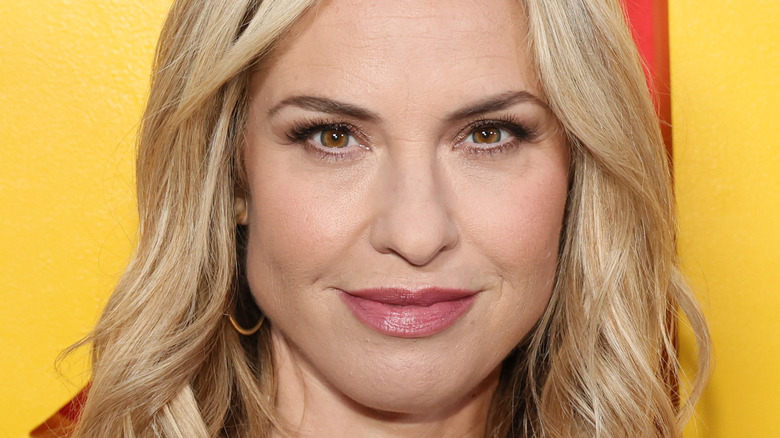 Dia Dipasupil/Getty Images
There are plenty of faces that are recognized as fixtures in the "American Horror Story" pantheon, and Leslie Grossman is surely one of them. Since first appearing in Season 7's "Cult," she has appeared in every season, playing a spoiled wannabe influencer turned witch in "Apocalypse," a vicious and depraved camp owner in "1984," and other memorable characters.
Given that she is one of the many actors who have come to be so readily associated with the horror anthology franchise, one could be forgiven for assuming Grossman is a horror fan herself. This, however, may not be such a solid assumption, as she does not like horror. Plenty of well-respected actors have later been revealed to have absolutely hated some of their best-known projects, including those that put them on the map. Robert Pattinson famously hated the "Twilight" movies (via PopBuzz), and Sean Connery grew to passionately dislike James Bond (via Far Out Magazine).
For her part, Grossman's resume has mostly been in comedy. And, this stance on horror doesn't necessarily mean she dislikes what she does on "American Horror Story." Nevertheless, her relationship with the horror genre writ large is fairly limited.
Leslie Grossman 'can't watch' horror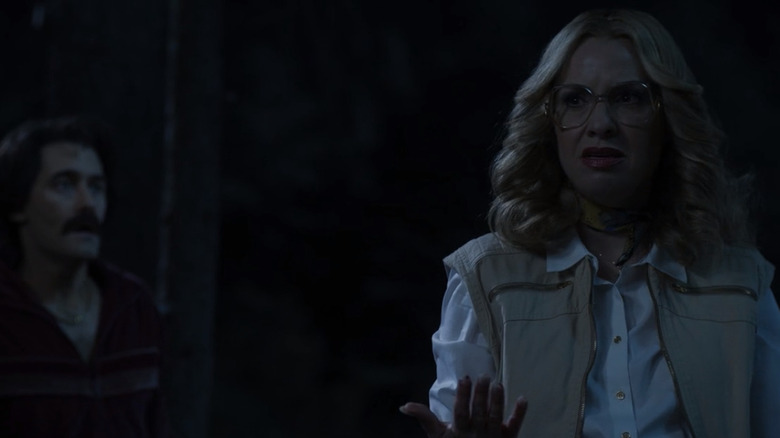 FX/Hulu
Speaking with IndieWire in 2022, Leslie Grossman was asked if it was true that she's not a horror fan. "Look, I'm a fan of the show!" she laughingly replied to interviewer Alison Foreman. "The problem is that when I see scary things — even though I make a television show that is about scary things — if I watch something else, I will still be up in the middle of the night terrified by what I saw in that movie or on that TV show. It tortures me!"
Grossman also added that, despite having stabbed and been stabbed countless times on "American Horror Story," she is in fact quite squeamish about blood and gore, which is in no short supply given how extreme some episodes of "AHS" have gotten. That said, shooting scenes with gore oddly doesn't freak her out given how technical they can get. To hear Grossman tell it, it sounds like the process of filming allows her to forget that she is in fact filming a horror story.
"I've always found the set to be incredibly upbeat and really fun," said Grossman. "It's not really somber and intense. It can be if we're doing a scene that's particularly intense or something like that, but it isn't scary — just really fun."