The Office's Zach Woods Will Never Reprise The Role Of Gabe Again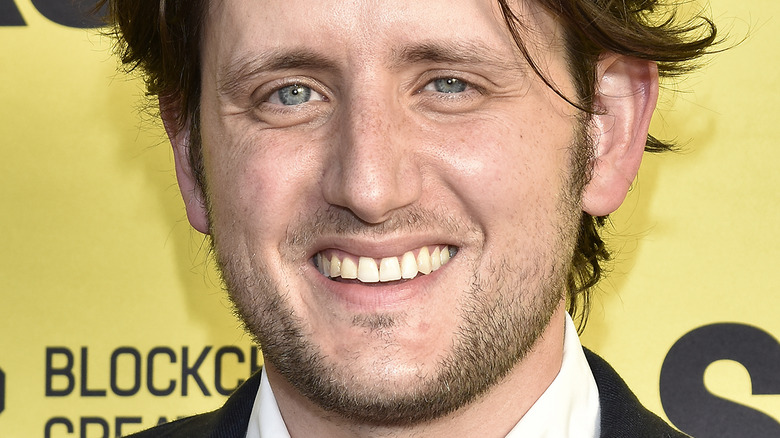 Tim Mosenfelder/Getty Images
Of all "The Office's" cringe-inducing characters, none were cringier than Gabe Lewis.
The character (played by comedian Zach Woods) was first introduced in the show's sixth season, after Dunder Mifflin was purchased by the printer company Sabre. Gabe essentially acted as a corporate liaison between the office and the company's new CEO Jo Bennet (Kathy Bates). His tenure at the Scranton branch was awkward, to say the least. Most notably, he briefly dated Erin (Ellie Kemper) and then proceeded to harass both her and Andy (Ed Helms) after the former dumped him. Aside from a cameo in an episode of Season 9, Gabe is last seen in the show's eighth season, after which he unceremoniously disappeared (once David Wallace bought back Dunder Mifflin, it can be assumed that Gabe's position was eliminated).
Since first appearing on "The Office," Zach Woods has gone on to have a robust career in TV. Immediately after his final appearance, Woods joined the core cast of the critically acclaimed HBO sitcom "Silicon Valley," alongside Thomas Middleditch, Kumail Nanjiani, and T.J. Miller. He has also since reunited with David Wallace actor Andy Buckley on another HBO series, the Hugh Laurie-led sci-fi comedy "Avenue 5." As his career continues to flourish, however, rumors of a "The Office" reboot abound — even as writers like B.J. Novak and Greg Daniels dismiss the concept entirely. Still, some fans may be curious as to which former cast-members would hypothetically return — for Woods, the answer seems pretty clear.
Gabe is just too weird and sad for Zach Woods
Speaking to ComicBook.com, Zach Woods all but dashed fans hopes that he would return in a potential reboot of "The Office" — but his reasoning is characteristically peculiar and empathetic. Woods isn't reluctant to return because he didn't enjoy his time on the show or because he wants to distance himself from the project that kickstarted his career, rather, he simply feels that playing Gabe Lewis again would be way too uncomfortable. "That poor man," the "Avenue 5" actor joked to ComicBook.com, "I would be happy to never spend another instant in his skin."
Woods, who described himself as having "great affection" for Gabe, did admit earlier in the interview that he still enjoyed getting to portray Dunder Mifflin's misunderstood creep. "I loved playing Gabe," he said, "but that was my first [TV job] really..." Though there are certain roles Woods would jump at the chance to revisit (including a "blink-and-you-miss" character from 2016's "Other People"), he states in clear terms that Gabe is not one of them. "It was a fun part to play because it's a funny show," he said, "but to be Gabe is not something I would wish on anybody, especially on Gabe."