1923 Fans Tell Looper Who Their Favorite Character Is - Exclusive Survey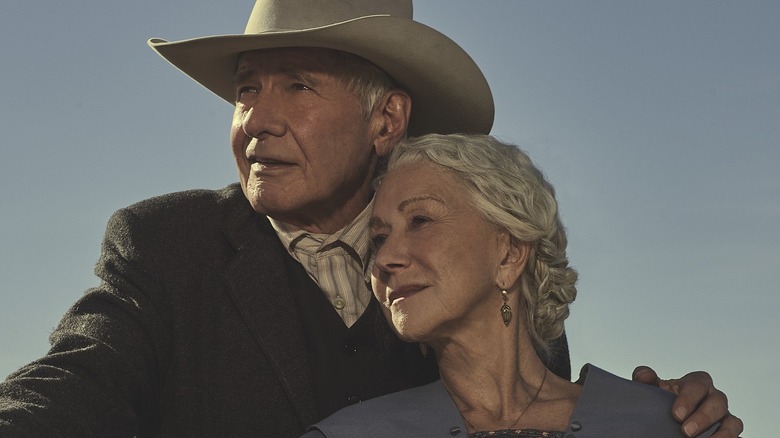 James Minchin III/Paramount+
"This was one of the fundamental things I wanted to look at," Taylor Sheridan told The Atlantic about creating his wildly popular Paramount series "Yellowstone." "When you have a kingdom, and you are the king, is there such a thing as morality? Because anyone trying to take your kingdom and remove you as king is going to replace your morality for theirs." That interest in power — who benefits from it, who gets left behind, and at what moral cost — is the primary engine behind "Yellowstone," as well as the two prequel series that have blossomed out of it: "1883" and, as of this past December, "1923."
At the center of the "Yellowstone" universe is the mighty Dutton clan, a powerful ranching family whose claim to their land in Montana goes back over a century. "1883" and "1923" peel back those generations, and Sheridan has shocked even the executives at Paramount with his dynastic brand of storytelling.
"1923" introduces a host of new characters, either Duttons themselves or those in the Dutton's orbit. And although each brings their own unique personality, morality, and motivation to the epic tale, it's hard for fans not to pick their favorite. With that in mind, this is the character Looper readers have chosen as their ultimate favorite from the first half of "1923" Season 1.
Harrison Ford's Jacob Dutton is a fan favorite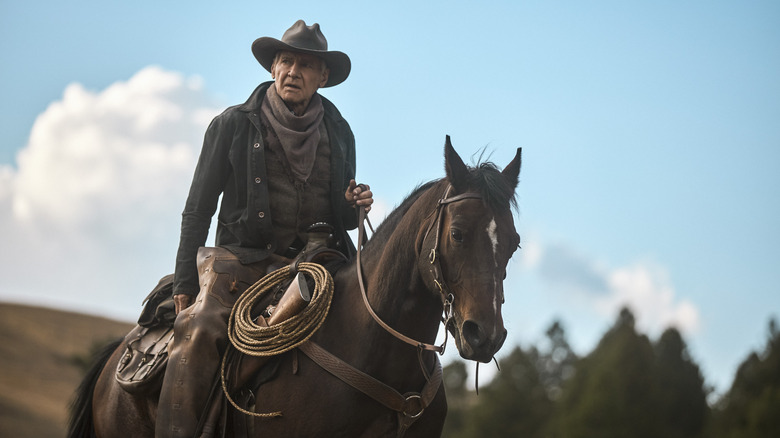 Emerson Miller/Paramount+
Harrison Ford made the long-awaited jump to TV to star as Jacob Dutton in "1923," in part for the opportunity to reunite with Helen Mirren for the first time since 1986's "The Mosquito Coast." For fans, Ford's role as the Montana commissioner of agriculture is indispensable to "1923," and 42% of the roughly 3,700 Looper readers who responded to our exclusive survey selected him as their favorite character. Mirren's Cara Dutton racked up 15% of the vote to come in third place overall. Two more female characters, Teonna Rainwater (Aminah Nieves) and Alexandra (Julia Schlaepfer), a British woman who enters into a whirlwind romance with Spencer Dutton (Brandon Sklenar), tied for fourth place with 11% each.
And speaking of troubled World War I vet Spencer Dutton, 22% of voters chose him as their favorite, making him the second-most loved character on "1923" thus far. Those who voted for Spencer seem to have anticipated his potential rise within the Dutton family. When "1923" returns on February 5, the latter half of the season will reportedly focus on Spencer's return to Montana from Africa, where he has been traveling. "It's a love story, from my point of view," said Sklenar (via The Hollywood Reporter). "Commitment to self, commitment to partner, commitment to family, to your partner, to your purpose."