What Has Brian George Been Up To Since The Big Bang Theory Ended?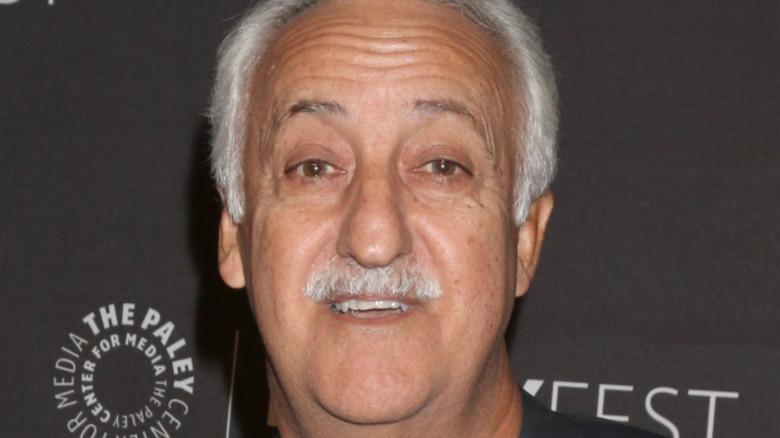 Kathy Hutchins/Shutterstock
One of Brian George's most recognizable roles is on "Seinfeld," as Babu Bhatt, a Pakistani immigrant whose life gets worse every time Jerry (Jerry Seinfeld) walks into it. But in this century, he's also well-known for playing Dr. V.M. Koothrappali, Rajesh's (Kunal Nayyar) father, across 16 episodes of the long-running "The Big Bang Theory," from Season 1 until the final season in 2019.
A wealthy gynecologist in India, Dr. Koothrappali is initially seen only over Skype. He wishes that Raj had followed in his footsteps, and he and his wife regularly try to set him up with Indian women. In Season 8, Raj's parents get a divorce, and in Season 12, it is revealed that his father has begun dating again, offering, of course, to set Raj up with another woman as well. This woman turns out to be Anu (Rati Gupta), whom Raj nearly marries. Here's what happened to Brian George after "The Big Bang Theory" ended.
Brian George continues to work steadily in television and voice-over
As a recurring character, Brian George only infrequently appeared on "The Big Bang Theory," so when the show ended, he continued to work as he'd done both before and throughout his time on the hit CBS sitcom.
In 2019, the actor popped up on the sitcom "Corporate" as Zack the Butler. Between 2018 and 2021, he was in four episodes of the Fox series "The Resident" as Tejan Pravesh, Devon Pravesh's (Manish Dayal) father, until the character dies of COVID-19 during Season 4.
In 2022, George got to make a final appearance as his character Arjun Avasarala on "The Expanse," appeared as Dr. Simmons on "The Really Loud House," and appeared as Mr. Friendly on the CBS sitcom "The Neighborhood." And it seems likely that a busy working actor like George will return to television screens in 2023 as well.