Yellowstone Star Kai Caster's Acting Career All Started With A Temper Tantrum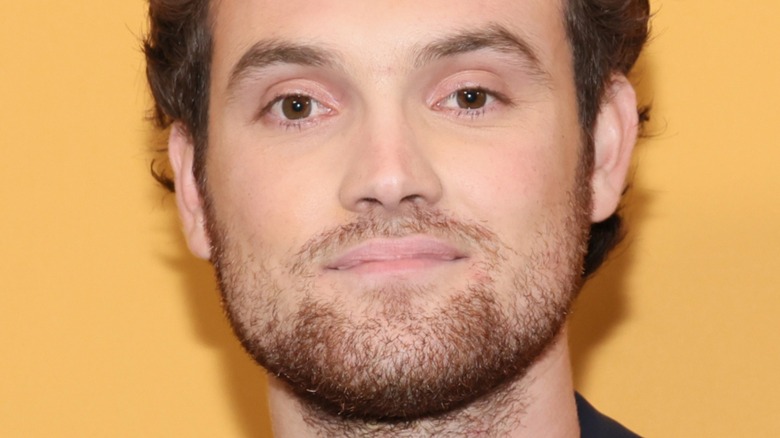 Dia Dipasupil/Getty Images
Like any crime family, the Duttons of "Yellowstone" fame are raised in a life of brutality and violence. Though cattle ranching may not seem the most high-stakes enterprise on the outside, the reigning kings of Montana would tell you differently. Living on that land since 1883, John Dutton's (Kevin Costner) family isn't likely to give it up without a fight, whether their foes be his son Jamie (Wes Bentley) trying to impeach him from the office of Governor or the modern world forcibly trying to take his land.
No, characters in "Yellowstone" don't stand a chance, including the hired cowboys working the ranch. More than anything, John demands loyalty from his employees, turning them into hardened workers like Rip (Cole Hauser). This workplace culture is not just the current status quo but stretches back into flashbacks presented in Season 5. Audiences see how Rip develops and the other hands that may get the short end of the stick. Kai Caster's "Yellowstone" character of ranch hand Rowdy is front and center in these episodes, demonstrating just how difficult — and deadly — the lifestyle can be. It only makes sense that Caster's introduction to acting was just as surprising as his arc on "Yellowstone."
Kai Caster's acting career started early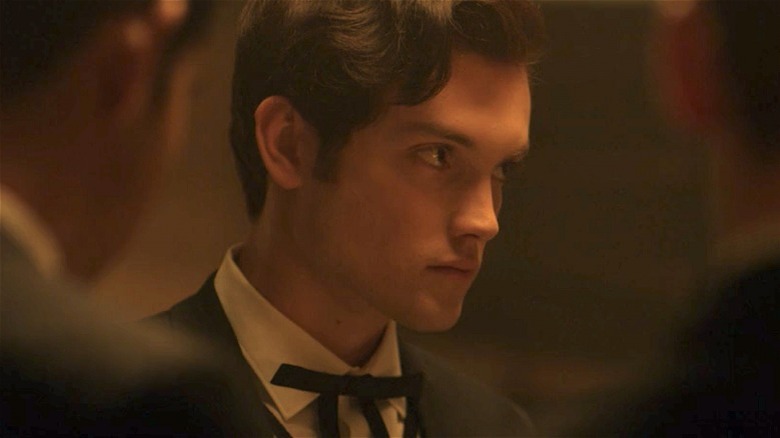 FX
From a young age, Kai Caster always had in mind what his future would hold. Acting seemed to be in his blood, and even when his parents were hesitant about his future career, Caster held strong. At the tender age of seven, Caster's tenacity caught the attention of one casting director.
"I met a great casting director named Justine Baddeley who kind of saw me just on the street or at a restaurant with my mom, and I just was throwing like a temper tantrum and just having a big outburst at seven years old," Caster said in an interview with Popternative. "She was casting a Spike Jonze movie, 'Where the Wild Things Are.' She kind of picked me out of the bunch and just had me audition for it."
Though Caster ultimately could not appear in the film, fate was on his side. The actor told the outlet that his experience with Taylor Sheridan came full circle. Sheridan happened to be Caster's acting teacher and had attempted to involve Caster since Season 1. After unforeseen circumstances, nothing ever came of his connection to the showrunner until Sheridan called him up one day and offered him the part of Rowdy. Caster appears in six episodes of Season 5 and is not a character that fans will likely forget anytime soon. He is integral to Rip's character development, even when featured in flashbacks.
Rowdy's bloody end wasn't a shock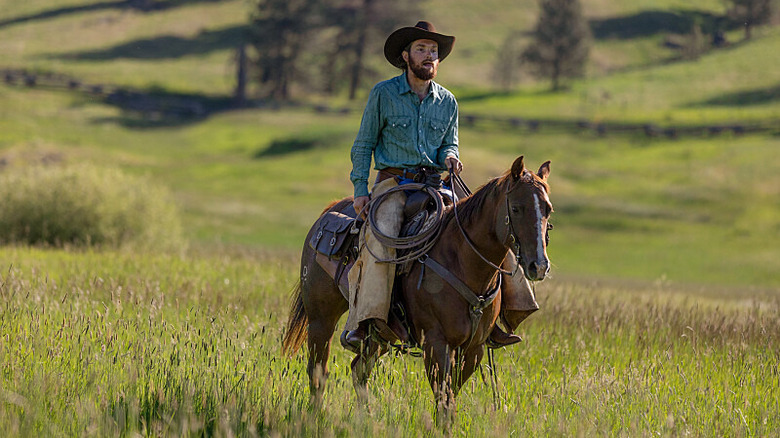 Paramount Network
Since the first episode of "Yellowstone," viewers have known that Rip is one of the bearers of the famous Y brand. The stylistic letter represents the ranch, and workers are only branded with it when they have something to repent for. In Season 5, fans discovered that Rip committed the crime of murder. After a date with teenage Beth goes awry, she gets back at Rip by making a move on Rowdy. This has ramifications later when Rowdy disparages her in front of Rip. A scuffle ensues, and Rip beats Rowdy to death. Because of his sin, he is bound forever to the Yellowstone ranch and does anything to protect it. But as short-lived as Kai Caster's time on the series was, the actor wasn't surprised when he went out bloody.
"I got the chance to stay with Taylor at his house and we had a lot of talks about the character and he hadn't necessarily finished writing my stuff yet, but he gave me the rundown that basically there was a lot of different options of how it was going to happen, but the outcome was the same every time," Caster told Entertainment Tonight. That outcome was being murdered, putting a stark end to Caster's time on the series. But all in all, the actor confessed his experience on the show is one he holds dear. After a long time trying to get on the popular series, his wish finally came true.