Kai Caster Describes The Full-Circle Moment Of Auditioning For Yellowstone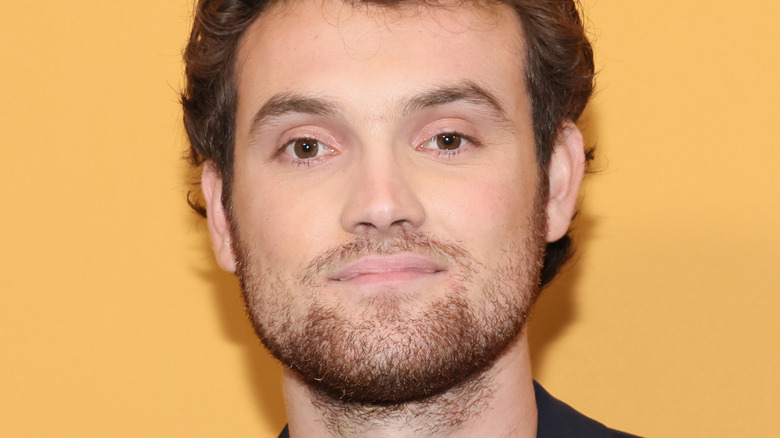 Dia Dipasupil/Getty Images
Midway through its fifth season on the air, "Yellowstone" remains a bonafide rating sensation for the folks at Paramount Network (via Deadline). The Western saga continues to deliver a legitimate dramatic wallop, with co-creator Taylor Sheridan mining the genre for all the action, intrigue, and bare-knuckle machismo viewers have come to expect.
It was arguably more prevalent than ever in the first half of Season 5, with seismic power plays made by the Duttons and their various enemies regularly. As usual, the Dutton Ranch bunkhouse fronted no shortage of macho energy either, particularly in flashback scenes in which the teenaged Rip Wheeler (Kyle Red Silverstein) dealt with an unexpected romantic rival in his pursuit of the college-bound Beth Dutton (Kylie Rogers).
Said rival was the cocksure ranch hand known as Rowdy. If you've seen Season 5 of "Yellowstone," you know the actor who portrayed Rowdy brought loads of swagger to the role. That actor's name is Kai Caster. "Yellowstone" is arguably his biggest gig to date. And according to Caster himself, landing the part of Rowdy was very much a full-circle sort of moment.
Seems Caster and Yellowstone creator Taylor Sheridan go way back
That's because Kai Caster has a pretty lengthy history with "Yellowstone's" Taylor Sheridan. In fact, as Caster noted in a recent interview with Popternative, Sheridan was one of his earliest champions and even served as his acting coach during his salad days. "Funny enough, Taylor Sheridan was actually my acting coach growing up," Caster laughed, adding, "He coached me on my first auditions and everything and really showed me the ropes at a young age."
Sheridan has developed a reputation for standing by his actors over the years, so it's hardly surprising he'd find a way to cast an actor he'd personally taken under his wing. As it happens, Rowdy was not the first role Sheridan had in mind for his former student, with Caster noting, "He thought of me in Season 1 and had me audition for Jimmy [Hurdstrom]." Jefferson White portrays that fan-favorite character with affable charm, and even Caster admits he's excellent in the role.
Seems Sheridan later tried to bring Caster into the "Yellowstone" narrative as young Kayce Dutton, but those scenes were ultimately scrapped. "Then Rowdy came along," Caster continued, "and Taylor called me up and said, 'You're Rowdy.' So it kinda came full circle." Caster's and Sheridan's patience in finding the right role significantly paid off, with the actor delivering one of the strongest supporting turns in Season 5 of "Yellowstone." And even if Rowdy doesn't turn up again, Caster's work ensures it'll be long before he's forgotten.