Tár Director Says Harvey Weinstein Almost Ruined His First Film, Until Tom Cruise Stepped In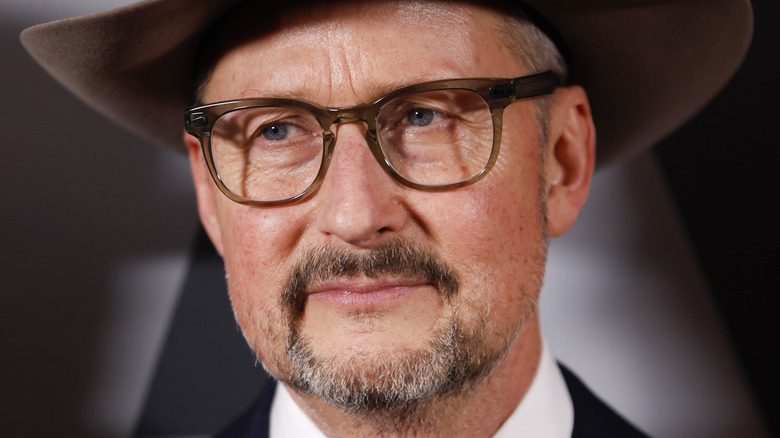 John Phillips/Getty Images
Tom Cruise has played a hero in several films like "Top Gun: Maverick" and the "Mission Impossible" movies, but he apparently has done some heroic things off camera as well. One of those good deeds was helping Todd Field, director of the hit 2022 feature "Tár," survive the wrath of one of Hollywood's most notorious monsters (via Variety) early in his directing career.
Todd Field has unleashed many critically acclaimed films over the years, with credits dating back to the '90s (via Rotten Tomatoes). While he has had his fair share of ups and down, many would agree that his efforts have arguably been successful as he has been nominated for several Academy Awards for his work on "Little Children" and his first flick, "In the Bedroom" (via Oscars.org). But many would argue that one of his best titles is the motion picture "Tár," starring Cate Blanchett.
Many have revered it as one of the best films released in 2022, and the movie has already earned Cate Blanchett a Golden Globe for her exceptional performance headlining the well-crafted affair, which she described at times felt electrifying. The film has also received considerable praise from other directors like Martin Scorsese, indicating Field still knows what he is doing when it comes to cultivating compelling cinema. While he does make it look easy, his efforts in the industry have been anything but, and it appears that back when he was putting out the aforementioned Oscar-nominated "In the Bedroom," Harvey Weinstein became an obstacle that Field could only overcome with the help of none other than Tom Cruise.
Tom Cruise helped the director overcome the wrath of Weintstein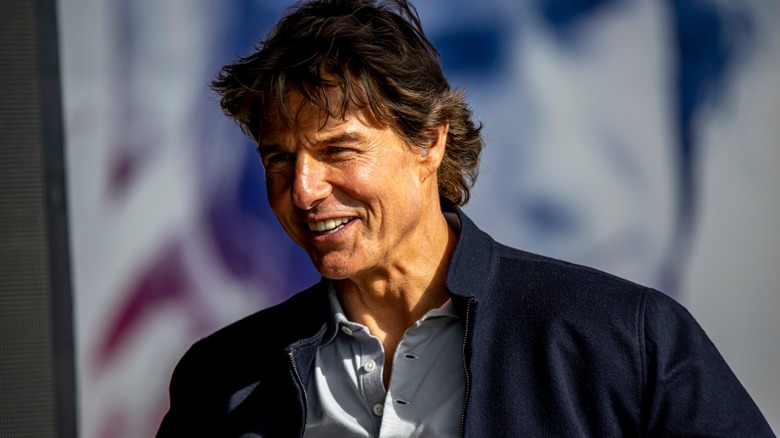 motorsports Photographer/Shutterstock
The movie "In The Bedroom" featured a stellar cast that was well-received when it aired at the Sundance Film Festival. But things took a grim turn when Harvey Weinstein entered the mix. The executive had a very abysmal reputation for several things, including harassing filmmakers regarding the final edits of their movies. Director James Gray, helmer of the critically acclaimed 2022 feature "Armageddon Time," has also indicated his difficulties with the imprisoned ex-mogul over the years, calling his interactions with the disgraced individual a "pretty Nightmarish experience."
But luckily, when Field had to deal with the beast, he had a little help from Tom Cruise. Field reminisced to Vanity Fair about when the "Top Gun" star laid out a carefully cultivated plan to help him weather the Weinstein storm. "This is how you're going to play it. It's going to take you six months, and you'll beat him," the "Tár" director told the publication. "But you have to do exactly what I'm going to tell you to do, step by step." The strategy revolved around letting Weinstein alter the cut with no interference, and then when the new version was disliked, Field would use the reviews from Sundance to thwart any changes to his original vision. After following the advice, Cruise proved right as the Oscar-nominated film made over $40 million at the box office from a $1.7 million budget (via Box Office Mojo). From impressive performances to parachuting off motorcycle cliff jumps to assisting talented filmmakers in their fight for the final cut, there is plenty of evidence to support Tom Cruise's candidacy as a true champion of cinema on and off the screen.