Golden Globes COVID Spread Continues With Jamie Lee Curtis, Colin Farrell, And Brendan Gleeson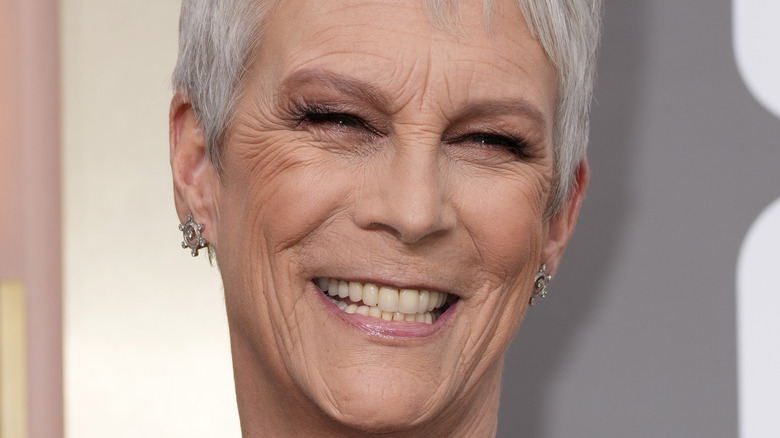 Kevin Mazur/Getty Images
It seems that this year's award season is not going quite as planned. On January 10, 2023, the 80th Golden Globe Awards took place to celebrate the best of film and television from the previous year. After last year's less-than-stellar show that saw the Golden Globes go for a hybrid style of part Zoom and part in-person presentation, this year's event brought things back to a more traditional and welcome manner. The prestigious ceremony saw some pretty major events take place, from Ke Huy Quan's wholesome best supporting actor win for "Everything Everywhere All At Once" to Eddie Murphy's Cecil B. DeMille Award win and subsequent speech that referenced another notable award ceremony moment. 
But as with every year, the Globes couldn't escape from having some less-than-pleasing moments bog down the festivities. This year's show brought the ceremony to its lowest ratings yet (via Deadline) and continues to see controversy from within the industry, most notably with "The Whale" star Brendan Fraser skipping out on the event as an act of protest, Entertainment Weekly reported. To top it all off, it seems that several of those who were in attendance took home something far less desirable than a golden statue. 
COVID-19 cases are stopping actors from appearing at later events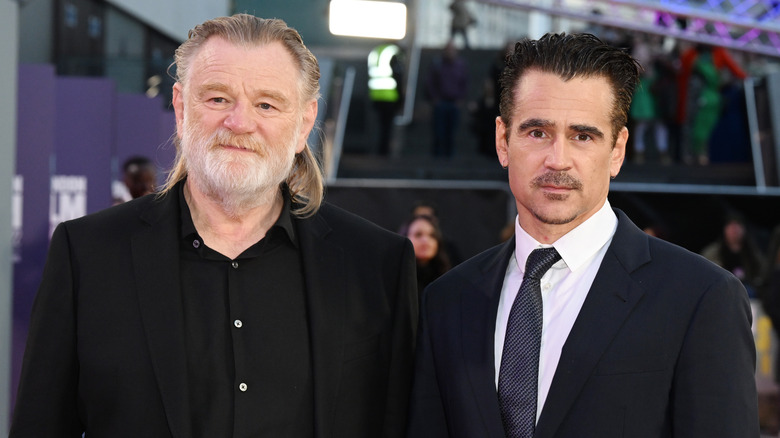 Jeff Spicer/Getty Images
Following this year's Golden Globes ceremony, an uptick in COVID-19 cases has been spreading among some of the night's attendees. First to report being infected was Jamie Lee Curtis, who received a nomination for best supporting actress for her role in "Everything Everywhere All At Once." The "Halloween" star took to Instagram on January 13, where she wrote, "F**k COVID! Sadly, this head cheerleader is not going to be at all the weekend festivities cheering on her friends and colleagues. Life on life's terms." Curtis also shared that, as a result of the positive test, she will not be able to attend either the BAFTA tea party or Critic Choice Awards, despite being nominated for the latter ceremony (via Us Weekly). 
Not long after, "The Banshees of Inisherin" stars Colin Farrell and Brendan Gleeson were also said to have contracted COVID-19, according to The Hollywood Reporter. The event saw "Inisherin" as the night's big winner, with Farrell nabbing a win for best motion picture actor in a musical or comedy, Martin McDonagh getting a win for best screenplay, and the film itself winning best musical or comedy motion picture. Per The Hollywood Reporter, the COVID-19 diagnosis also means that neither actor will be appearing at the Critics Choice Awards. So what will happen at upcoming award shows? Likely not much.
What does this mean for the Oscars?
The news of actors such as Jamie Lee Curtis, Colin Farrell, and Brendan Gleeson contracting COVID-19 following their appearance at the Golden Globes highlights the reality that we are still not fully out of the COVID-19 pandemic. While vaccines and other medical breakthroughs have helped the world readjust over the last few years, there are still times of the year when the danger is more present. Such was the case for the Golden Globes on January 10, 2023. Not long before the event, LA Public Health issued a recommended 10-day mask policy as people transition back into work and school. The Golden Globe ceremony this year, however, largely seemed to abandon this mindset, with the only major attendee seen wearing a mask being Jessica Chastain (per Yahoo). 
To some, this might cause concerns for the upcoming 95th Academy Award ceremony. Although it's more than likely that Curtis, Farrell, Gleeson, and any other Golden Globe attendees who contracted COVID-19 will recover by the time the Oscars ceremony occurs on March 12, 2023 (via Deadline) should the Academy be too relaxed with their pandemic protocols, we could see another string of sick celebrities follow up the event. Thankfully, the Academy's safety measures (via The Hollywood Reporter) from last year's event seemed to have worked out, as no major news came out regarding confirmed cases. Only time will tell how the results of this year's Globes will affect safety precautions at other award shows in the coming months.