Modern Family's Gas Station Scene Closely Mirrors A Real-Life Experience Ed O'Neill Once Had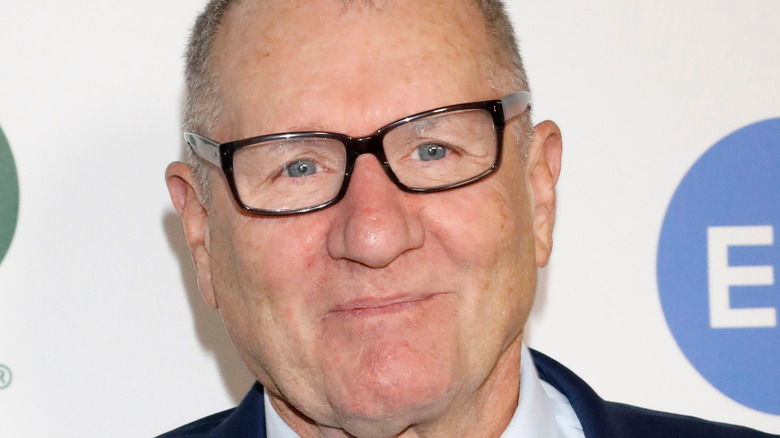 Kathy Hutchins/Shutterstock
With a quality, long-running series like "Modern Family," there are countless scenes that fans can choose from as their favorites. This number of memorable moments piled up sky high, simply due to the fact that the show featured so many hilarious characters, each providing their own catalog of laugh-out-loud interactions. What's even more interesting than the choices fans make as their favorites, are the ones that come from the actors themselves, as they all have their own most enjoyable scene picks. And while talking from a panel to an audience of fans, Ed O'Neill revealed that one of these chosen scenes reflected a real-life moment.
The writers of "Modern Family" faced the challenge of consistently churning out one funny scene after another, without it feeling stale. Well, they're professionals, and that's what they do, they sometimes needed to tap into true life, as they did with O'Neill's experience. As they say, sometimes life is stranger than fiction, and that's exactly why plenty of quality written material can reflect everyday happenings. O'Neill's memorable altercation was brought to life in Season 1, Episode 9 and everyone loved it. 
An almost physical altercation led to a classic TV moment
At the 2010 LA Paley Festival, the cast members and creators of "Modern Family" answered fan questions during a panel. When asked what their favorite scenes from the show were, Jesse Tyler Ferguson referred to a moment at a gas station with Cam (Eric Stonestreet). In the scene, Cam, dressed as Fizbo The Clown, witnessed Mitch get bumped by another car while pumping gas. The driver was more than rude to Mitch, causing Fizbo to get out of the car and confront the jerk. The scene — which was as visually hilarious as it was sweet — was, as he quickly revealed to the crowd, based on a moment Ed O'Neill experienced in his past at a gas station. 
With a perfect add-on to Ferguson describing his favorite scene, O'Neill's revelation of the moment's origin delighted the audience. "At a gas station in Brentwood, a guy ran into my leg when I was standing by my car, and we almost got into a fight," he said. O'Neill continued about how he eventually mentioned that story to writer/creator Steven Levitan. "He incorporated it into the show, through that filter, and it turned into these guys' story . . . which was genius," O'Neill said, referring to Cam and Mitchell eventually portraying his gas station fight. Of course, any moment with someone standing in a full-clown costume becomes more entertaining than how it actually happened. "It wouldn't have been as funny the other way," admitted O'Neill.