Chicago Med's Marlyne Barrett Was Just As Surprised About Maggie's Organ Donation As We Were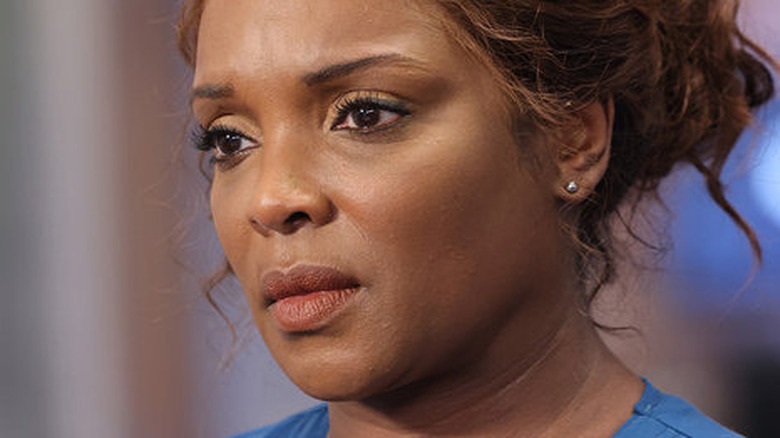 George Burns Jr/NBC
Even for a character on a medical show, Maggie Lockwood-Campbell (Marlyne Barrett) has been through a lot of traumatic health-related calamities. We learn that she donated a kidney to a woman suffering from cancer during Season 4; during Season 5, she finds out that she has metastatic adenocarcinoma, and her doctor expresses concern that it has spread. It's a diagnosis she keeps secret from her friends, and treatment for the disease involves a lumpectomy and chemotherapy, which causes her to lose her hair. During Season 6 she goes into remission, but during Season 8 she suffers injuries in a car accident. Currently, Maggie's recovered from her injuries while dodging Chicago Gaffney Medical Center's usual array of disease and danger. On a show like "Chicago Med" it's impossible to guarantee that she's going to remain hale and hearty until the show leaves the airwaves.
Naturally, Marlyne Barrett — who is currently dealing with chemotherapy treatments to treat ovarian and uterine cancer between scenes, which has caused the showrunners of "Chicago Med" to praise her work ethic  — has some opinions about Maggie's storylines over the years. But interestingly enough, she seems shocked by Maggie's very generous ways with her time — and her organs.
Marlyne Barrett is floored by Maggie's generosity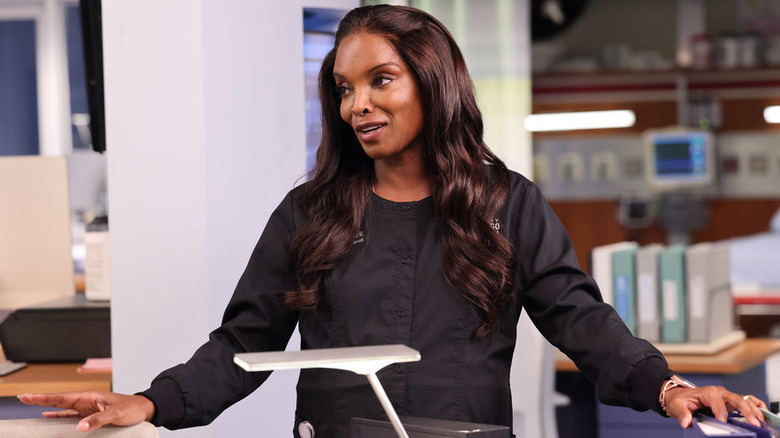 George Burns Jr/NBC
Understandably, Marlyne Barrett couldn't resist poking a little fun at Maggie's uber-generous nature. During the 2022 One Chicago Day event, she and Kristen Hager, who plays Stevie Hammer on the show, were asked what surprised them about their character's jobs. Barrett immediately pinpointed Maggie's faultless-to-an-absurd-degree generosity. "Maggie and her organ donations! My goodness!" Barrett joked. "She's just like, y'know 'a stranger off the street, you need a kidney? Here you go! I'll give you mine! Haven't seen you in about fifteen years, but y'know, you're about to die, I'll give you one of my organs! I will give you blood, I'll give you anything you need! I don't need them!'"
Even though Barrett clearly enjoys deriving a bit of humor from her character's squeaky clean ways, she has a good reason for poking fun at the storyline's occasional logical improbabilities; according to an interview conducted in February 2021 with KING-5 in Seattle, Barrett's family is laden with doctors, nurses and other medical professionals. Sometimes, the show's tendency to lean on medical inaccuracies get called out by her relatives when they watch the show from home. "I'll save a patient's life in the episode and they're like, 'you didn't close the curtain'. Or 'HIPPA wouldn't let you do that.'  I'm like, 'I saved their lives!' Or, 'you should never sacrifice your job for one patient. How many others can you help.' I can't win over here," she kidded at the time.