Why Maggie From Chicago Med Looks So Familiar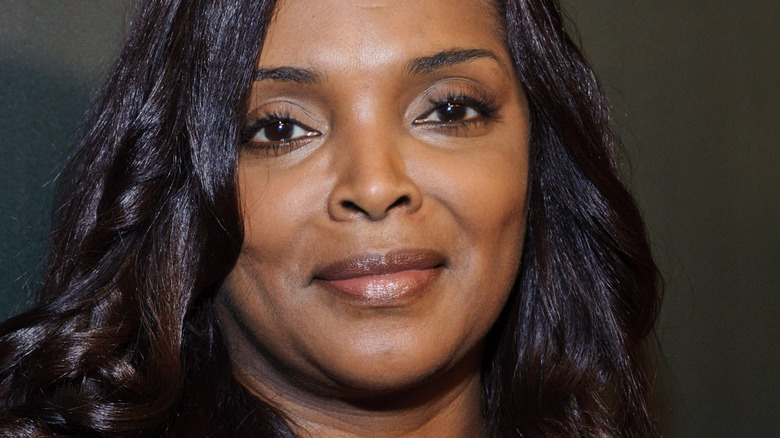 Timothy Hiatt/Getty Images
Anyone who's spent much time in a hospital bed has likely encountered an uber-capable, cool-in-a-crisis alpha nurse like Maggie Lockwood on NBC's hit medical drama "Chicago Med." Debuting on the show in the 2015 premiere episode "Derailed," Nurse Lockwood confidently guides the Emergency Department workflow when Gaffney Chicago Medical Center faces an onslaught of badly injured victims pouring in after a horrific multi-casualty train wreck. As noted in a TVOverMind review of the episode, Maggie is "just the kind of person you want around no matter whether you're a patient or a friend."
Maggie holds things together at the hospital as chief charge nurse, which means she's the person at the center of the action regarding the day-to-day nursing services provided in the always hectic E.D. Her job title also means she frequently interfaces with hospital administration, including Chief of Services Dr. Sharon Goodwin (S. Epatha Merkerson) as well as many of the other various frontline E.D. docs like Will Halstead (Nick Gehlfuss), Ethan Choi (Brian Tee), and others. And while any Chi-Hard viewer is well-acquainted with the force of nature that is Maggie Lockwood on "Chicago Med" and in other two shows in producer Dick Wolf's "One Chicago" empire, they may have the feeling they've spotted her actress, Marlyne Barrett, in another series or film somewhere. Here's where you may have previously seen her.
Marlyne Barrett has been cast in multiple Dick Wolf franchises
Marlyne Barrett's pre-"Chicago Med" resume includes a surprisingly wide range of characters in a number of other productions from the above-noted "One Chicago" impresario Dick Wolf.
Less than a decade after launching her on-screen career with small parts in a handful of films and TV series, 2005 would see the actress make her first entry into Wolf's expansive slate of successful episodic legal and police series. In that year alone, Barrett would appear in a one-off appearance on the initial "Law & Order" franchise as Alana Sinclair in the "Obsession" episode, as well as taking on two different characters in "Law & Order: Special Victims Unit." On that show, she would play both Sarah Miller in the "Night" episode and Alma Cordoza in the "Cage" installment, as well as following those two roles up by playing Dr. Donner in Wolf's short-lived "Conviction" series. Then, in 2007 and 2008, she would return to the original "Law & Order" as Atty. Bocanegra in the "Murder Book" and "Tango" episodes. Interesting trivia sidebar: Barrett acted under her maiden name of Afflack from 1997 up until changing her "nom de screen" to Marlyne Barrett in 2009.
The actress played a recurring character role on The Wire
Starting in 2006, Marlyne Barrett's episodic TV career took another leap forward when she joined the cast of "The Wire," one of the most iconic and critically lauded TV crime dramas of all time. Barrett debuted on the long-running HBO hit in 2006, playing City Council President Nerese Campbell during an uncredited appearance in that year's "Boys of Summer" episode. By her next episode, however, she would see her name in the credit roll as she assumed recurring character status on the series. She would then go on to play the ruthless, power-brokering Baltimore politician in episodes airing in both 2006 and 2008. All in all, Barrett would portray Councilwoman Campbell for a total of 11 installments of "The Wire," concluding her run on the show in 2008 with the episode "30."
Commenting on the political environment confronting Barrett's character on the show, "The Wire" creator David Simon told Slate, "I am someone who's very angry with the political structure [in Baltimore]." He added that the show's setting is one where bureaucracy reigns supreme and as such, is a place where even well-intentioned politics can actually worsen the urban struggles people face.
Barrett was a secretary to royalty on Kings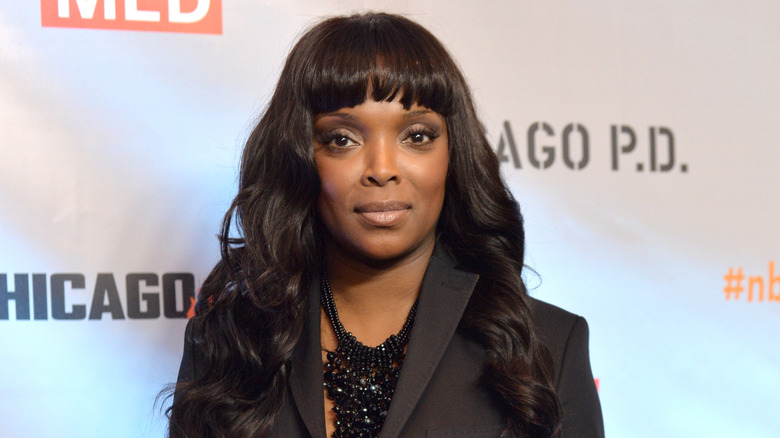 Daniel Boczarski/Getty Images
In 2009, Marlyne Barrett would be cast in a TV series featuring a somewhat unorthodox narrative concept within the world of mainstream episodic series. Airing for just a single season, NBC's "Kings" was loosely structured around the Old Testament story of the Bible's King David, only updated to a pseudo-modern-American setting.
Playing the capable and attentive Thomasina, the role finds Barrett enacting the part of a loyal secretary and aide-de-camp to the series' King Silas (Ian McShane) and Queen Rose (Susanna Thompson). On the show, Thomasina fulfilled a somewhat similar role to Nurse Maggie Lockwood on "Chicago Med," as she was in charge of the daily schedule for the royal couple and oversaw the functioning of their staff, much like her duties in the Emergency Department at Gaffney Chicago Medical Center. Playing Thomasina in a dozen episodes of the series, Barrett made her final appearance on "Kings" in the series finale, "The New King: Part Two."