Why Family Guy Was Sued By The Copyright Holder Of When You Wish Upon A Star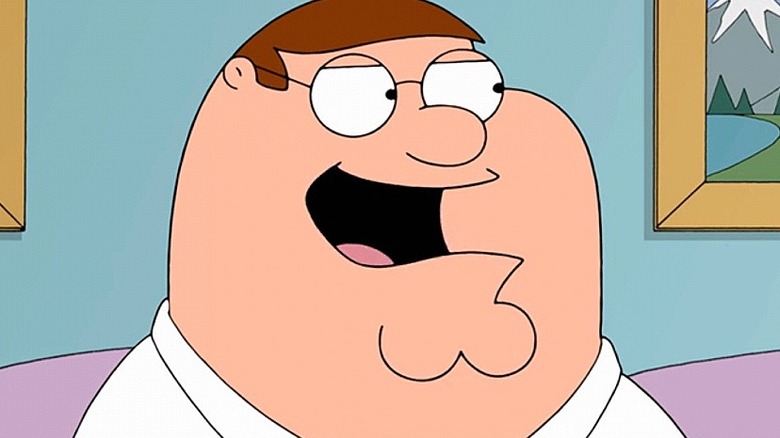 20th Century Television
Any show that's been around for over 20 years is more than likely to come across at least some controversy during its run. But for a show like "Family Guy," that's practically every other Tuesday. Since show-tuning its way onto our television screens in 1999, "Family Guy," which follows the satirical exploits of a dysfunctional Rhode Island family unit, has never been one to play it safe. 
While upon first glance the show might have seemed like a shallow attempt to jump on the success of "The Simpsons," it became more well-known over time for its unapologetic raunchy and vulgar comedy, which has never been afraid to push the bar. From angering former Alaskan governor Sarah Palin (via The New York Times) to badly-timed terrorist jokes (via USA Today), the show's edgy humor is either why you love it or hate it. 
It didn't take long to establish for the long-running adult animated series to establish this reputation: one of the show's earliest seasons contains a moment so infamous that it even landed the "Family Guy" crew in court. 
I Need a Jew needed a miracle to get out of hot water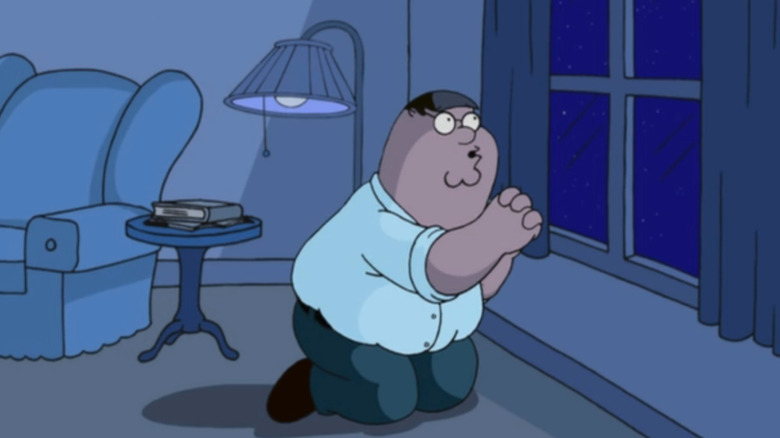 20th Century Television
In the Season 3 "Family Guy" episode "When You Wish Upon a Weinstein," Peter Griffin (voiced by Seth MacFarlane), after having a positive experience with a Jewish accountant, decides to convert his son Chris (voiced by Seth Green) to the religion by throwing him a Bar Mitzvah, with the intention of making Chris smarter as a result. Intended to be the finale of both Season 3 and the series as a whole, the episode caused concern among Fox executives, who were worried about the potentially antisemitic overtones offending audiences. As a result, the episode was initially banned for some time and wouldn't air until a year later, in November 2003, on Adult Swim, and later in 2004 on Fox (via Uproxx).
But that was far from the end of the episode's troubles. In the episode, Peter sings a song entitled "I Need a Jew," an unsubtle parody of the Oscar-winning song "When You Wish Upon a Star" from the 1940 Disney classic "Pinocchio." In October 2007, the original song's owner, Bourne Company, filed a lawsuit against Fox for copyright infringement, alleging that the show distorted the once wholesome ballad into one with offensive suggestions (via CNN). It wouldn't be until March 2009 that U.S. District Judge Deborah Batts deemed the "Family Guy" song an act of parody, keeping it clear from violating any copyright laws (via Reuters). It seems that wishing for this episode to pass by unseen did not come true.