The Real-Life Inspiration For Family Guy's Peter Griffin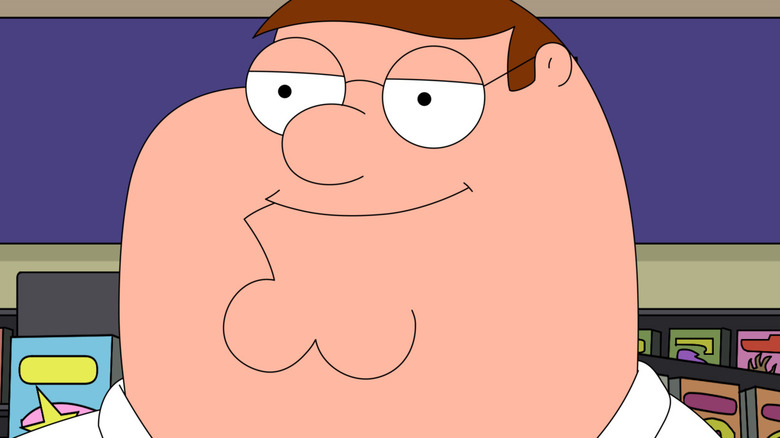 Fox
"Family Guy," one of television's longest-running and divisive adult animated series, has produced some of the most memorable characters in TV history. These include the oddball Chris Griffin (Seth Green), unhinged matriarch Lois (Alex Borstein), and family punching bag Meg (Mila Kunis). Series creator Seth MacFarlane also lends his voice to several Griffin family members, including the overly confident talking dog Brian, devious baby Stewie, and the beer-loving simpleton father, Peter. Though these characters often do far more harm than good, something is endearing and innocent about each of them that keeps viewers coming back season after season.
This could be due to the character's surprising relatability as misfits in their own respective ways. The series also creatively utilizes cutaways to make hilarious references that quickly become a distinctive signature of "Family Guy." This goofy detail sets the show apart from other adult animations and contributes to "Family Guy's" enduring legacy. 
These characters come together in hilarious ways, reinforcing their silly nature and offering plenty of reasons to rewatch past episodes. It also aligns the series as more of a wacky family sitcom than a traditional adult animation comedy, keeping "Family Guy" grounded. This may also be related to the fact that MacFarlane actually drew inspiration for some of Quahog's many zany residents from real-life people, notably the series' patriarch, Peter Griffin.
Peter Griffin was inspired by RISD security guard Paul Timmins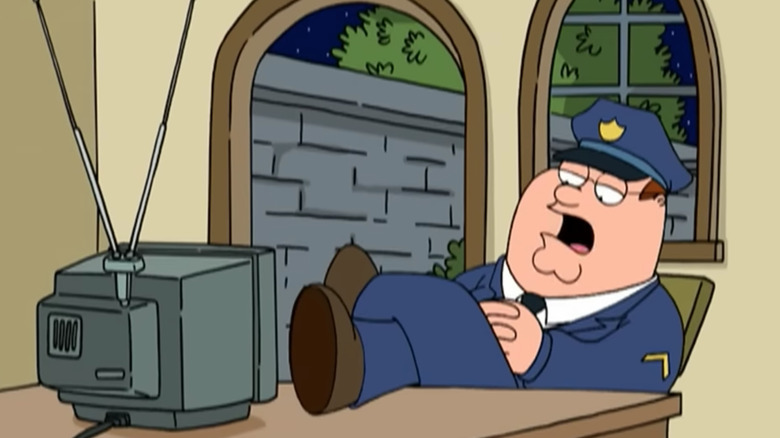 Fox
"Family Guy" series creator Seth MacFarlane now has many notable projects under his belt. From the outlandish patriotic animated hit "American Dad!," to the "Star Trek" parody "The Orville," MacFarlane displays his vast and unique creative abilities. The acclaimed developer first started at the Rhode Island School of Design (RISD), where he was deeply inspired by an individual who would later become the foundation for Peter Griffin.
In an interview with ABC 6, MacFarlane reveals the now retired security guard Paul Timmins was the inspiration for Peter Griffin. "There was a security guard who worked at the Rhode island School of Design where I went to college with this big thick Rhode Island accent, everything was said at this volume, absolutely no self editing what so ever."
ABC interviewed the notable staff member who humorously shared his thoughts "I'm very proud of it. I am clearly the visual of Peter because the character of Peter is an idiot." He continues by praising MacFarlane, who he became quite fond of, "Seth was a student and I used to see him everyday a couple of times day coming by my office and I would go out and have a cigarette with him, shoot the breeze with him, he was a brilliant student." Timmins reveals that the series also gave him his own bit of notoriety and even helped his family bond closer together as fans of "Family Guy."