What Has Mel Rodriguez Been Up To Since Leaving CSI: Vegas?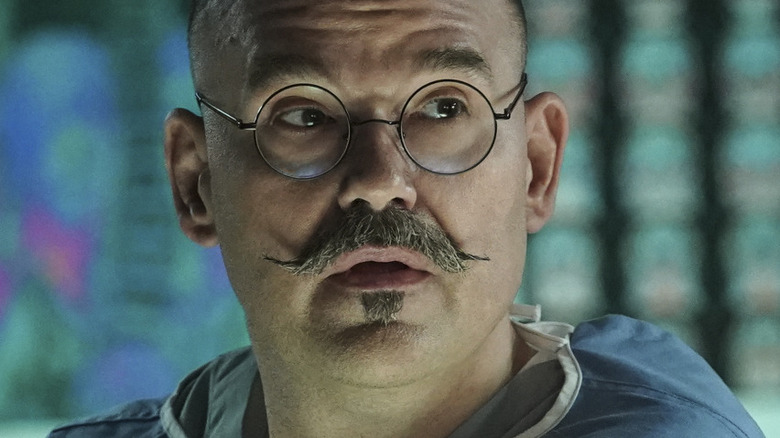 Sonja Flemming/CBS
Ah, Mel Rodriguez — "CSI: Vegas" fans hardly knew ye. It was a promising sign when the prolific actor, known for roles on TV shows like "Last Man on Earth" and "Better Call Saul," joined the cast for the "CSI" sequel series' inaugural season. Rodriguez offered a creative portrayal of Chief Medical Examiner Hugo Ramirez, but alas, neither the character nor the actor was to stay for very long. Alongside several of his castmates, Rodriguez exited the production after Season 1 (via TV Line). Afterward, "CSI: Vegas" got a new medical examiner, cementing the idea that Rodriguez would not be returning.
Of course, it's not as though Rodriguez simply vanished after his stint on "CSI: Vegas." The actor has been continuing to appear in some notable TV show properties via recurring roles, and those who enjoyed his performance as Hugo might find these more recent credits worth checking out. Here's what the actor has been up to career-wise since his exit from the "CSI" franchise.
It's been all dark comedies for Rodriguez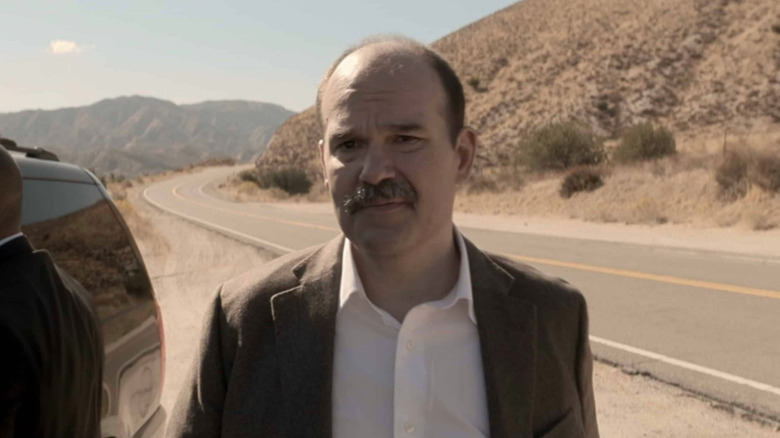 HBO Max
Immediately following his stint on the main cast of "CSI: Vegas," Mel Rodriguez continued appearing in recurring roles on two other notable TV shows (via IMDb). Notably, the pair of series have quite a lot in common tone-wise, as both are firmly in the black comedy genre.
The first on the list is Apple TV+'s "The Afterparty," developed by Chris Miller of "Spider-Man: Into the Spiderverse" fame. A murder mystery show with a comedic twist, "The Afterparty" centers upon a bizarre murder at a high school reunion, slowly revealing what happened on the fateful night from the perspective of various attendees. Rodriguez recurs as Captain Ostrander, one of the members of the police force investigating the murder.
Rodriguez also continued to appear in a recurring capacity on HBO Max's "Made for Love." This show stars Cristin Milioti as Hazel Green, a young woman who runs away from her controlling tech wiz husband only to find that he's had her implanted with a tracking device that allows him to watch her every move. Across Season 1 and Season 2, Rodriguez appears sporadically as Ignacio, a man with intimate knowledge of how Green's former home, "The Hub," functions and how to properly escape it. He's an intriguing character, though fans unfortunately won't have much of a chance to see Rodriguez do more with this portrayal, as "Made for Love" was canceled after Season 2 (via Variety).