Avengers: Infinity War Character Posters Show The Heroes In A New Light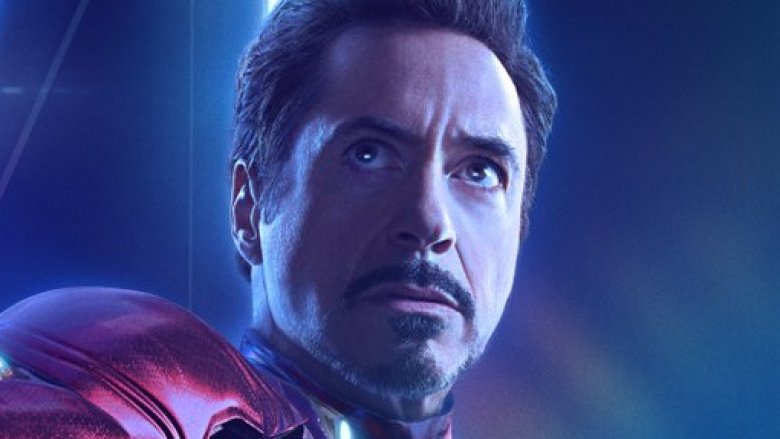 Marvel Studios
Now presenting: the heroes of Avengers: Infinity War like you've never seen them before. 
Marvel Studios unveiled a massive batch of Avengers: Infinity War character posters, sharing across its various social media accounts a whopping 22 images of each major character drenched in varying shades of blue, purple, and pink light. 
With the exception of Rocket Raccoon (Bradley Cooper) and Groot (Vin Diesel) buddying up, the posters feature Avengers and the heroes of Black Panther, Spider-Man: Homecoming, Doctor Strange, and the Guardians of the Galaxy franchise on their own. A few notable characters, such as the missing-in-action Hawkeye (Jeremy Renner) and the villainous Thanos (Josh Brolin), are missing from this new bundle of promotional images, but they may be revealed at a later date. (Here's to hoping, at least.)
On Instagram, Marvel gave each poster set, revealed in three separate carousel-style posts, the same powerful caption: "There was an idea to bring together a group of remarkable people to see if we could become something more." 
Take a look at the full gallery at the bottom of this article. 
This is the second round of posters Marvel has released for Avengers: Infinity War in the last week. The studio previously launched a set of Infinity Stone-themed one-sheets that put the spotlight on Iron Man (Robert Downey Jr.), Doctor Strange (Benedict Cumberbatch), Spider-Man (Tom Holland), Wong (Benedict Wong), Vision (Paul Bettany), Scarlet Witch (Elizabeth Olsen), Falcon (Anthony Mackie), War Machine (Don Cheadle), Black Widow (Scarlett Johansson), the Hulk (Mark Ruffalo), Black Panther (Chadwick Boseman), Okoye (Danai Gurira), Captain America (Chris Evans), Bucky Barnes (Sebastian Stan), Shuri (Letitia Wright), Nebula (Karen Gillan), Mantis (Pom Klementieff), Thor (Chris Hemsworth), Star-Lord (Chris Pratt) Gamora (Zoe Saldana), Drax the Destroyer (Dave Bautista), Groot, and Rocket Raccoon — all of whom are seen in this new collection.
Before that release, Marvel rolled out 18 stunning illustrated character posters that joined together to form one super-sized Avengers: Infinity War image.
Avengers: Infinity War will bring together all corners of the Marvel Cinematic Universe as the heroes team up to battle Thanos, the wicked villain on the hunt to collect all six Infinity Stones in order to bend reality to his own twisted whims. The film is set for release on April 27.