Marvel Unveils 18 Gorgeous Avengers: Infinity War Illustrated Character Posters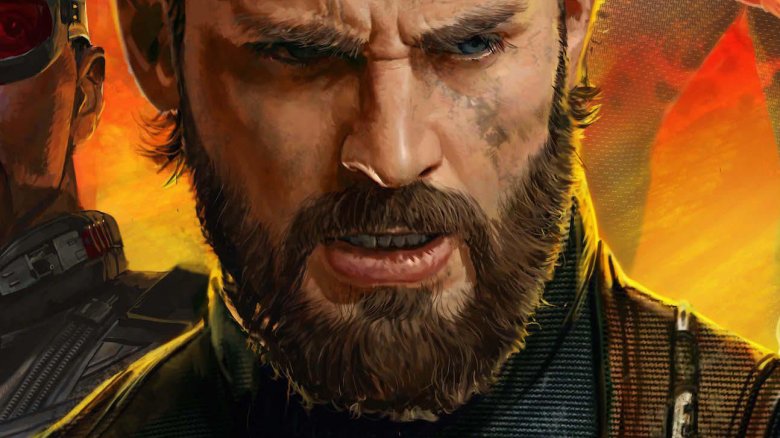 Marvel really knows how to treat its legion of adoring fans, first moving up the release date for Avengers: Infinity War and now unleashing a collection of stunning illustrated character posters for the film. 
Eighteen in total, the richly colored posters feature a majority of the ensemble movie's roster, including Robert Downey Jr.'s Tony Stark/Iron Man, Chris Evans' Steve Rogers/Captain America, Chris Hemsworth's Thor, Mark Ruffalo's Bruce Banner/the Hulk, Scarlett Johansson's Natasha Romanova/Black Widow, Benedict Cumberbatch's Doctor Strange, Paul Bettany's Vision, Elizabeth Olsen's Wanda Maximoff/Scarlet Witch, Sebastian Stan's Bucky Barnes, Tom Holland's Peter Parker/Spider-Man, Anthony Mackie's Sam Wilson/Falcon, Don Cheadle's James Rhodes/War Machine, Chris Pratt's Peter Quill/Star-Lord, Zoe Saldana's Gamora, Dave Bautista's Drax the Destroyer, Bradley Cooper's Rocket Racoon, Pom Klementieff's Mantis, and Vin Diesel's Groot. 
Take a look at all 18 bundled together below. 
While there's plenty to drool over in the new images — Spidey's new Iron Spider suit! The luminescent design similar to Thor: Ragnarok's trippy artwork! — Jeremey Renner's Clint Barton/Hawkeye is noticeably missing from them. This is yet another instance in which his character has been left out of promotional footage, toys, and marketing materials for Avengers: Infinity War with no explanation. Also unaccounted for in the illustrated posters are Chadwick Boseman's T'Challa/Black Panther, Paul Rudd's Scott Lang/Ant-Man, and Karen Gillan's Nebula, as well as two big bads, Josh Brolin's Thanos and Tom Hiddleston's Loki. 
However, we can't pin too much blame on Marvel. After all, Avengers: Infinity War is expected to feature up to 76 Marvel Cinematic Universe characters (40 of which are Marvel superheroes), so it isn't entirely feasible to create posters for every last face we'll see on screen. 
Here's what to expect from Avengers: Infinity War: "An unprecedented cinematic journey ten years in the making and spanning the entire Marvel Cinematic Universe, Marvel Studios' Avengers: Infinity War brings to the screen the ultimate, deadliest showdown of all time. The Avengers and their superhero allies must willing to sacrifice it all in an attempt to defeat the power of Thanos before his blitz of devastation and ruin puts an end to the universe."
Avengers: Infinity War is set to launch in cinemas on April 27, one week earlier than originally scheduled.