M. Night Shyamalan Details The Seductive Darkness Of Servant's Final Season - Exclusive Interview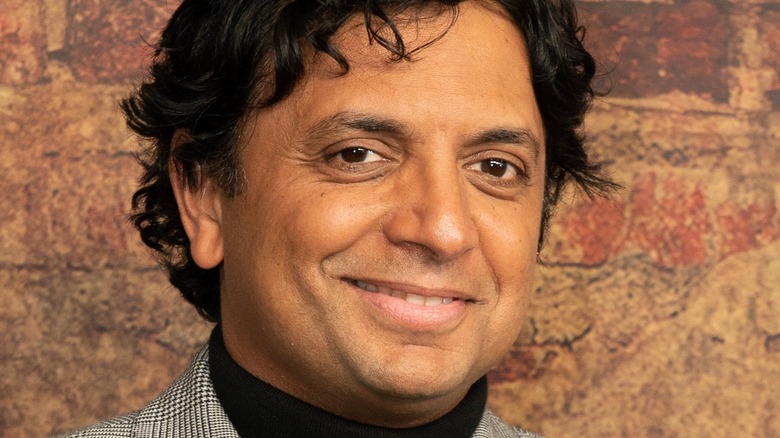 lev radin/Shutterstock
We're finally nearing the conclusion of the mysterious and thrilling Apple TV+ series "Servant," which is wrapping with its 4th season. Created by Tony Basgallop and executive produced by M. Night Shyamalan, who also serves as showrunner, the series sees wealthy couple Dorothy (Lauren Ambrose) and Sean Turner (Toby Kebbell) take on a lifelike reborn doll named Jericho. 
Jericho is a therapeutic device for aiding the family's ability to deal with the loss of their 13-week-old son, but Dorothy comes to believe the doll is real, and they hire live-in nanny Leanne (Nell Tiger Free) to care for it. Over the course of successive seasons, audiences discover that Leanne seems to have supernatural effects on their house, including Jericho coming to life, and that Leanne's backstory involves the strange and menacing Church of the Lesser Saints.
In an exclusive new interview, we sat down with M. Night Shyamalan to discuss the momentous events and conclusion in Season 4 of "Servant." We talked about Leanne's growing capabilities, her increasing infatuation with that power (as well as our own), and what tools the Church of Lesser Saints might possibly have to continue opposing her. We also visit the topic of the filmmaker's buzzy forthcoming horror outing, "Knock at the Cabin."
The secret desire to be a superpowered vengeance deliverer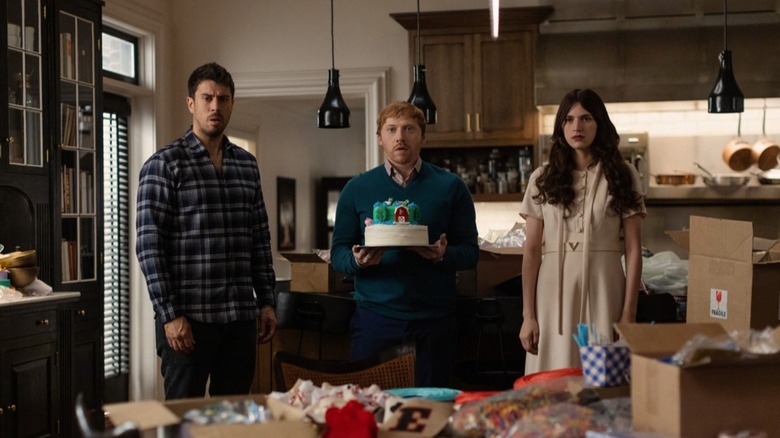 Apple TV+
In Season 4, Leanne feels increasingly under fire from the Church of Lesser Saints yet increasingly in control of, and addicted to, her own powers. What is happening to Leanne throughout the season?
I love those stories, the iconic stories in other mediums where an innocent who is pushed too far becomes powerful in a dark way. [It] is so delicious when we come across it, whether it's "The Godfather" or the play "Wicked" or a million versions of "Oh, yeah. We love this." It's wish fulfillment a little bit because when we're hurt, we wish we could become this dark thing that dispenses fear and everything. I think Leanne is very much enjoying this, and tired of being picked on and told "you're wrong" and "a mistake," so she gets comfortable with causing pain, essentially.
The performance really helps land that journey for Leanne.
I also wanted to see a young woman, in these years with Nell, grow into this formidable, intimidating woman in the final season.
Even from moment one this season, we see the church clearly isn't done with her, but they seem gradually outclassed.
Yes!
What tools could they possibly have left in their toolbox to continue this conflict?
As this escalates, they're trying everything. I can't tell you what tools in the toolbox because that's essentially Season 4, but they keep trying innovative ways to accomplish the goal of the war. Season 4 is a biblical war that's happening. How do they get to this person that's growing in their power and impact? It's a ticking clock of "we can't stop her" at a certain point.
Knock at the Cabin diverges from its source material
I have to ask you a question about "Knock at the Cabin." It's inspired by Paul G. Tremblay's novel "The Cabin at the End of the World." The casting is exciting. What was your approach to adapting the story? And why was the title slightly tweaked?
I wanted to make sure the audience understood that it isn't a straight adaptation of the book, so we are [saying], "This is a different story with the same subject matter." There's a moment in the book that the book goes this way and the movie goes that way. When the book first came to me and [I considered] making this, I was like, "Wow. I would do this story this way." So it's really important to say, "That's the source material and not the movie," so that [title change] was signaling the audience that way.
"Servant" Season 4 is available now on Apple TV+. "Knock at the Cabin" hits theaters on February 3.
This interview has been edited for clarity.