Stranger Things Creators Respond To Plagiarism Lawsuit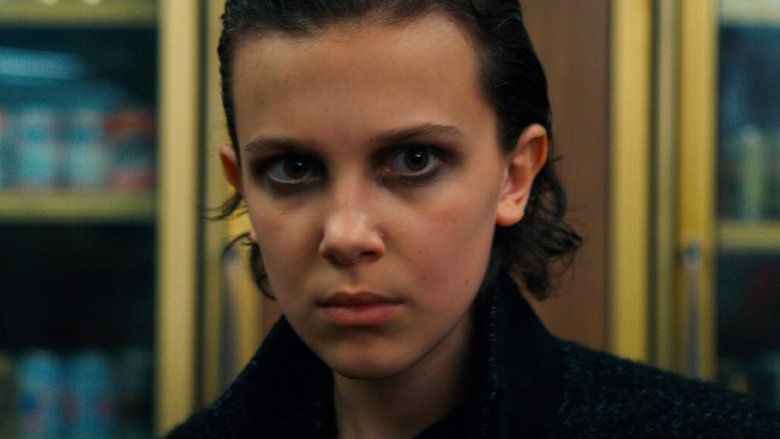 Stranger Things creators and showrunners Matt and Ross Duffer, collectively known as the Duffer Brothers, have come forward to address allegations that they stole the idea for their hit Netflix series, calling the claim "completely meritless."
It was reported on Tuesday (April 3) that a man named Charlie Kessler had filed a plagiarism lawsuit against the Duffer Brothers for an implied breach of contract, alleging that the creative duo stole the concept from his 2012 short film Montauk. Kessler's suit also indicates that, during a party at the 2014 Tribeca Film Festival, he pitched the Duffers the concept for a sci-fi story that takes place near an abandoned military base in the real-life town of Montauk, New York, which Kessler says is home to "various urban legends, and paranormal and conspiracy theories." He additionally claims that he "presented materials" for the project to the Duffer Brothers' representatives. 
Matt and Ross Duffer issued a statement in response to the lawsuit through their attorney, Alex Kohner. "Mr. Kessler's claim is completely meritless. He had no connection to the creation or development of Stranger Things," the statement reads (via Deadline). "The Duffer Brothers have neither seen Mr. Kessler's short film nor discussed any project with him. This is just an attempt to profit from other people's creativity and hard work."
In the suit, Kessler effectively alleges that the Duffer Brothers took his idea and used it as the foundation of Stranger Things, which originally took place in Montauk, was initially called Montauk before switching to Stranger Things, and at one point had a pilot episode titled "Montauk." The series' setting was eventually swapped to the fictional Hawkins, Indiana (and the show and episode names were obviously changed as well), but the Duffers have been open about the fact that they were inspired by the oddities of the New York town. 
Though Kessler's six-minute short film and Stranger Things do share certain elements — a young boy goes missing, the town cop has a dark past, there's a conspiracy theory that circles the mysterious military base that many believe conducts experiments on children — the Duffer Brothers are seemingly standing their ground and asserting that their series is a result of a 100-percent original idea. Kessler, too, is sticking to his guns, seeking punitive damages, lost profits, and restitution, as well as an injunction that orders the Duffers to cease using his idea and to destroy anything based on his concepts. Kessler's attorney, Michael Kernan, argues that the 2014 pitch "created an implied-in-fact contract pursuant to well-established industry norms" (via The Hollywood Reporter). 
Netflix declined to comment on the lawsuit or the Duffer Brothers' response.
Allegations of the Duffer Brothers stealing the idea for Stranger Things comes amidst recent positive news for the show. The series' young cast members — Millie Bobby Brown (Eleven), Finn Wolfhard (Mike Wheeler), Noah Schnapp (Will Byers), Gaten Matarazzo (Dustin Henderson), and Caleb McLaughlin (Lucas Sinclair) – just scored massive pay raises, reportedly up to 12 times the amount of their previous salaries.
Stranger Things is schedule to begin production on season 3 on April 23. Netflix hasn't yet announced a release date for the new batch of episodes.