Stranger Things Stars Land Huge Pay Increases Ahead Of Season 3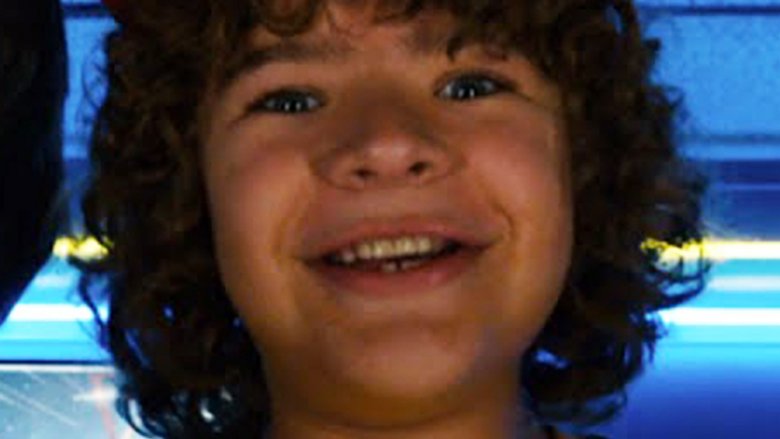 Stranger Things promises to get bigger and better with each new each season — and we're not exclusively talking about the monsters that beset Hawkins, Indiana or the adventures the group of teens get into. The Stranger Things cast has just received sizable pay increases ahead of the series' upcoming third season. 
According to The Hollywood Reporter, the stars of the beloved Netflix show have all been given a salary bump, but their raises are different based on their "tier." Sources close to the outlet indicate that the "A tier," which includes Winona Ryder (who plays Joyce Byers) and David Harbour (Jim Hopper), will earn up to $350,000 per episode. The next tier, the "B tier," is comprised of the young Stranger Things cast: Finn Wolfhard (Mike Wheeler), Noah Schnapp (Will Byers), Gaten Matarazzo (Dustin Henderson), and Caleb McLaughlin (Lucas Sinclair). These four stars will pocket $250,000 per episode in season three. Natalia Dyer (Nancy Wheeler), Charlie Heaton (Jonathan Byers), and Joe Keery (Steve Harrington) make up the "C tier," and will take home about $150,000 per episode. 
What you may have already noticed is the lack of detail on breakout actress Millie Bobby Brown, who portrays Eleven/Jane Hopper in the series, and the amount of money she'll earn come season three. THR details that Brown previously "separated herself from the rest of the cast during the renegotiation," so it's likely that she'll score a salary different to her co-stars'. Some sources have noted that Brown is earning at least the $250,000 that the "B tier" is, while others suggest that she could be promoted to the "A tier" and pocket the $350,000 per episode that adult stars Ryder and Harbour are earning. There has also been speculation that Brown will have her own unique salary of around $300,000, since some may find the prospect of Brown, a newcomer before Stranger Things, earning the same amount as an Oscar-nominated actress like Ryder unfair.
Netflix declined to comment on the news.
For season three, Stranger Things cast Maya Thurman-Hawke as an "alternative" girl named Robin who moves to Hawkins in search of a new life. The series also promoted Priah Ferguson, who plays Erica Sinclair, to a series regular in an expanded role in the new season. 
Stranger Things season three is set to begin production on April 23. A release date hasn't yet been announced.