Stranger Things Creators Hit With Lawsuit Over Show Idea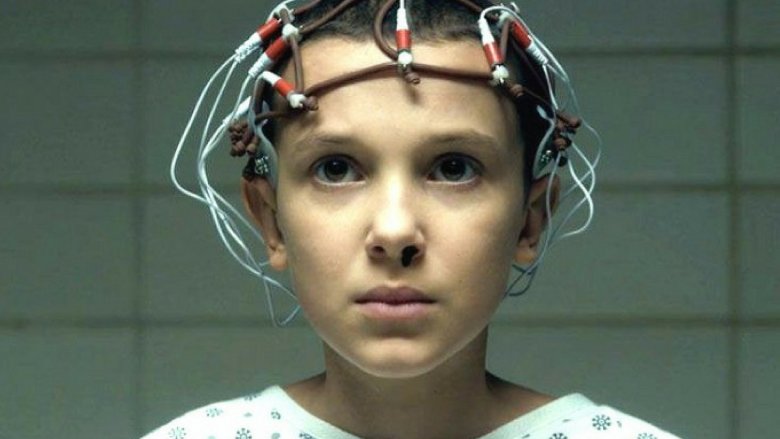 Stranger Things creators Matt and Ross Duffer could be in hot water. According to The Hollywood Reporter, the pair are being sued by Charlie Kessler for allegedly stealing the idea for their hit Netflix series from his 2012 short film Montauk.
Kessler's suit accuses the brothers of breach of contract. In the suit, he alleges that he pitched the pair his idea during a party at the 2014 Tribeca Film Festival. Kessler's idea involved a sci-fi story set near an abandoned military base in Montauk, New York, a real-life town he said was home to "various urban legends, and paranormal and conspiracy theories." He also says that he "presented materials" to the Duffers' reps about the project.
Kessler alleges that the Duffers used his idea as the basis for coming up with their hit series. According to the lawsuit, Kessler's six-minute short film does share some things in common with Stranger Things, including a young boy's disappearance, a cop with a dark past, and a conspiracy surrounding a military base that is suspected of doing experiments on children. Kessler's short used found footage to tell the story of a mysterious incident on a town beach.
The Stranger Things pilot initially took place in Montauk, and used the town's name as its title. (via The Hollywood Reporter) While the setting was eventually changed to the fictional Hawkins, the creators have said that they were still inspired by the theories surrounding Camp Hero. That title was also used in the show's original pilot, which featured Barb disappearing into the Upside Down on a local beach.
With the Duffer brothers at the helm, Stranger Things has become a huge hit for Netflix. The series holds four Golden Globe nominations, as well as five Emmy wins and 13 additional nominations. (via IMDb) The show has already been renewed for a third season, which is set to take place in the summer of 1985, one year after the events of the second season.
Neither Netflix nor the Duffer brothers commented on the lawsuit. Kessler is seeking monetary damages and a jury trial.