Devotion Actor Glen Powell Had A Rough Time Bringing The Film Together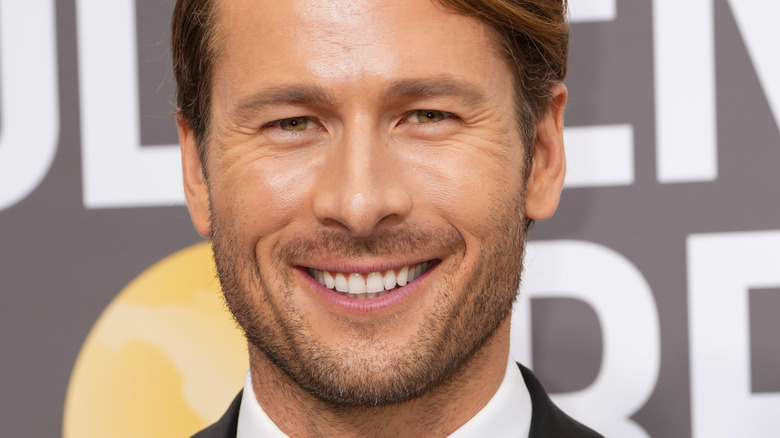 Kevin Mazur/Getty Images
Glen Powell is an actor who has put in the time and work necessary to earn his place as a performer in the competitive entertainment industry. Like many actors, Powell began his career with bit parts in smaller films and gradually worked his way up to landing bigger, higher-profile roles over the years.
By 2014, though, all of his hard work was paying off, as Powell began to show up in major releases like "The Expendables 3," "Everybody Wants Some!!" and "Hidden Figures" (via IMDb). Still, none of that prepared him for how grueling it would be to make a film like "Devotion."
The film follows real-life air force pilots Tom Hudner (Powell) and Jesse Brown (Jonathan Majors) as they form a close-knit friendship while serving during the Korean War. While Powell's commitment and veneration for "Devotion" and the story it's telling are immediately clear, that doesn't mean that the experience of making the film wasn't a stressful one for the actor, however.
Powell felt like there was a ton of pressure to get things right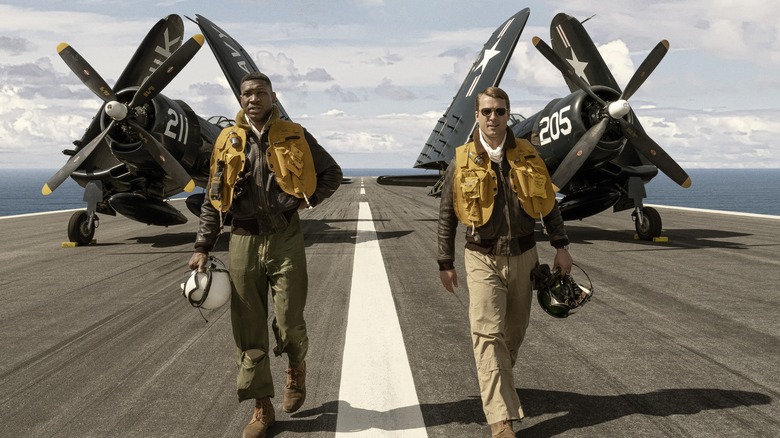 Eli Adé/Sony Pictures Entertainment
Speaking to Collider, Powell, who is also an executive producer on "Devotion," explained how difficult it was trying to bring all of the disparate elements of the production together for the 1950s period piece. Despite, or perhaps because of, how important the project was to Powell, he described the experience of making the film as absolutely draining.
"People are like, 'Did you have a great time making 'Devotion'?' And I say, 'Absolutely not.' I felt that pressure, every day, to make this movie right for these two men and their families and to do their legacy right," Powell said. When you consider how important Hudner and Brown's story is, it's easy to see why Powell felt so much pressure in his dual roles with regard to the production.
"We built a full-scale carrier on a flight deck in Statesboro in Georgia, which is wild. We pulled airplanes from around the world. We did all these different things in order to make sure that the audience was completely immersed in this movie," Powell continued. "In addition to that, I woke up every day, and I had a picture of Tom Hudner and Jesse Brown on my mantle." If the critical reception is any indication (via Rotten Tomatoes), it would seem that all of the hard work that the cast and crew put in on the film was definitely worth the effort.