Game Of Thrones: One Character Might Have A Major Role In Season 8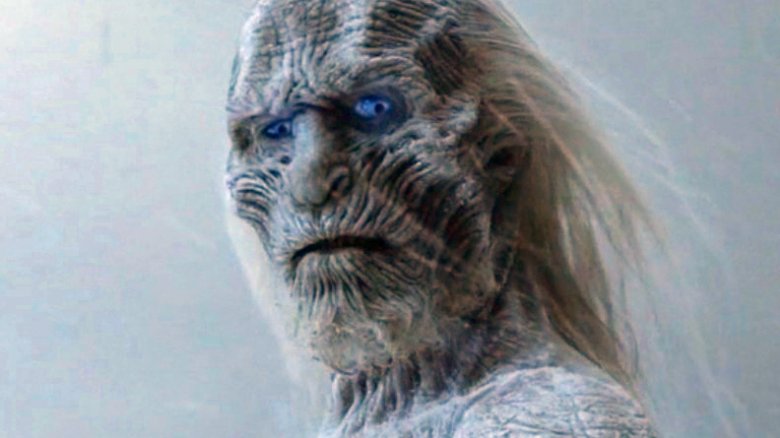 The final season of Game of Thrones certainly won't be sunshine, rainbows, fairy dust, happy-go-lucky attitudes, and happy endings for the characters we love to hate and hate to love. Simply put, it's basically a guarantee that we'll have to bid farewell to a fair few favorites. But one character will apparently have a much larger role in Game of Thrones season 8 than ever before, granting viewers some welcome goodness in what's sure to be a harrowing concluding chapter. 
Speaking to Digital Spy, actor Joe Dempsie, who plays Robert Baratheon's (Mark Addy) bastard Gendry, teased that he appears in a sizable portion of the upcoming final six episodes of Game of Thrones. "I've done well out of it this year, for sure," Dempsie said about how much screen time he has in season 8. 
But don't start hanging your Baratheon banners and polishing up your golden rose and stag head-adorned crowns just yet. Dempsie was quick to hint that Gendry might be one of those characters fans must say goodbye to before Game of Thrones wraps up for good. 
"As with all these things, we never shoot in chronological order, so you might have people coming in at the beginning and at the end, but it doesn't necessarily mean they make it all the way through," the actor stated. "For me personally, the only real hope I had for the character was just that he would be there when the reckoning came. You got the sense — even back in season 3 — that this was a show that was building towards some incredible climax, so you just wanted to be there when it all happened."
Dempsie added that he's had a fantastic time shooting the eighth and final season of Game of Thrones, stating that it's been a pretty mind-blowing experience overall. "Not even necessarily just from a character point-of-view, [but] from a personal point of view, to be stood there on the set when they're making that ending... that end game... I'm very happy to be involved and be on set for season 8," he said. 
Fans last saw Gendry when he made his highly anticipated return in season 7, popping back up as a blacksmith in King's Landing following a four-year absence from the series. The shot of Gendry rowing across the Narrow Sea back to the capital of the Seven Kingdoms became the basis of a long-running joke amongst Game of Thrones fans. Showrunners David Benioff and D.B. Weiss even teased in 2016 that Gendry was "getting in great shape" from all the rowing he'd been doing prior to his season 7 resurfacing. Dempsie touched on that with Digital Spy, admitting that, at one point, he was unsure if he would ever return to the series. 
"I'm aware that David and Dan [D.B.] have a million and one things that they need to think about when they're putting their story arcs together," he said. "It was one of the reasons why I never took for granted returning to the show at all. That was always the idea, that was what they said to me when I left at the end of season 3, but things can change and there's so many strands they have to keep in their mind and weave together that you're never sure [if you'll come back]."
He continued, noting that it "wouldn't have surprised" or "angered [him] at all" if Benioff and Weiss couldn't fit Gendry into the show in season 7 and beyond. The fact that they did, and then brought him back for season 8, has been a dream come true for Dempsie. 
"To not only come back and have that loose end tied up, but to have been given the amount of story I got, has been great, because not everyone gets that," Dempsie said. However, there's just one caveat to returning: getting a truckload of information he can't talk about with anyone. "There's a whole raft of new secrets that I now have to keep, so it never really lets up, the pressure to keep your mouth shut when it comes to anything to do with Game of Thrones," Dempsie laughed. 
We'll see just how large a role Dempsie's Gendry plays in the last chapter of Game of Thrones when it premieres on HBO sometime in 2019.