Whatever Happened To BeatBox After Shark Tank?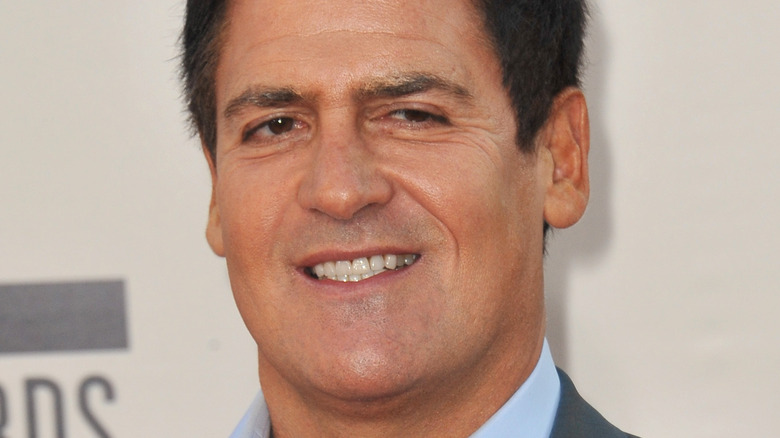 Jaguar PS/Shutterstock
It's already incredibly difficult to present a new product to the world and have it actually grow into a successful business. Convincing the Sharks on ABC's "Shark Tank" to fork over the funds needed to make that happen adds a whole new level of challenge to that difficult journey. For whoever ends up on that stage in front of the carnivores, their product needs to be something that's not only innovative, but offers a whole new option to an already established market. And when that product involves a beverage intended for people 21 and over, you're bound to get the Sharks' attention.
In Season 6, Episode 6 of the hit ABC show, entrepreneurs Aimy Steadman, Justin Fenchel, and Brad Schultz presented their Beatbox Beverages business, hoping to pull in a significant investment. During the presentation, the hopefuls described their unique drink as made from orange wine and available in multiple flavors. Of course, the most unique aspect of the product was the bright-colored beatbox container that it came in. "It's affordable, it's convenient, it's got a large size where you could share with everyone at the party," explained Steadman to the panel. It sounded like a great idea, but how did the Sharks react?
The three entrepreneurs came in asking the moguls for a $200,000 investment for 10% of their Beatbox Beverages business. After the presentation, the trio handed out different flavor samples of their drink, which brought a negative response for Mr. Wonderful himself, Kevin O'Leary. However, Mark Cuban had the exact opposite reaction, eventually investing $1 million for 33% of the company. Surely, an incredible deal for the Austin, Texas business, who suddenly saw their future is bright as the Beatbox itself. So, what actually happened to Beatbox Beverages after the deal was made?
Beatbox Beverages finding more places to party
In Season 6 of ABC's "Shark Tank," Aimy Steadman, Justin Fenchel, and Brad Schultz, struck a deal with Mark Cuban, forking over a third of their company in exchange for a $1 million investment. Of course, this doesn't guarantee that the company went any further than this accomplishment. Many times, products that get a deal on the show find that the plan falls through or the consumer attention they hoped for doesn't come to fruition. Fortunately, that was the opposite result for the creators of Beatbox Beverages.
Today, "Shark Tank" will often provide deal-callbacks within its current episodes, however, a spin-off series, "Beyond the Tank" provided updates for a couple of years back in 2015/2016. One of the businesses that fans received an update about was Beatbox Beverages and it revealed that in four months after their episode aired, the company surpassed $440,000 in sales. Not only were profits increasing, but so was the company's reach, being sold in four new states. But, as fantastic that progression seems, the company wasn't done growing.
There doesn't seem to be a better sign that your product is on its way to success after you get a $1 million investment from the start, thanks to Mark Cuban. Well, Cuban explained that he invested even more money after he saw the party beverages' continuing success. According to prnewswire, the company's profits are now in the millions and are currently available in 12,000 stores across the country. Steadman tells Medium that their business journey continues onwards. "We are coming out with new flavor innovations next year and building more sustainability into our business model." Sounds like these three entrepreneurs have plenty of reasons to party.