Showrunner Erica Messer Didn't Want Criminal Minds: Evolution To Come Across As The Sopranos - Exclusive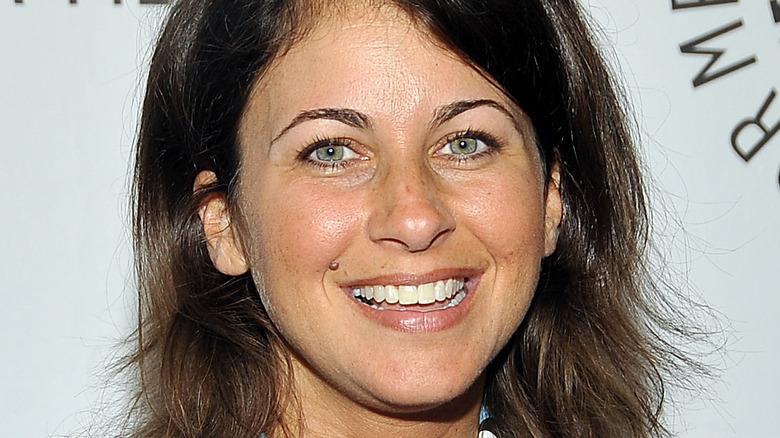 John M. Heller/Getty Images
Erica Messer has been with "Criminal Minds" since its inception way back in 2005, having worked as a writer, producer, and showrunner for the popular series. Now, she's helming the revival that streams on Paramount+ called "Criminal Minds: Evolution," her take on a continuation of the original show, which left CBS in 2020 after 15 seasons.
On "Evolution," many of the original cast members — including Joe Mantegna as David Rossi and Paget Brewster as Emily Prentiss — return to hunt a sophisticated serial killer weaving a web of murderous minions across the country.
But while moving to Paramount+ has allowed some new leeway for "Criminal Minds: Evolution," including being able to throw around some curse words and portray more gruesome scenes, Messer didn't want those traits to redefine the series — and there was one particular iconic show she wanted to avoid emulating: "The Sopranos." It's a comment she elaborated on during an exclusive interview with Looper.
Messer thinks there's an appropriate amount of swearing on Evolution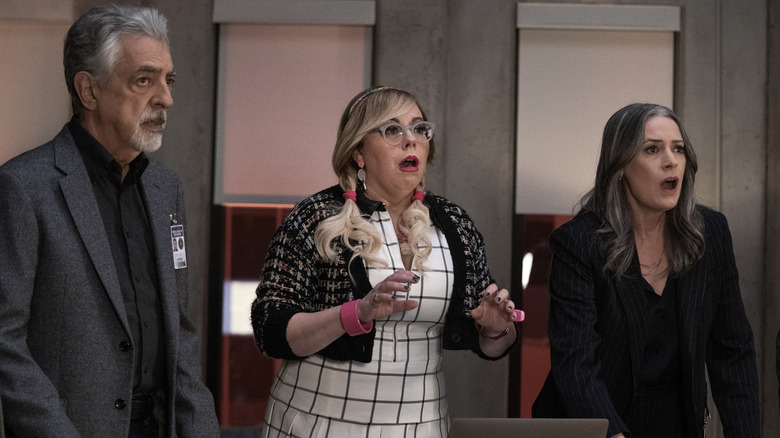 Michael Yarish/Paramount+
With the now-frequent dropping of F-bombs and the ramped-up gore, "Criminal Minds: Evolution" is a little darker and a little more disturbing than the original series. But Erica Messer doesn't want to push the envelope too much, like, say, "The Sopranos."
"I've been big on not wanting the Paramount+ version to feel like 'Criminal Minds After Dark,'" she said. "I didn't want us to all of a sudden be unrecognizable. I feel like whatever you imagine is going to be worse than anything I could show you, so I will pull back. There are some things you had to see — you had to see that spinal [incision] to get the impact of it, but you didn't see him actually cutting; you just saw the guy's reaction."
Those details, while a little more gruesome and realistic in some ways, don't necessarily distort the series' underlying premise. And while the heightened language sometimes stands out, Messer thinks it's still within the boundaries of appropriate.
"We joke that our show has ages 12 to 112 watching us," said Messer. "So even with the [foul] language, it's there but we didn't want to be gratuitous with that either. When it feels appropriate to drop something more than 'damn,' then we do it. But we didn't want to all of a sudden sound like 'The Sopranos.'"
"Criminal Minds: Evolution" streams new episodes on Thursdays on Paramount+.