Criminal Minds: Evolution's Showrunner Was Dead Set On Doing A Continuation, Not A Spin-Off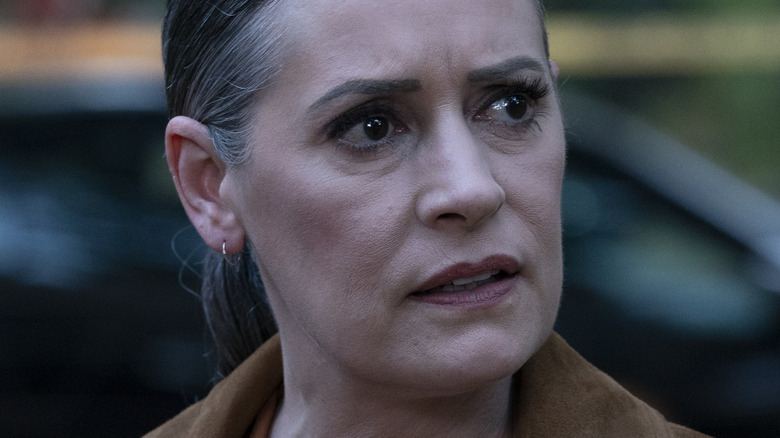 Michael Yarish /Paramount+
"Criminal Minds" coming to an end in 2020 was a bit like Tom Brady's premature 2022 retirement announcement from the NFL. Neither lasted all that long. "Criminal Minds" had a revival in early development by 2021 for Paramount+, the new iteration of the series being titled "Criminal Minds: Evolution" (per Deadline). The series eventually moved to the streaming service and brought most of the BAU members back, including Paget Brewster as fan favorite Emily Prentiss.
Besides relying on most of the same characters, "Criminal Minds: Evolution" has mostly stuck to the CBS procedural's format. However, the move to streaming has allowed for longer episode runtimes and darker elements to be explored more. There's also cursing!
Shows being rebooted is business as usual in Hollywood today, but "Criminal Minds" does have a unique journey in that the show came to a close and then returned with a sequel series only two years later. This quick rebranding isn't entirely unique to "Criminal Minds," though. Take Amazon Prime's "Bosch," a series that ended after seven seasons only to continue telling the stories of most of the same characters in Amazon Freevee's "Bosch: Legacy."
"Criminal Minds: Evolution" executive producer Erica Messer revealed in an interview promoting "Criminal Minds: Evolution" that there was never interest in a full reboot. The producer insisted on a sequel series for a specific reason.
Producers did not want Criminal Minds to end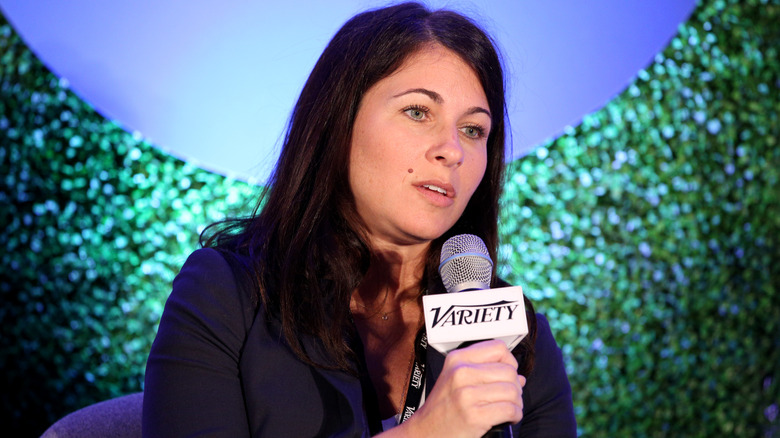 Imeh Akpanudosen/Getty Images
According to Erica Messer, no one behind the scenes on "Criminal Minds" was ready for the series to end when CBS announced its cancellation.
"None of us wanted it to end creatively. We felt there were plenty more stories to tell. The cast was in such a groove and everybody loved being here," Messer told Deadline. In the same interview, the producer said it was only a few short months after the end of "Criminal Minds" in February 2020 that there was talk of a revival, and Messer only wanted to do it if she could get the team back together. Options like spinoffs were not in the cards. 
"I didn't want to do another version, like a spinoff version, but I would do it if we could bring it back with our cast. Then about a year later they were able to get deals going and then I'd say by January of 2022 it felt like all the deals were going to happen," she said. The producer noted the structure of "Criminal Minds" remains the same, but streaming gives more breathing room for episodes, adding an extra creepy factor that only helps a show centered on hunting serial killers.