That '90s Show Star Debra Jo Rupp Hates Kitty's Iconic Laugh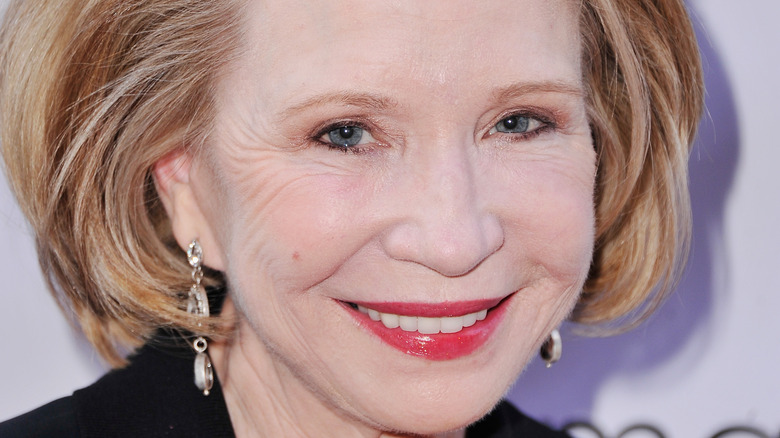 Stephen Lovekin/Getty Images
Kitty Forman's (Debra Jo Rupp) annoying laugh was one of the most iconic running gags of "That '70s Show" and now lives on with "That '90s Show." But is it really that annoying to everyone? In a 2020 thread in the r/That70sShow subreddit, u/st-abi declared their love for the laugh and asked if anyone else enjoyed it as much, and a surprising number of people loved it. Redditor u/ButchCheddar called it "one of my fav lil parts of the show" and said it had become a shared joke with the Redditor's girlfriend. Then, of course, there was one non-human detractor according to u/ceol_silver who wrote "I don't hate the laugh but I did try to imitate it last night with my cat on my lap and she bolted in fear, so that's a thing." Everyone's a critic.
Over on Facebook, someone made a fan page for "Kitty's (from that 70s show) awesome fake laugh" that has over 600 followers, although it only has one post from 2011. Someone even created a button that can be embedded on your website that will play Kitty's laugh when you press it. So it would seem that Kitty's laugh may be pretty popular with the non-feline crowd. But then, there's one more person who really hates that laugh and, unfortunately, it's the person who has to perform said laugh.
Debra Jo Rupp thinks Kitty's laugh is annoying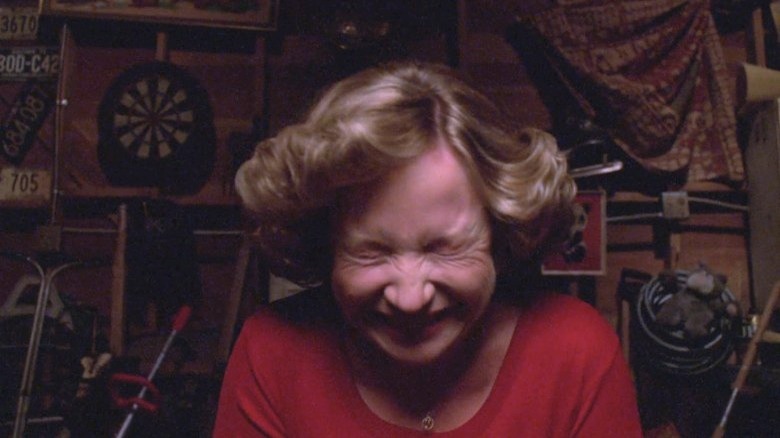 Fox
In an interview with "Today" Debra Jo Rupp talked a little bit about the origin of the laugh, and the "That '90s Show" star explained that it was something she did in the pilot that she regretted because she got stuck doing it for the rest of the series. In fact, her first use of it in the pilot seems to be the scene in which the kids fantasize about what their parents are saying about them behind their backs. She also mentioned in the interview that the character of Kitty was based on her mother "on a good day, a really good day" and that the laugh was based on her mother when she was drunk. "It is so annoying! It's so annoying!" she said, after demonstrating the laugh for the hosts.
That's also not the only time that Rupp has talked about hating her trademark laugh. In a 2010 interview with TV Guide, Rupp said that she had to "de-Kitty" herself after "That '70s Show" ended, and made a particular point to say "I had to get rid of that laugh," implying that it might have worked its way into Rupp's real life. Now that Kitty is back with "That '90s Show," Rupp may need to return to the laugh that she hated so much, but she seems to be pretty happy to be back anyway.