The New Velma Trailer Shakes Up The Scooby-Doo Gang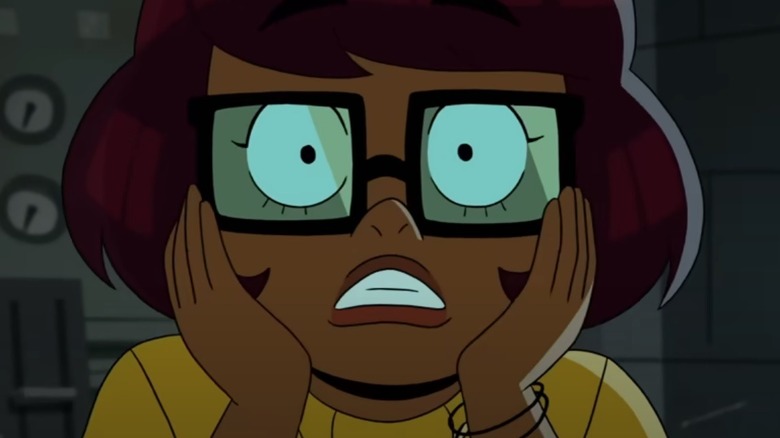 HBO Max/YouTube
Longtime fans of "Scooby-Doo" know that, up until now, we've mostly seen very similar versions of the franchise's crime-solving group. Whether you go back to the original introduction in 1969 or look at the different series, specials, and live-action films since then, the basic dynamics and character traits have remained mostly unchanged. However, with HBO Max's upcoming series "Velma," it looks like just about everything we've come to know about the original gang has been thrown out the window. 
As the title suggests, "Velma" focuses on the bespectacled member of Mystery Inc. who, in this iteration, will be voiced by Mindy Kaling, known for "The Office" and "The Mindy Project." Joining Kaling are the voices of "Veep" star Sam Richardson as Shaggy, "It's Always Sunny in Philadelphia" mainstay Glenn Howerton as Fred, and Constance Wu as Daphne. While details about this reimagining of the classic characters have been trickling in since the show was first announced, now that we've got a recently released trailer for "Velma," fans can see exactly how different the gang is this time around. 
The Velma trailer shows us a new side of the Mystery Inc. crew
When watching the official trailer, it's immediately clear that the new HBO Max series "Velma" is not your father's "Scooby-Doo" crew. Velma herself has way more of an edge than we've seen in previous iterations, while Fred and Daphne are portrayed as mean popular kids, rather than affable crime solvers. Shaggy, meanwhile, retains his namesake appearance, but comes off as significantly more with it than his usual goofy self. Most shocking of all: Scooby-Doo is nowhere to be seen!
As for the story, the trailer tees up quite the mystery to be solved, as we learn that Velma needs to prove that she did not murder (what appears to be) a fellow student named Brenda. There is surely a paranormal, mysterious element to this murder case and the crew is clearly in store for some twists and turns. The trailer also shows that, despite being hesitant at first, the other characters appear to go all in, finding themselves at the center of the whodunit story. In addition to the murderous plot line, it appears we will also learn more about Velma's love life. 
"Velma" is slated to premiere on January 12 on HBO Max.