God Of War Fans Don't Want Anyone But Christopher Judge As A Live-Action Kratos (Sorry, Dave Bautista)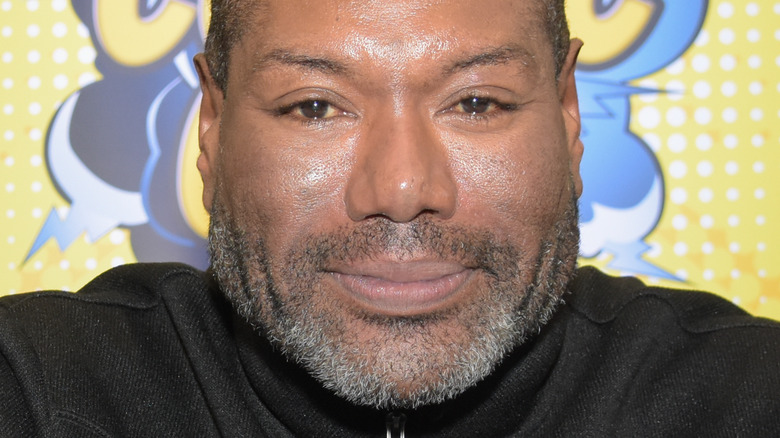 Markus Wissmann/Shutterstock
The mythology-laden video game series "God of War" sports an epic scope, rich storytelling, well-formed action scenes, and puzzle mechanics. It centers itself around Kratos, whose quest for power results in him becoming indebted to Ares, the Greek god of war. Filled with regret after accidentally killing his wife and child, he tries to get out of his bargain with Ares. But Kratos becomes something of a supplicant to the gods, anyway. He eventually slays Ares and temporarily becomes the new god of war. But Kratos only wants an end to his suffering and he ends up on a collision course with most of the reigning denizens of Mount Olympus itself. A sequel, "God of War: Ragnarok" features Kratos and his son Atreus (Sunny Suljic) going head to head with figures from Norse mythology.
In his two major video game outings, Kratos has been voiced by actor Christopher Judge. In December, Prime Video greenlit a live-action "God of War" series. While there's been no casting news as of press time, there has been much speculation over who might be cast in Amazon's "God of War," especially on Twitter. One of the names most often brought up in speculation surrounding the role of Kratos is Dave Bautista. But some fans of the game series don't want anyone but Christopher Judge giving voice to the character he brought to life in the video game series.
Gaming fans back Christopher Judge for the role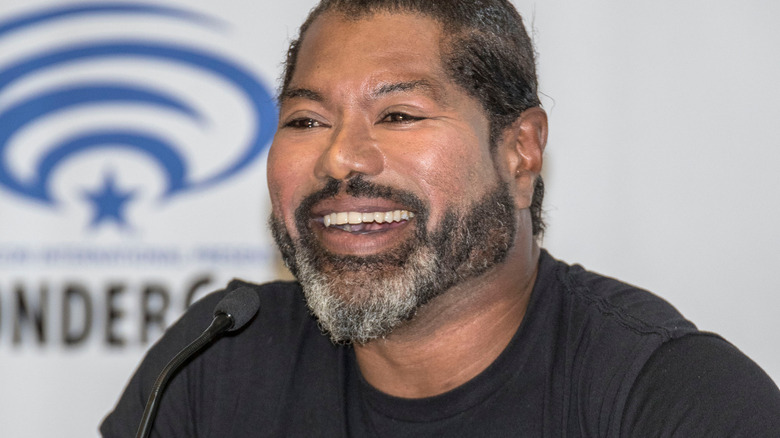 Eugene Powers/Shutterstock
"God of War" voice actor Christopher Judge tweeted a cheeky response to those circulating rumors that Dave Bautista is the leading contender to take on the role of Kratos in a live-action adaptation of the video game series. "Don't get me wrong, I think @DaveBautista is great, but...," he wrote.
This resulted in an avalanche of comments supporting the producer's use of Judge instead of Bautista. "if you're not the one playing Kratos, I'm not watching," tweeted musician Joshy Singer. "No way. Let him play a villain or side character. You ARE Kratos," agreed @PinkRangerLB. 
Multiple fans insisted that while Bautista might be a good fit for a supporting role or may work as another video game character, such as Marcus Fenix of "Gears of War," Judge is Kratos, and that there's no way they can picture anyone else playing the part.
Whether Judge ends up playing the part onscreen or another actor takes the part, he definitely has the chops to perform the role. Christopher Judge, naturally, has acting experience that goes all the way back to the 1990s (via IMDb). Aside from physically acting out the part of Kratos via motion capture photography, he spent years playing Teal'c in the "Stargate" franchise and appeared in other series, such as "NCIS: Los Angeles." So stepping into Kratos' sandals wouldn't be a stretch for him at all.