Wayne Knight Claims Seinfeld 'Obliterated' His Film Career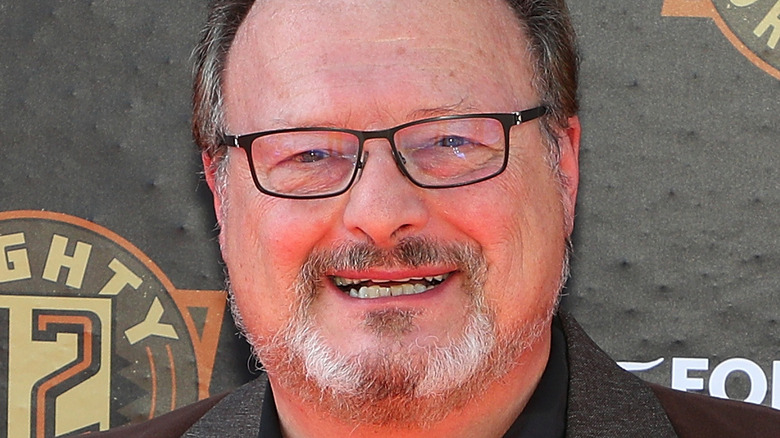 Richard Rodriguez/Getty Images
Wayne Knight might be best known for playing Jerry's neighbor and nemesis, Newman, on "Seinfeld," but he's also a reputable character actor who worked for years as a private eye between stage and television performances. As he explained to Vice in 2015, "My dad had a big work ethic, and I didn't feel good about being on unemployment."
Knight eventually started picking up minor roles in movies like "Dirty Dancing" and "Born on the Fourth of July." This helped him earn the part of Numa Bertel in another Oliver Stone film, "JFK," and the roles only multiplied from there. He played an especially sweaty detective in the smash hit "Basic Instinct," and he still believes his clip in that movie's trailer got Stephen Spielberg to cast him as Dennis Nedry in "Jurassic Park" (via Vulture).
However, while Newman may be his most famous role to date, Knight has said that he believes playing the character hurt his film career. Here's why.
Knight got typecast thanks to his role as Newman
Wayne Knight only appeared in 44 episodes of "Seinfeld," but he feels essential to the show's DNA. There's no denying that his slimy, unscrupulous performance as Newman is perfect casting. However, Knight told Vice in 2015 that this iconic part wasn't great for his career overall.
"It practically obliterated my film career in some ways," the actor explained, "because by being on something that iconic and being that known for that character, it made it much more difficult as a character actor to disappear into film." He does credit the show's quality for why it's endured in the public eye, noting that "Seinfeld" was "very iconoclastic and bizarre" compared to other sitcoms of the same era.
Knight continued to work after the sitcom ended, including on "3rd Rock from the Sun," in voiceover roles, and in movies like "Blindspotting." But as he explained to Vice, "I'm very happy that I'm back to disappearing into film, which is hard because Seinfeld kind of refuses to die. It just goes on and on and on."