What The Screen Actors Guild Nominations Tell Us About The Oscars - And How Hollywood Is Changing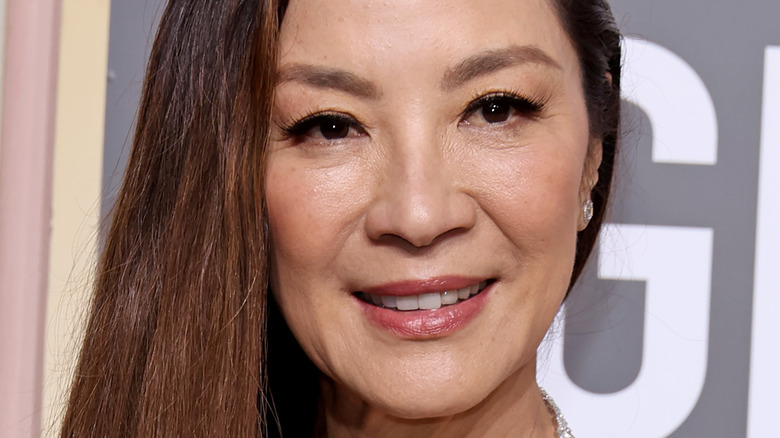 Amy Sussman/Getty Images
Now that the Golden Globes are behind us and, undoubtedly, quite hungover, the nominations for the Screen Actors Guild Awards are hot on their champagne-soaked heels and ready to continue awards season in earnest. The day after the Globes went for broke on a Tuesday — thanks to Sunday night football on NBC, Hollywood's elite had to get absolutely blasted on a rainy weekday — the SAG nominations were released, and it's possible to tie together the winners of the Golden Globes and these nominations and try and get a feel for how the Oscars might turn out.
Oscar nominations won't be revealed until January 24, but until then, movie fans can prognosticate all they like — and these nominations could offer some insight into what the Oscar nominations might bring. Beyond that, the Screen Actors Guild, which, as its name might reveal, is voted on by the acting wing of the Academy, could show us where Hollywood might be going next. Beyond that, the Screen Actors Guild tackles totally different categories, choosing to recognize "casts" rather than pictures, and it also rewards television shows, which also might offer some insights into the evolving small-screen landscape.
The Screen Actors Guild television nominations offered up some snubs and surprises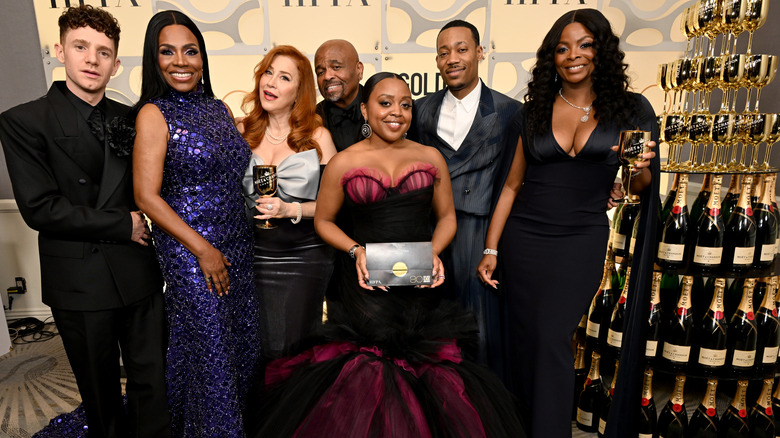 Michael Kovac/Getty Images
Sure, there are a lot of familiar names on the television side of the SAG Awards, especially if you watched the Golden Globes; winners Jennifer Coolidge ("The White Lotus"), Quinta Brunson ("Abbott Elementary"), Jeremy Allen White ("The Bear"), and Amanda Seyfried ("The Dropout"), among others, all took home Golden Globes for their performances in various shows and limited series.
There are some welcome — and unwelcome — surprises, though. "House of the Dragon," which took home Best Television Series – Drama at the Globes for its debut season, didn't pick up anything for its cast as a whole, nor did a single one of its performers merit a nod. (Its stunt cast, however, got a nomination.) Christina Applegate, who filmed the third and final season of "Dead to Me" while struggling with multiple sclerosis, snagged a well-earned nomination for her leading role, while Emily Blunt earned one for "The English," a show this writer has definitely heard of before. If the Golden Globes' enthusiasm for these winners is any indication, "Abbott Elementary," a rare critical darling of network TV, and "The White Lotus" will probably continue to reign supreme... though, you might not want to rule out "Severance." That said, though, new names are breaking into the fray, like Brunson and "Wednesday" star Jenna Ortega, proving that this guild has its finger on — or at least near — the cultural pulse.
The film nominations at the Screen Actors Guild awards could make history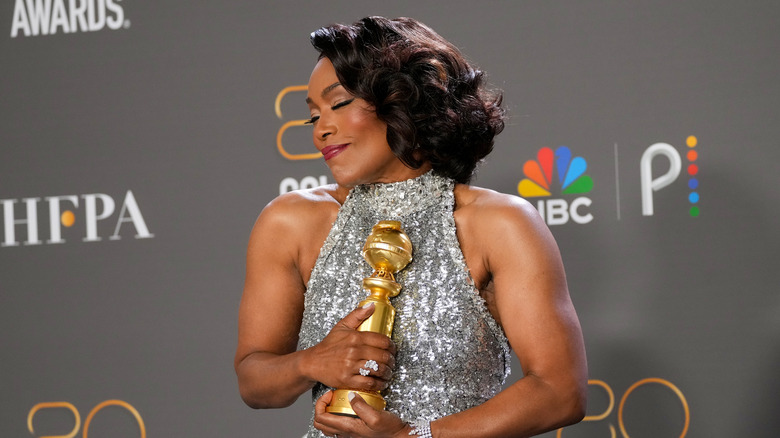 Kevin Mazur/Getty Images
Let's get this out of the way: awards shows have earned a reputation for promoting diversity without actually rewarding performers of color over established white actors. As of this writing, only five Black men have won Best Actor at the Oscars (and the most recent one, Will Smith, is currently banned by the Academy), and Halle Berry remains the only Black actress to win in the other leading category; typically, performers of color are relegated to the Supporting awards.
Meanwhile, the Screen Actors Guild went with a deserving and diverse list of actresses in their leading category. Sure, they nominated Cate Blanchett for (her admittedly incredible turn in) "Tár," but the rest of the list includes Ana de Armas ("Blonde"), Viola Davis ("The Woman King"), Danielle Deadwyler ("Till"), and Michelle Yeoh ("Everything Everywhere All At Once"). Yeoh might have won at the Globes, but this is a stacked category, and it's anyone's game here — plus, this could mean that Deadwyler and Davis might have a shot in the competitive Oscar race. As for Yeoh and her fellow Globe winner and co-star Ke Huy Quan, who's nominating in the Supporting race at the SAG Awards, they could make history; Yeoh would be the first Asian actress to win for her leading role, and Quan would be the first Asian actor to win a SAG Award at all. Let's not forget Angela Bassett as well, who triumphed at the Globes in the Supporting Actress category and is nominated again here, which could potentially pave her way to winning her very first Oscar.
Hollywood still, obviously, has a long way to go, and year after year, they're offered the chance to show a commitment to real change and make history with their choices. Will the Screen Actors Guild actually act on this? Until the ceremony airs on February 26, we'll just have to wait and see.