Parks And Rec's Aubrey Plaza Is Just As Awkward In Real Life, According To Retta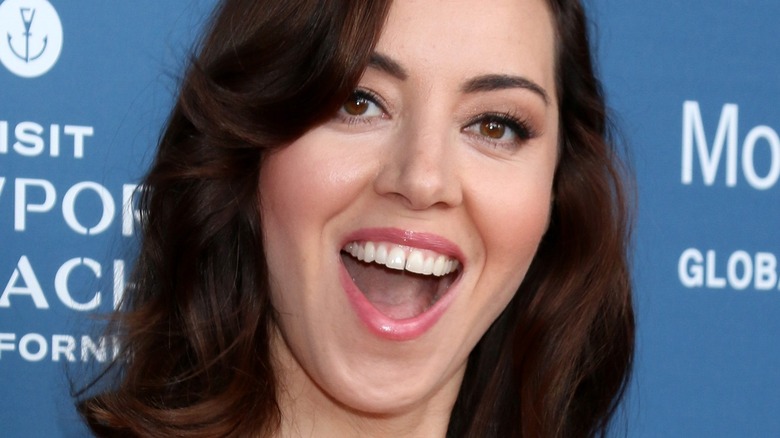 Kathy Hutchins/Shutterstock
Aubrey Plaza has made an entire career out of being awkward, particularly with her April Ludgate character in "Parks and Recreation," who was known for her monotone delivery and inappropriately dark sense of humor. Even when appearing on talk shows, Plaza has a tendency to weird out hosts. In a 2022 interview with Jenna Bush Hager and Hoda Kotb on Today, Plaza and her "White Lotus" costar Adam DiMarco showed up in witch and wizard hats and gave no explanation, pretending that there was nothing weird about it. In an interview with Sam Jones, Plaza talked about how uncomfortable her talk show interviews are, and that she has an "existential crisis" every time she goes on one because of the pressure to act — not like another character, but like a version of herself who didn't already go through a pre-interview.
In a 2011 interview with The AV Club, "Parks and Recreation" co-creator Michael Schur explained that he cast Plaza because, in his first meeting with her, she made him uncomfortable for about an hour, prompting him to create a new character for her. So is Plaza's awkwardness just a case of nerves on talk shows, or a ploy to land her roles? According to her "Parks and Recreation" co-star Retta, that's not the case.
Retta says Aubrey Plaza is awkward in real life, but also sweet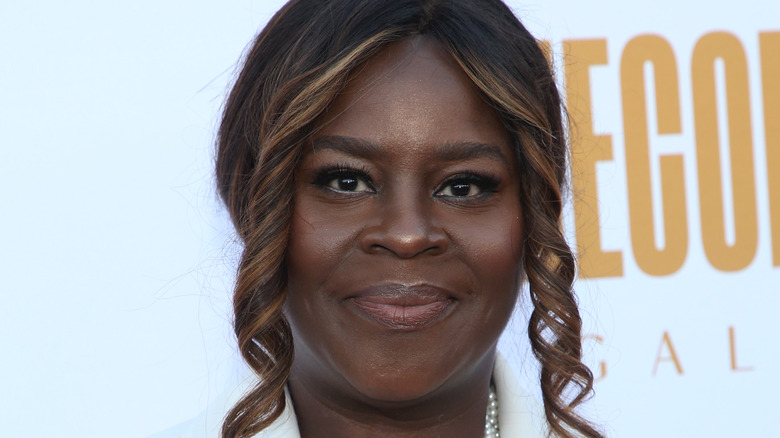 Phillip Faraone/Getty Images
In a 2013 Reddit AMA, "Parks and Recreation" star Retta was asked if Aubrey Plaza was really as awkward in real life as she seems to be when she's in character as April Ludgate, and Retta confirmed that Plaza is just as awkward in her day-to-day dealings with other people. "She can be as awkward as she seems, but I think she does that because she loves to see people's response to it," Retta responded. She then added, "But she is also a very sweet girl. And I think people would be surprised by that. I probably should not have told you." So even though Retta confirmed that Plaza is just that awkward in reality, it seems that even she thinks that it might be an act to get a rise out of people.
In another interview with Conan O'Brien, Plaza talked about shooting the movie "Mike and Dave Need Wedding Dates" and how it was sprung on her that the whole movie would end with a musical number. In trying to learn how to dance for the movie, Plaza said she came to the realization that her awkwardness may come from the fact that she was trained in Irish step dancing as a child, so she learned at a young age to keep a rigid posture with her hands by her sides. Maybe her awkwardness isn't an act after all.