Pedro Pascal's Nephews Convinced Him To Take The Role Of Joel In The Last Of Us By Finishing His Sentence
The highly anticipated upcoming HBO series, "The Last of Us," is just a few days away from its release date. Based on the popular Naughty Dog video game of the same name, the series was developed for television by Craig Mazin and Neil Druckmann (the latter of whom worked on the game itself). The series follows a hardened smuggler named Joel (Pedro Pascal), a survivor of the zombie apocalypse, as he completes his task of traveling across the U.S. with a 14-year-old girl, the defiant and resourceful Ellie (Bella Ramsey).
The upcoming premiere of "The Last of Us" is exciting enough on its own for video game fans who have been waiting for an on-screen adaptation for years, but they also have a big-name actor at the forefront of the series: Pascal, who is portraying the main character. Pascal's career is currently buzzing with exciting developments, with the actor having come off of projects such as "The Mandalorian" and "The Unbearable Weight of Massive Talent." Plus, he already has roles such as "Game of Thrones" and "Narcos" under his belt.
So what was the deciding factor for Pascal to take on the role of Joel? Well, we have some of his family members to thank.
Pascal's nephews told him he had to take the job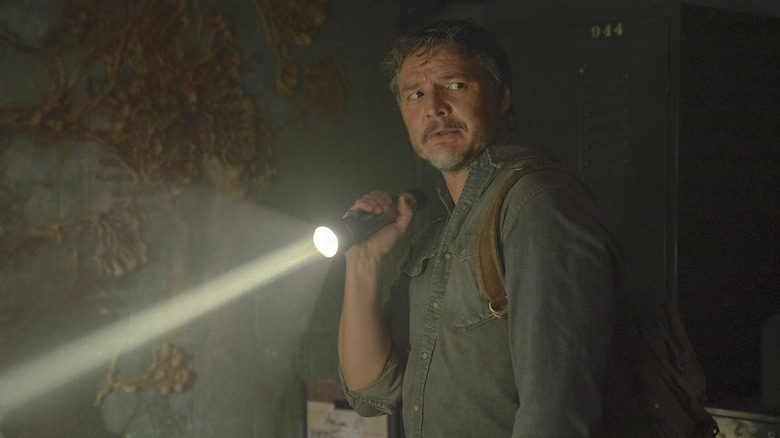 Liane Hentscher/HBO
In a January 2021 interview with BBC Radio 1, "The Last of Us" stars Pedro Pascal and Bella Ramsey discussed bringing the popular video game to life. During the discussion, Pascal revealed what — or, rather, who — convinced him to take on the part of Joel. Pascal explained that he was already interested in working with the show's co-creator, Craig Mazin, because he was a big fan of "Chernobyl," the 2019 HBO miniseries that Mazin wrote and created. Pascal quipped, "I would have, I don't know, murdered somebody to work with Craig, I suppose."
Pascal then went on to describe the moment that he knew he had to be in "The Last of Us." He explained that he was on the phone with his sister and telling her about the prospective project after he had read the first few scripts. His sister was in the car driving Pascal's nephews to school, so she using the speakerphone. Pascal continued, "I said, 'There's this job opportunity, it's actually based on a video game.' And she's like, 'Yeah?' And I said, 'It's called "The L –"' and I didn't even get to the A-S-T of the word last and my nephews were like, '"The Last of Us!" You have to do it! You better get this job!'" Pascal then noted that, because of his nephews' reaction, he understood the high stakes of the project.
"The Last of Us" premieres on HBO on January 15.