The Rookie Viewers Are So Fed Up With Elijah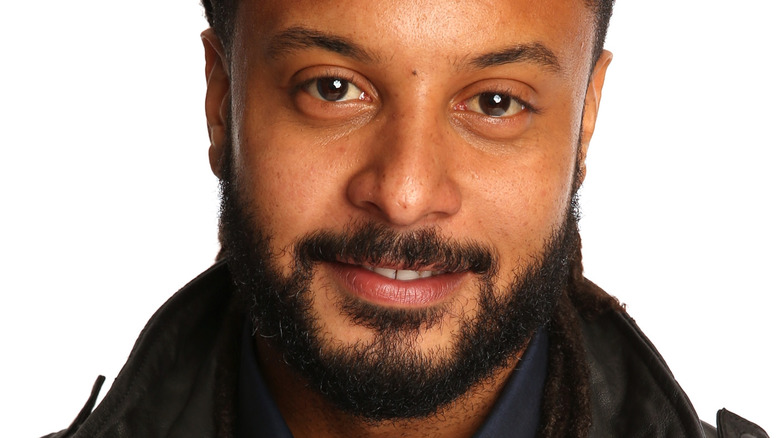 Christopher Polk/nbc/Getty Images
First making his unsavory presence felt in Season 4's "Life and Death" episode on "The Rookie," Brandon Jay McLaren's shifty drug lord Elijah Stone turns out to be bad news pretty much right from the start of his time on this long-running ABC cop drama. His involvement with law enforcement on the show begins when defense attorney Wesley Evers (Shawn Ashmore) turns to Stone as a last resort to help rescue his wife, who's been abducted by a drug cartel and hauled off to Guatemala.
Stone is willing to help Evers out of his predicament, but not surprisingly his assistance comes at a high price. In return for his help saving Evers' wife, the attorney has to agree to work as Stone's ethically compromised lawyer. But as time passes, and Stone's demands grow, Evers eventually chooses to betray his criminal client to the police, wearing a wire. Ultimately, in Episode 9 of Season 4, Evers' work finally results in the authorities closing in on the drug lord and Stone is arrested, only to have the case against him dismissed in a later episode. So, clearly McLaren's Stone has been actively involved on the series long enough to attract plenty of viewer attention. But for some fans of "The Rookie," Elijah has started to wear out his welcome.
More than few fans of The Rookie are ready to say good-bye to Elijah Stone
Taking to the show's subreddit for a discussion of "The Rookie" Season 5 episode "The Naked and the Dead," user u/AbulNuquod applauded the overall storyline of this installment of the series, but didn't hold back concerning their feelings about McLaren's character: "Good episode. Please for the love of Christ, let this be Elijah's last story thread." Redditor fan u/Devilslion, on the other hand, singled out McLaren to praise his role as Customs Agent Dale Jakes on "Graceland," but also expressed his Elijah-fatigue, writing, "LOVED HIM ON 'Graceland' but he gotttttaaaa go on the rookie."
Meanwhile on Twittter, the anti-Stone contingent was also out in full force, with @MidwestAvengers making their position crystal clear, going all caps to say, "SO SICK OF ELIJAH ITS BEEN TOO LONG." Likewise, series' fan @LadiiJessica21 went with a bit of irony to post, "Great Elijah is back [frowny face emoticon]." Similarly non-plussed with the character, Twitter user @photoskunk was also on board the No-Elijah-for-me train, writing, "Ugh damn Elijah still." And while the cast of "The Rookies" may include plenty of characters for fans to root for, a long-enduring, villain-we-love-to-hate like Elijah Stone can also get viewers so riled up that they just can't resist coming back for more – i.e., this bad guy could be around for a while.