Ke Huy Quan Was Personally Asked To Join The MCU By Kevin Feige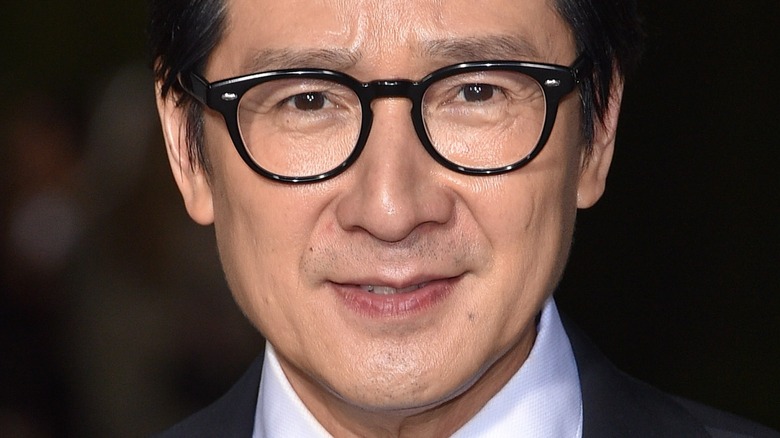 DFree/Shutterstock
Ke Huy Quan has had an unbelievable past year, and his career renaissance looks to be just getting started. In 2022, he made his triumphant return to acting after doing years of behind-the-scenes work due to a lack of opportunities (via Vulture). His scene-stealing performance as the multiversal Waymond Wang in "Everything Everywhere All at Once" was the perfect role to bring him back in front of the camera, earning him his first Golden Globe award.
The former "Indiana Jones and the Temple of Doom" child star has cemented his rightful place in Hollywood, and hopefully, he'll never again run into the issue that once caused him to leave his dreams behind. Since his performance in "Everything Everywhere All at Once," studios have worked quickly to scoop Quan up, signing him to appear in multiple upcoming projects. In November, Variety reported that he would join a star-studded cast including Millie Bobby Brown, Chris Pratt, and others in the Russo Brothers' "The Electric State," replacing his "Everything" costar Michelle Yeoh. The two will reunite in the Disney+ series "American Born Chinese," which will bring Quan back to the small screen for the first time in 30 years.
Quan and Disney's relationship doesn't end there, as Marvel Studios quickly snagged the actor for a role in the Marvel Cinematic Universe. He's currently set to appear in "Loki" Season 2, playing a TVA archivist. It turns out that Kevin Feige himself asked Quan to join the Disney+ series.
Imagine getting a phone call from Kevin Feige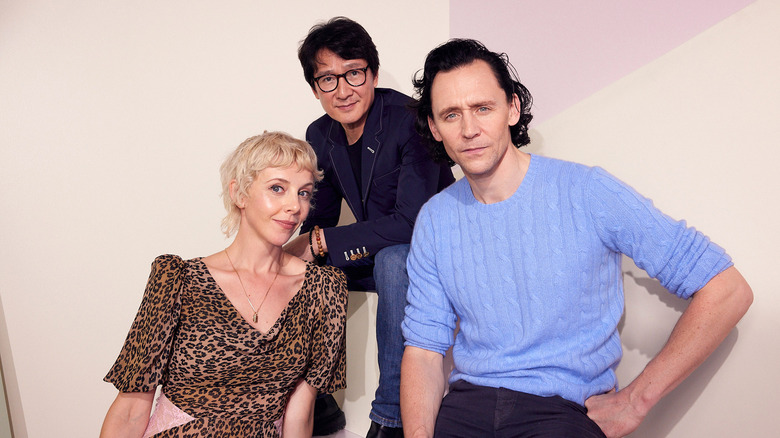 Corey Nickols/Getty Images
As many high-profile actors do, Ke Huy Quan recently appeared on Josh Horowitz's podcast, "Happy Sad Confused." The two talked about all kinds of things, including Quan's return to acting, "Everything Everywhere All at Once," and a possible return to the "Indiana Jones" franchise. Of course, Horowitz also had to ask him about landing a role in the MCU, and Quan revealed that Kevin Feige personally called him to offer him a part in "Loki" Season 2.
"When our movie came out, the first phone call I got was from Kevin Feige, who graciously asked me if I wanted to join the MCU," Quan told Horowitz. "And I called Jonathan [Wang] and the gang, and I said, you know what, nobody wants to hire me except Stephen Spielberg, George Lucas, The Daniels, and Kevin Feige. It's been incredible. 2022 is the year I will always remember because it's one of the happiest years of my life."
Judging by Quan's retelling of the events, the Marvel Studios president quickly pulled the trigger on bringing him into the MCU. The actor remains humble even as he casually reveals getting a personal phone call from Feige, which seems like it's becoming a telltale sign that an actor has made it in the industry. In typical Quan fashion, he recognizes how fortunate he is to have had as incredible a year as he did. Fans are excited to see him join the MCU in "Loki" Season 2, which Quan had a lot of fun filming.