Ke Huy Quan Gushes Over Working On Indiana Jones And The Temple Of Doom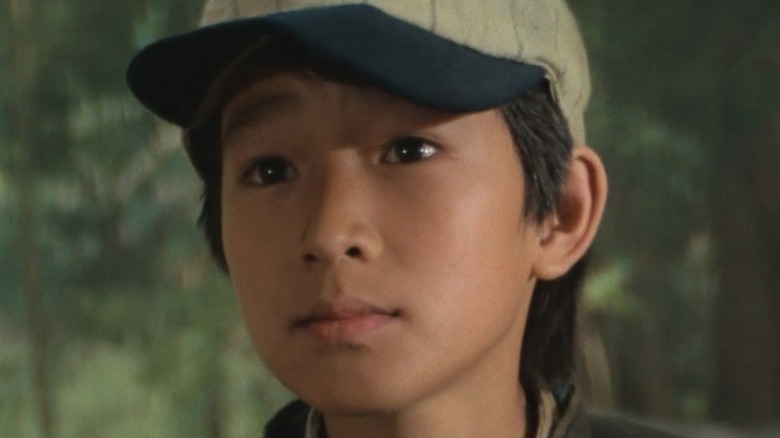 Paramount Pictures
Perhaps one of the most heartwarming stories of 2022 was the Hollywood resurgence of former child star Ke Huy Quan, most famous for his roles in "Indiana Jones and the Temple of Doom" and "The Goonies." Following a nearly 20-year hiatus from acting, Quan was inspired to return to the big screen after watching "Crazy Rich Asians" in 2018 — and went on to star in the critically acclaimed dramedy "Everything Everywhere All at Once" as lovable laundromat owner Waymond Wang.
The film's immense success ushered in a new chapter of Quan's career, and the actor has since scored upcoming roles in the Russo brothers' "The Electric State," the Disney+ sitcom "American Born Chinese," and the highly anticipated Season 2 of "Loki." Although it's certainly very heartwarming to see Quan return to the spotlight after his long absence from acting, it's safe to say that most people still remember him most for his work as a child actor — particularly for his role as energetic sidekick Short Round in "Indiana Jones and the Temple of Doom."
Indeed, it's become clear that "Temple of Doom" still holds a special place in Quan's heart as well, so much so that he still defends some of its harshest criticisms. In fact, the actor recently gushed about his work on the film and the way in which it changed his life forever.
Ke Huy Quan says Temple of Doom made him fall in love with acting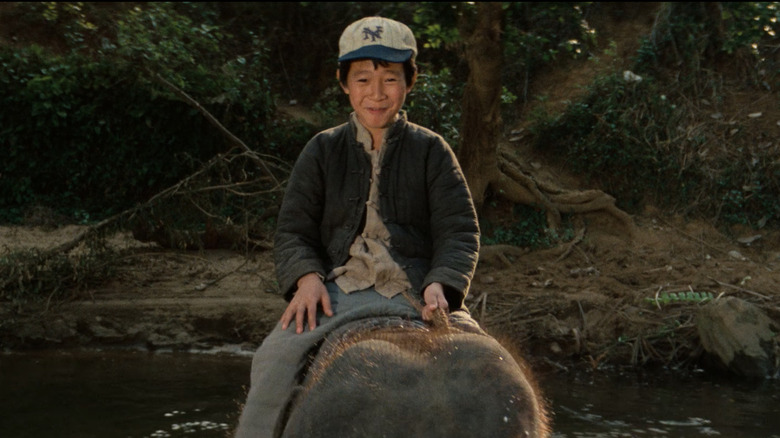 Paramount Pictures
During a recent appearance on the podcast "Happy Sad Confused," Ke Huy Quan described how his experience on the set of "Indiana Jones and the Temple of Doom" was what first made him fall in love with acting — and served as a major turning point in his life. "I have nothing but fond memories of that shoot, and that is also one of the reasons why I love acting so much," said Quan. "Being on the set with Harrison Ford, Steven Spielberg, and George Lucas is incredible."
Quan went on to describe just how much fun he had during their shoot in Sri Lanka, fondly recalling his time riding elephants with Ford and the kindness that Spielberg showed him as well. On top of that, Quan also gushed about the time he once spent an entire day with the cast of "Star Wars" when Mark Hamill and Carrie Fisher stopped by the "Temple of Doom" shoot in London. "And to this day, I love these three men: Harrison, Steven, and George," Quan said. "They gave me everything; they changed my life for the better."
In any case, it's clear that the shoot for "Indiana Jones and the Temple of Doom" remains one of Ke Huy Quan's greatest memories in his entire career and continues to hold a special place in his heart to this very day.