Jennifer Coolidge Moved Mike White To Tears Accepting Golden Globes Award For The White Lotus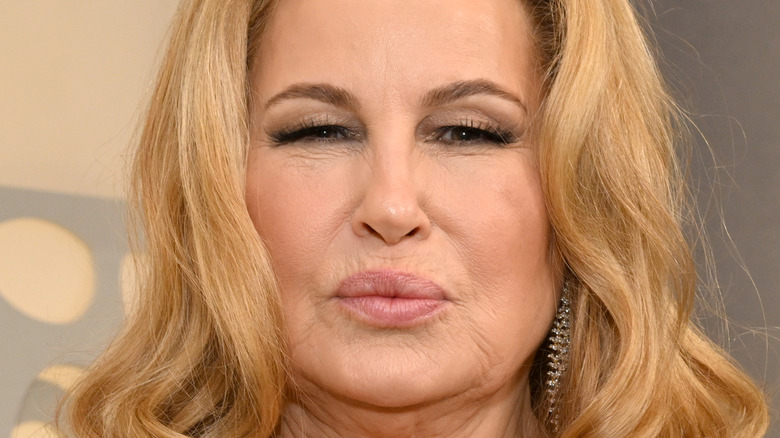 Michael Kovac/Getty Images
Jennifer Coolidge is in the midst of a career resurgence, and we couldn't think of a person more deserving. The actress entered the industry in the late 90s, appearing in numerous projects over the next decade, like "American Pie," "Legally Blonde," and "Epic Movie." For a while, her career seemed to be in limbo, with little-to-no mainstream roles.
Everything changed when Mike White cast her in his HBO breakout hit "The White Lotus." Throughout the show's first two seasons, Coolidge played Tanya McQuoid, a wealthy but dimwitted woman. In Season 1, she's grieving the loss of her mother, while Season 2 dialed things up, having her fight for her life as her husband concocts an elaborate plan to kill her and take her fortune. Unfortunately for Coolidge's fans, Tanya doesn't make it out of Season 2 alive, but her performance capped off the revival of her career.
Last night, at the 2023 Golden Globes, Coolidge won the award for best supporting actress in a limited series, her second nomination in the category for her work in "The White Lotus." Her acceptance speech will go down as iconic, with the actress thanking the many people who kept her career alive. When she got to White, the "White Lotus" creator couldn't hold back his emotions.
Jennifer Coolidge used her acceptance speech to gush over Mike White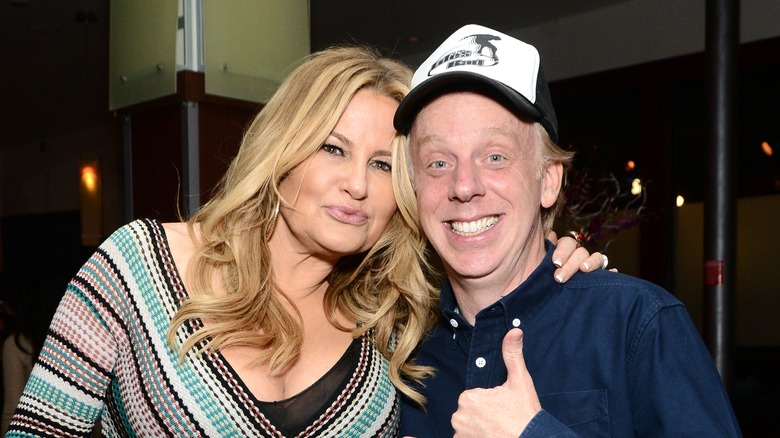 Araya Doheny/Getty Images
Mike White has made a name for himself with his work on HBO's "The White Lotus," but no one's a bigger fan of the "Survivor" alumnus than Jennifer Coolidge. During her Golden Globes acceptance speech, the actress took plenty of time to praise White, bringing the showrunner to tears. Coolidge said that White "gave me hope" and that her scene-stealing role as Tanya improved her life in more ways than one. Her neighbors now invite her to every neighborhood block party, which is the opposite of how they used to treat her.
The compliments didn't stop there, though, as Coolidge used the rest of her speech to gush over the director. "It's to you, Mike White; this is something all of you. If you don't know Mike White, this is something you should know. He's worried about the world; he's worried about people, you're worried about animals. He really is one of the greatest people I've ever met, he gives me so much excitement to be, you make people want to live longer and I didn't." She capped off the speech by admitting her love for White in a very explicit manner.
It's impossible to imagine "The White Lotus" without Coolidge as Tanya, but that's nearly the show fans got. The actress revealed to People that she almost passed on the role because of her insecurities surrounding her body. She, like everyone, gained some weight during the pandemic, which left her unhappy with her appearance. Thankfully, a friend convinced her she couldn't pass up the role, and now she has an Emmy and Golden Globe to prove it.