Law & Order: SVU's Tamara Tunie Watches Her Own Work To Improve Future Performances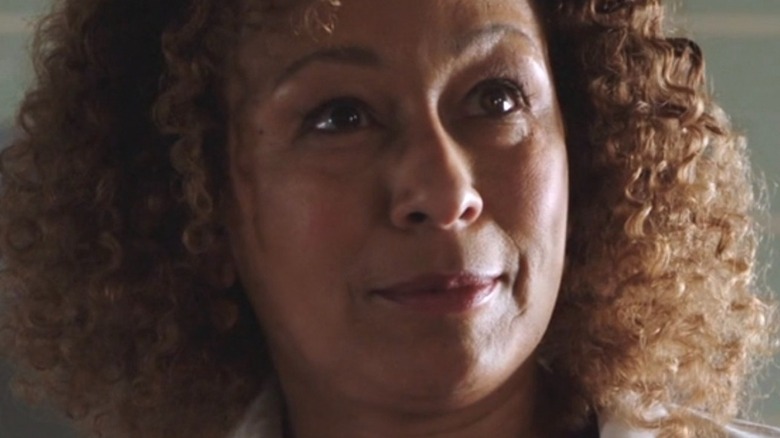 NBC
Audiences might recognize Tamara Tunie as the quick-witted medical examiner Dr. Melinda Warner on "Law & Order: Special Victims Unit," a role she's played on and off for over 20 years. Although Dr. Warner's appearances are few and far between these days, her presence is always a welcome sight. Warner has stayed consistently meticulous and astute over the years, thanks partly to Tunie's commitment to the character. She portrays a medical examiner with such proficiency that real-life forensic scientists have praised her performance.
According to IMDb, the scope of Tunie's acting career includes recurring roles in popular dramas like "As the World Turns," "Days of Our Lives," "Blue Bloods," and " Better Call Saul." She also starred alongside Denzel Washington in the Oscar-nominated film "Flight," a title that adds to an extensive filmography. With an impressive resumé that speaks to her diverse skill set, it's clear that Tunie takes her job seriously. While plenty of actors can't stand to watch themselves on screen, Tunie likes to take the opposite approach. Only hardcore "Law & Order: SVU" fans know about Tamara Tunie's musical background, which plays a big part in why she frequently watches her work.
Watching her own work helps Tamara Tunie's adjust her performance accordingly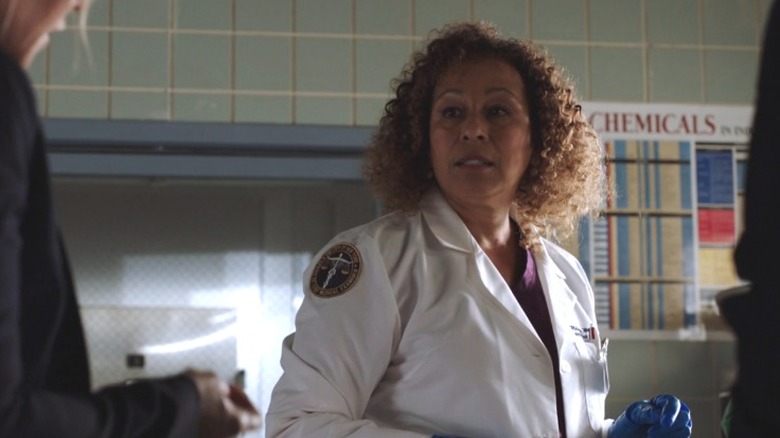 NBC
Acting is at the center of Tamara Tunie's career in more ways than one. According to Carnegie Mellon University, Tunie has performed on Broadway and even won a Tony Award for her part in producing the musical "Spring Awakening." Despite her training and talent, her foray into television didn't come without challenges. In an interview with Fanpop, the actor explained that watching her on-screen performances helped her to adjust to the medium.
"I always watch the work I do. As a stage-trained actress, I had no camera experience. Therefore I had to learn on the job as it were and watch what I did to see if what I intended was coming across," Tunie told the outlet. "My first few camera appearances were horrifying!!!"
Tunie addressed the topic again in an interview with DuJour. Since her schooling centered around live performance, acting in front of a camera has taught her valuable lessons that make her a more well-rounded actor. "I find it valuable to learn from. When I went to drama school, it was strictly theater training—and musical theater for me because that's what my major was," the actor said. "We weren't taught how to act for the camera, so I basically had to learn on the job, and I'm still learning." Tunie's commitment to her craft has definitely paid off. Whether on stage or behind a camera, Tunie is sure to deliver.