Only Hardcore Law & Order: SVU Fans Know About Tamara Tunie's Musical Background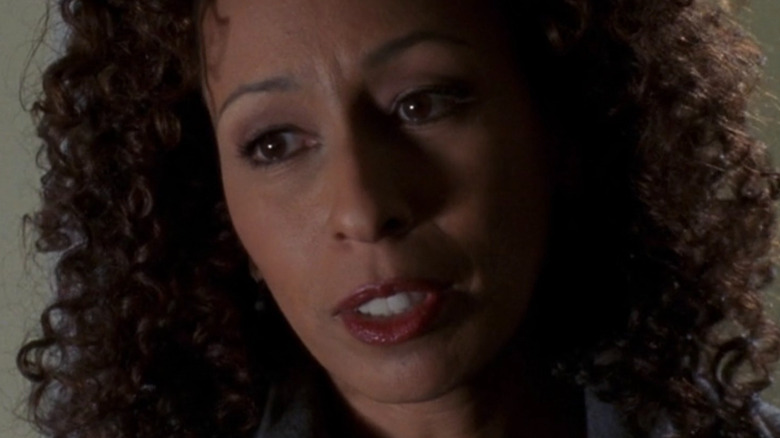 NBC
"Law and Order: Special Victims Unit" has been on for so long that it's hard to imagine that the stars of the show have time to appear in anything else. However, longtime fans of the series know that even Mariska Hargitay had her fair share of screen time before taking on the role of Detective Olivia Benson. Tamara Tunie does a great job portraying Dr. Melinda Warner, whose dry humor and staunch morals are always a welcome addition to any episode, though working as a medical examiner with the Manhattan Special Victims Unit isn't the actress' only claim to fame. 
When she's not busy helping detectives bring criminals to justice as Dr. Warner, Tunie's acting career extends far beyond "Law & Order: SVU." Along with cameos on popular television shows like "NYPD Blue," "Sex and the City," "Elementary," and "Billions," you might recognize Tunie from her recurring roles on "As the World Turns," "24," Better Call Saul," and "Blue Bloods" (via IMDb). According to the same source, her film work includes a supporting role in the Denzel Washington-led drama "Flight," as well as appearances in Al Pacino movies like "City Hall" and "The Devil's Advocate." Needless to say, her extensive filmography demonstrates Tunie's versatility when it comes to her craft. However, only hardcore Tunie fans are familiar with her extensive background in musical theater.
Tamara Tunie is a Tony Award winning performer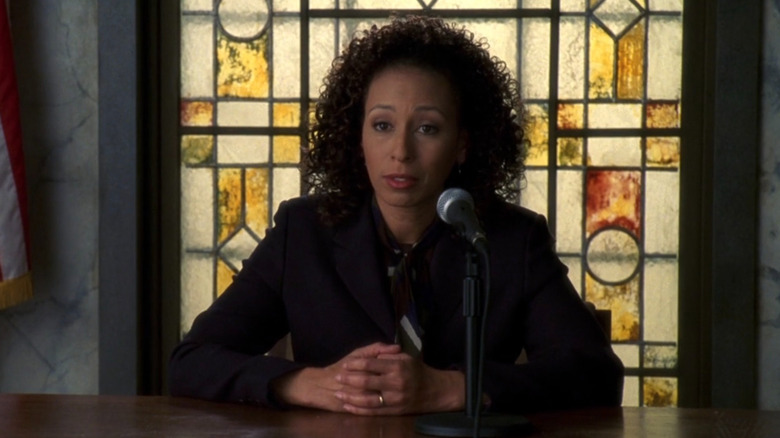 Tamara Tunie has performed in Broadway productions of "Lena Horne: The Lady and Her Music," "Dreamgirls," and "Julius Caesar." However, her interest in theater goes beyond the spotlight (via Carnegie Mellon University). As told by Broadway Musical Home, Tunie won a Tony Award in 2007 for her part in producing the musical "Spring Awakening." Playbill also credits her as a producer on productions of "Magic/Bird" and "Radio Golf." With various roles on off-broadway and the West End, Tunie's stage career continues to this day (per Broadway World).
In an interview with TheaterMania, Tunie was asked if it bothers her that most people recognize her from her television roles instead of her time on the stage. Surprisingly, Tunie doesn't mind that her theatrical talents tend to fly under the radar.
"I think that's delightful; I went to Carnegie Mellon for musical theater — although I had serious training in the classics — and after I came to New York in 1981, all I did for five years was musical after musical," Tunie said, explaining to the outlet that shifting focus to work in film and television was a natural progression. "But I am always happy to use my song and dance training."
It's pretty unlikely that viewers will ever see Tunie put those skills to use on "Law & Order: SVU," but it's nice to know that at least one cast member would be prepared in the event of a musical episode.