Ke Huy Quan Is 100 Percent Willing To Play Short Round In An Indiana Jones Spin-Off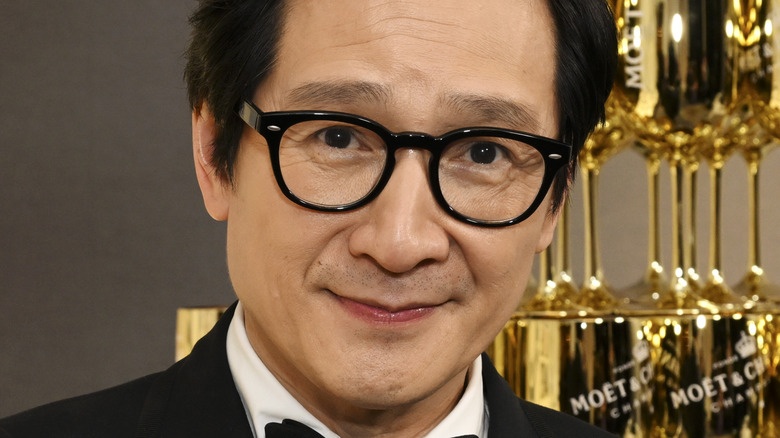 Michael Kovac/Getty Images
2022 was the year of the comeback for many beloved performers audiences hadn't seen in a while. This has mostly been evident with the resurgence of Brendan Fraser, who's getting a lot of award attention for his performance in "The Whale." But another actor who had a banner year is Fraser's "Encino Man" co-star Ke Huy Quan, who recently won a Golden Globe for his work in "Everything Everywhere All at Once."
Quan left acting behind in the 1990s due to a lack of opportunities (via People), but he's come back with a vengeance. Not only is he riding high off the success of "Everything Everywhere All at Once," but he's finding other acting roles. He's landed a spot in "Loki" Season 2 as well as "The Electric State," which will be directed by the Russo Brothers. 
It's a great time for Quan and fans of his work. And while there will be plenty of chances to see him on a screen near you in the future, there's one role Quan is holding out hope he'll be able to play.
Did Short Round become an archaeologist?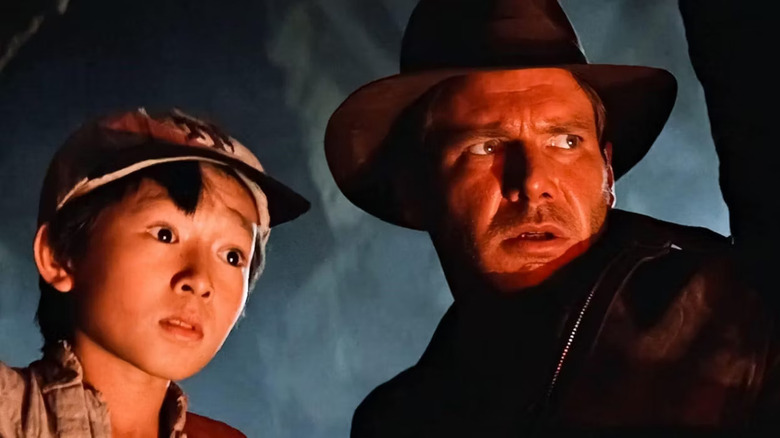 Paramount Pictures/Lucasfilm
Disney certainly seems invested in revisiting all of its intellectual property courtesy of Disney+. In addition to a slew of Marvel and "Star Wars" projects, Disney+ has also brought us the return of "Willow" as well as successors to "The Mighty Ducks" and "The Santa Clause." With all this in mind, it wouldn't be out of the question for Disney to look for a way to keep the "Indiana Jones" franchise alive after "Indiana Jones and the Dial of Destiny," and one way they could do that would be to spin off a series centered on Indy's one-time sidekick, Short Round (Ke Huy Quan).
Quan appeared on the "Happy Sad Confused" podcast to talk about all of his recent work (via Variety), and when the prospect of a Short Round spinoff came up, he responded, "If Disney or Lucasfilm ever come to me and say, 'We want to do a Short Round spinoff,' I'm there man!" Quan continued, "I love that character so much and it would just be incredible to revisit so many years later."
There's certainly plenty of potential for a series to drop in on the continuing adventures of Short Round, and when elaborating on what the show could be about, Quan said, "I have no idea where he is. Your guess is as good as mine. Just because he looks after Indy so much, I wouldn't be surprised if he was an archeologist." If Disney executives need a guaranteed hit, they know where to look.