How Adam West Got Involved With Family Guy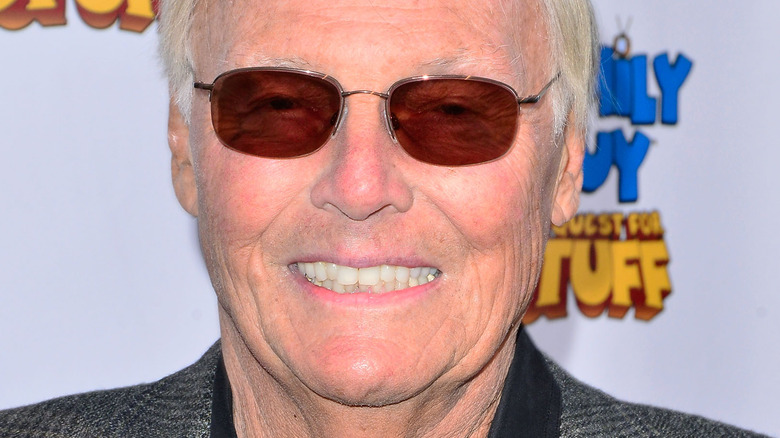 Jerod Harris/Getty Images
The late, great Adam West played a fictionalized version of himself as the mayor of Quahog, Rhode Island, on "Family Guy" from Season 2 through Season 16. Unfortunately, in 2017, West died from leukemia at the age of 88 (per The Hollywood Reporter), and "Family Guy" paid tribute to the beloved "Batman" star in their Season 17 finale, "Adam West High." It would only be two seasons later when veteran actor Sam Elliott was brought in to play Adam's cousin Wild West, who becomes Quahog's new mayor.
Truly, the role of Quahog's mayor was one that added to West's legendary status, and his impact on "Family Guy" was indelible. In an interview with Entertainment Weekly, "Family Guy" executive producer Richard Appel said that the wait of two years to cast a replacement for West was due to respect for the actor after his death. He went on to say that while many felt that West could not be replaced, the role of mayor was necessary going forward and someone needed to take up the role.
So how did West become involved in "Family Guy" in the first place? Well, a lot of that comes down to West and "Family Guy" creator Seth MacFarlane having the same sense of humor.
Adam West shot a pilot with Seth MacFarlane before Family Guy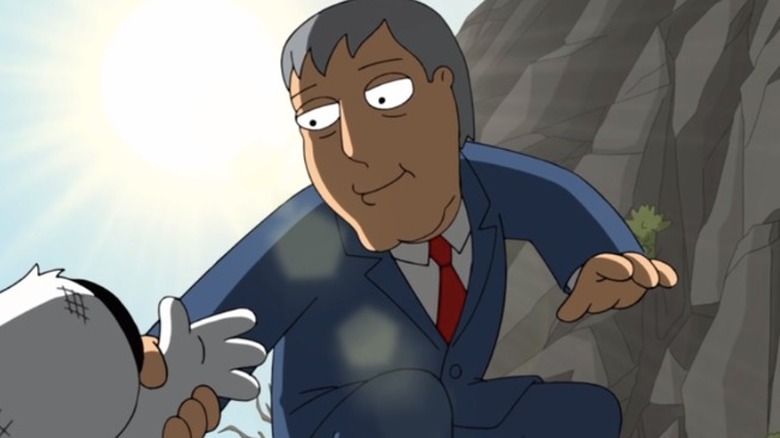 Fox
In a 2012 interview with IGN, Adam West was asked how he first got involved with "Family Guy," and the famous actor said that he had done a pilot with Seth MacFarlane before his most famous show took off, and the two got along famously after finding they shared a similar sense of humor. So when the town of Quahog needed a mayor, MacFarlane had a truly inspired idea. "When Family Guy came around and Seth became brilliantly successful, he decided to call me and see what I was doing, he asked if I would like to come aboard as the Mayor, and I thought it would be neat to do something sort of absurd and fun," he said. And thus West went on to play the role for 15 seasons of the hit show.
MacFarlane, for his part, had similar things to say about his and his friend's sense of humor following the actor's death, confirming that the two were good friends. In a tweet that seems to have since been deleted, MacFarlane said, "Adam West was a joy to work with, and the kind of guy you always wanted to be around. His positivity, good nature, and sense of fun were undeniable, and it was always a big jolt of the best kind of energy when he walked in to record the show" (via Entertainment Weekly). 
It's no wonder West and MacFarlane worked so well together on the show for so many years.