Impractical Jokers' Q Says Nothing Will Ever Top The Universal Studios Tram Punishment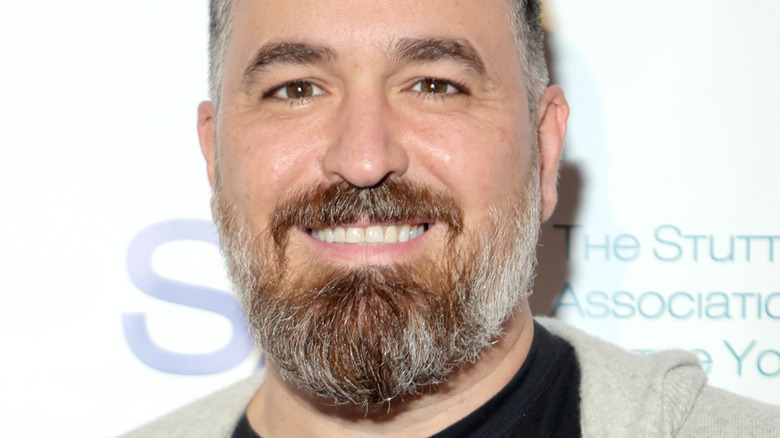 Michael Loccisano/Getty Images
For nearly 12 years, fans of "Impractical Jokers" have enjoyed watching comedians Sal Vulcano, Brian "Q" Quinn, James "Murr" Murray, and Joe Gatto (before his early 2022 departure) act like fools. During a December 2022 interview on Renee Paquette's podcast, "The Sessions," Quinn noted that the series, which focuses on mortifying pranks and dares, has amassed a dedicated fanbase. He explained that he believes the show has had longevity because it is relatively simplistic. He asserted that audiences appreciate tuning in to a program that does not require much thought. "We don't challenge you, we don't want you to think. You know what I mean? We're not asking you to do anything but to sit back and laugh," said Quinn.
In a March 2021 interview with Celebrity GamerZ, the Staten Island native spoke about the lengths he has gone to make enjoyable programming. He shared that he had a particularly challenging time filming Season 8, Episode 12 ("The Show Stopper") at Universal Studios Hollywood.
Brian 'Q' Quinn spoke about his 'worst' punishment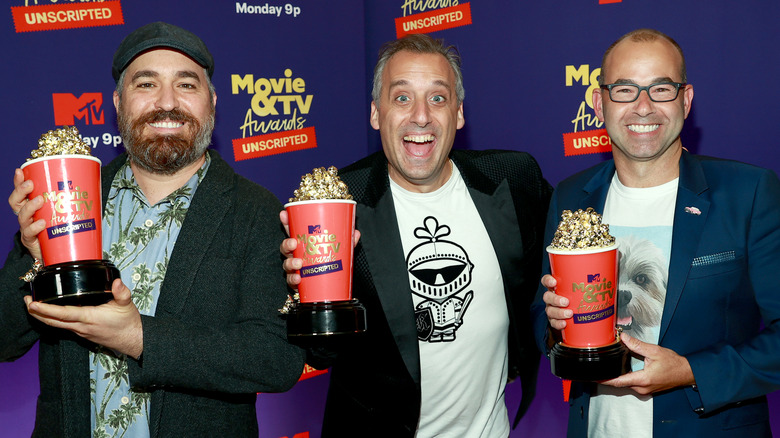 Matt Winkelmeyer/2021 Mtv Movie And Tv Awards/Getty Images
During the "Celebrity GamerZ" interview, Brian "Q" Quinn noted that he was required to perform a punishment on the amusement park's Studio Tour in Season 8, Episode 12 of "Impractical Jokers." For the punishment, Quinn was tasked to repeatedly pull the emergency brake while riding on a tram traveling through the Universal Studios Lot for an hour. He explained he felt guilty for being a nuisance while Universal Studios visitors were attempting to enjoy their time at the theme park. The former firefighter also revealed he received threats from frustrated passengers who were upset by his behavior. "I've never been the focus of concentrated verbal hate from all sides. It was bad, man, it was the worst I've felt in a long, long time ... It was the worst thing I've done on the show, nothing will top it," recalled Quinn.
Quinn clarified that he ultimately enjoyed his time at Universal Studios Hollywood. He shared that he and his co-stars were allowed to explore the theme park after they wrapped up shooting the Season 8 episode. He noted that the VIP treatment was unexpected as the Jokers do not usually receive many perks during the show's production. "We just got to go on every ride that we wanted, not waiting in line, like it was just unbelievable, like we don't get treated like that like ever, ever, so it was so cool to have like background access," stated the "Impractical Jokers" star.