Tom Hanks Fans Can Breathe Easy, The Actor Doesn't Plan On Retiring Any Time Soon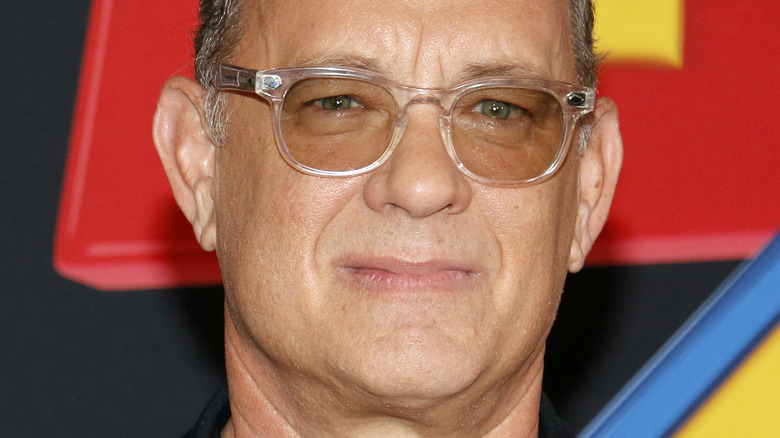 Tinseltown/Shutterstock
Tom Hanks has been in the industry for several decades, with credits dating back to the early '80s (via IMDb). It's safe to say that he has made an impact in Hollywood as one of its most prolific players. And it seems the 66-year-old actor has no plans to slow down or even walk away from the game that made him a household name.
Hanks started as a lonely little boy that eventually struck it big in the realm of movies and TV. Early on, he appeared in shows like "Taxi" and "Happy Days," before he started to get some cinematic traction with films like "Splash," "Big," and "A League of Their Own." His career would continue to skyrocket into the stratosphere, becoming one of Hollywood's biggest names, starring in films like "Apollo 13," "The Post," "Saving Private Ryan," "Captain Phillips," and "Sully."
From "Toy Story" to "Cast Away," there are many moments where Hanks' turn invoked an emotional response from audiences. His skills were so stellar that he won back-to-back Academy Awards for Best Actor in 1994 for "Philadelphia," and in 1995 for "Forrest Gump." The Emmy-winner has also made his presence known on the small screen as an executive producer on popular programs like "Band of Brothers," "The Pacific," and "From Earth to the Moon." 
After leading such a worthwhile career and achieving so much, many might have guessed that Hanks is nearing the end of his career. However, that seems not to be the situation just yet.
Tom Hanks will keep working under two conditions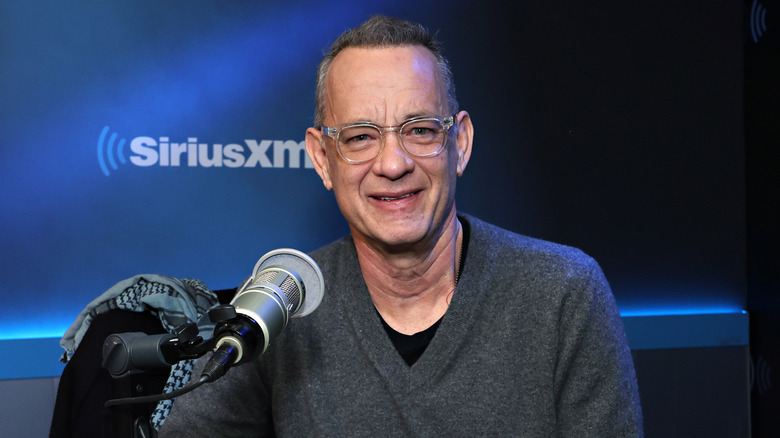 Cindy Ord/Getty Images
When it comes to making movies or joining projects, Tom Hanks is ready to keep working, but he isn't staying in the game simply for the sake of staying. If he is going to continue, a few stipulations need to be met, but as far as retiring is concerned, it's not happening anytime soon.
"No, I don't have any desire [to retire]," Hanks told Variety. "I'm not working for the sake of working. I'm in a very lucky position." The prolific actor added, "It's got to be fabulous. Rita and I talk about it all the time, which is, there's only two reasons to go to work: It'll be good, or it'll be fun. And if it's neither one of those, I'll stay home until the cows come on. I don't need to do anything."
Many would agree that Hanks has earned the right to be picky. Throughout his career, Hanks has appeared in dozens of Certified Fresh titles on Rotten Tomatoes, and his efforts have resonated so well that he has even been referred to as "America's Dad" (via Esquire). There are still some films he is dying to make, like a biopic on Dean Reed. Additionally, he is open to the possibility of joining the MCU. 
Fans are fortunate the actor, with not much left to prove, is still willing to participate in providing people with a transformative experience on the big screen.