National Treasure Tom Hanks Weighs In On The Possibility Of Joining The MCU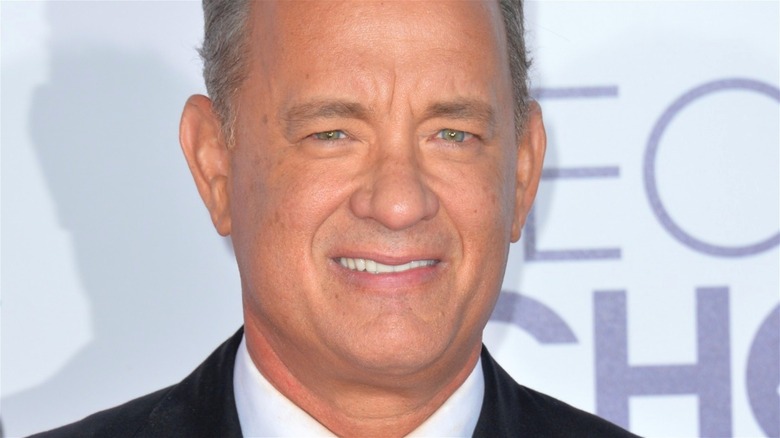 Jaguar PS/Shutterstock
The Marvel Cinematic Universe has been around ever since 2008's "Iron Man," and in the years that have followed that film's release, Marvel Studios has only continued to expand the reach and scope of its central franchise. Consequently, there aren't many well-known actors at this point who haven't already appeared in an MCU movie or TV show in some kind of role. Indeed, Marvel has managed to convince everyone from respected screen legends like Samuel L. Jackson and Robert Redford to promising young stars like Tom Holland and Elizabeth Olsen to become members of its grand superhero franchise over the years. 
That said, Oscar winner Tom Hanks has yet to join the MCU. In fact, while Hanks is one of the most well-known and well-respected performers of the past 50 years, he has yet to really swim around in the superhero genre. Taking that into account, it shouldn't come as much of a surprise to learn that Hanks' status as one of Hollywood's few remaining Marvel outsiders has become a fascinating topic of conversation as of late.
It was for that reason that Hanks even took the opportunity recently to open up about whether or not he'd ever be interested in taking on a role in the entertainment industry's biggest superhero franchise.
Tom Hanks is open to joining the MCU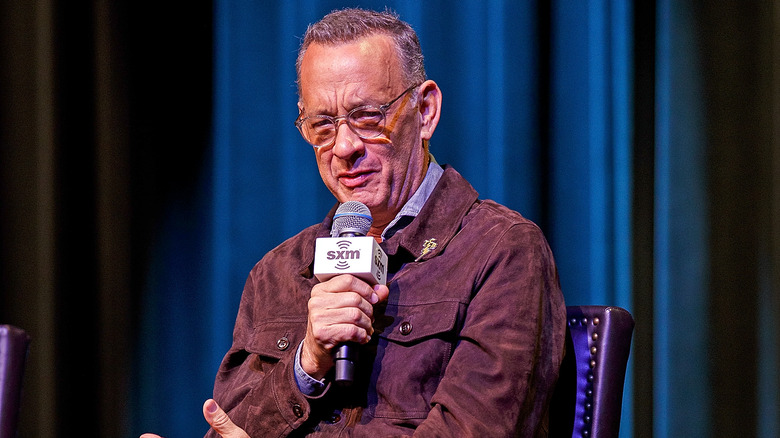 Justin Ford/Getty Images
During an appearance on the "Happy Sad Confused" podcast, Tom Hanks revealed that Marvel Studios has never asked him to be in one of their films or TV shows. The actor responded to a comment asserting that Marvel must have reached out to him at some point by saying, "No, not to my knowledge have they. I do not know." The "Toy Story" and "Forrest Gump" star then went on to note that, despite the fact that Marvel has yet to reach out to him, he would be interested in playing a role in the MCU.
Hanks made his point by comparing the superhero genre's current dominance over Hollywood to the popularity of the Western genre in the mid-1900s and, specifically, the Westerns that were made by "The Searchers" and "Stagecoach" director John Ford. "You can maybe say that the John Ford universe of Westerns is not that different, perhaps, than the Marvel universe of motion pictures," Hanks said. The actor went on to ask, "If it's a bodacious John Ford Western, would you do it?" Moments later, Hanks answered his own question, saying, "You might do that."
After expressing his interest in the MCU, Hanks went on to briefly praise the superhero franchise, admitting, "Look, I haven't seen [every MCU movie]. I'll give you that right now, but the ones I've seen I've never come away from [them] without thinking, 'There are a couple of great performances in there. Man, those people really gave their all.'"
In other words, it sounds like Hanks is totally open to joining the MCU at some point in the future. Whether or not he ever does remains to be seen. For now, there are plenty of upcoming Marvel projects that MCU fans can look forward to seeing in the coming months and years.