The Last Of Us' Neil Druckmann On Why A Film Adaptation Of The Game Wasn't Possible
Frazer Harrison/Getty Images
"The Last of Us," the highly-anticipated HBO series set to premiere on January 15, 2023, is based on the popular 2013 video game of the same name developed by Naughty Dog. The series was developed for television by Naughty Dog programmer Neil Druckmann (who worked on "The Last of Us" game), as well as screenwriter and director, Craig Mazin. "The Last of Us" follows smuggler Joel (Pedro Pascal), a hardened survivor of a zombie apocalypse who is given the task of escorting a teenage girl, the 14-year-old defiant and resourceful Ellie (Bella Ramsey) across the post-apocalyptic United States.
The HBO series is not the first attempt at adapting the video game for the screen. In 2014, it was announced that Screen Gems would be working with Sam Raimi to adapt "The Last of Us" to film (via IGN), but that never came to fruition. Then, there was an animated film in the works with Sony (via GamesRadar), but that was ultimately canceled as well.
According to Druckmann, the failed film adaptations are for the better — here's why the game programmer thinks that the story doesn't work in a film format.
Druckmann says the story is too long for a movie format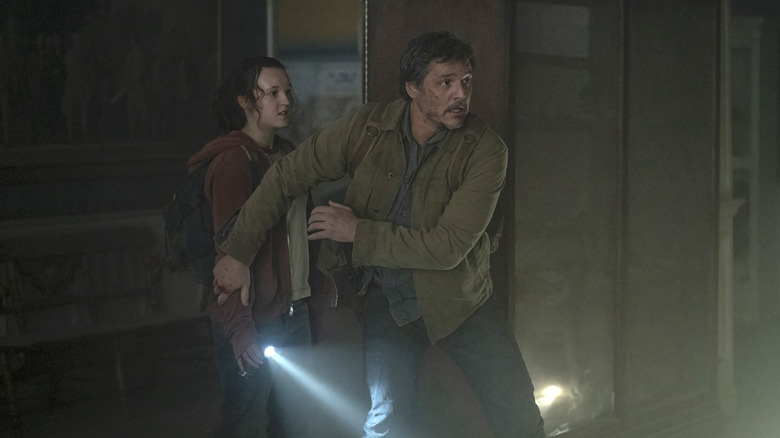 Liane Hentscher/HBO
In a January 2023 interview with Variety, Druckmann explained why he was happy that the video game ended up on the screen via a television series instead of a film, saying it came down to the fact that a 15-hour game was just too much content to fit into a two-hour film: " ... there is always something else that is popping out I felt was important to the story."
On the other side of things, a series gave them much more room to explore the nuances of the game's story: "This time around it allowed us to take our time and have a slow burn with the relationship between Joel and Ellie, over a year-long journey that could have only been adapted into a TV show."
The result of having the time to space out the plot across nine episodes is better-written, solid scripts — at least according to star Pedro Pascal. The actor told Variety, "You get really lucky when the scripts are amazing. Craig Mazin and Neil Druckmann, the creator of the video game, composed these solid and amazing scripts, which does 90% of the work or more — 98% of the work, and the other 2% is for you to try not to f*** up something that is so good."