NCIS Fans Breathe A Sigh Of Relief After Hetty's Crossover Cameo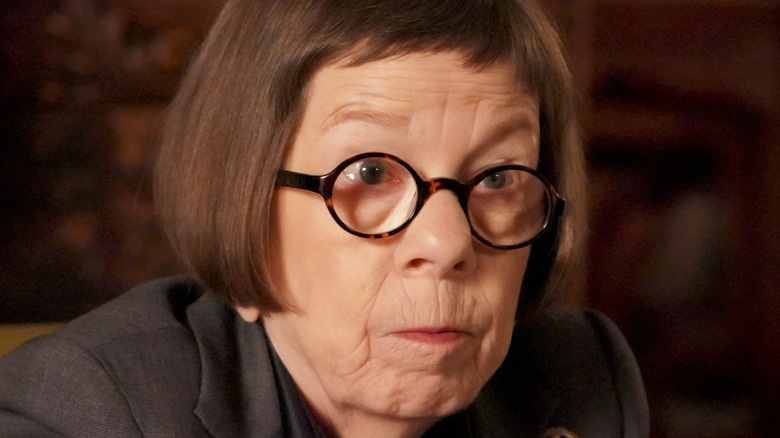 Bill Inoshita/CBS
Henrietta "Hetty" Lange (Linda Hunt), the Operations Manager of the team, has to be one of the most beloved characters among fans of "NCIS: Los Angeles." Precinct TV even claimed that "without her, I don't think the show would have been as successful as it is."
The colorful, intense agent might be small, but she's tough, and her background as a former Cold Warrior has given her a fearsome reputation. Yet Hetty is also an eccentric who is fond of Lady Gaga and good tea, and in her spare time, she writes novels.
However, Hunt's role on the CBS procedural has been reduced in recent seasons, so the older actress can avoid COVID-19 risks on set (via Variety). But that doesn't mean viewers will be totally devoid of more Hetty this season. Even after the character faked her death, fans online were ecstatic when Hetty made a voiceover cameo during a crossover event between "NCIS," "NCIS: Los Angeles," and "NCIS: Hawai'i."
NCIS: Los Angeles fans rejoiced when Hunt made a cameo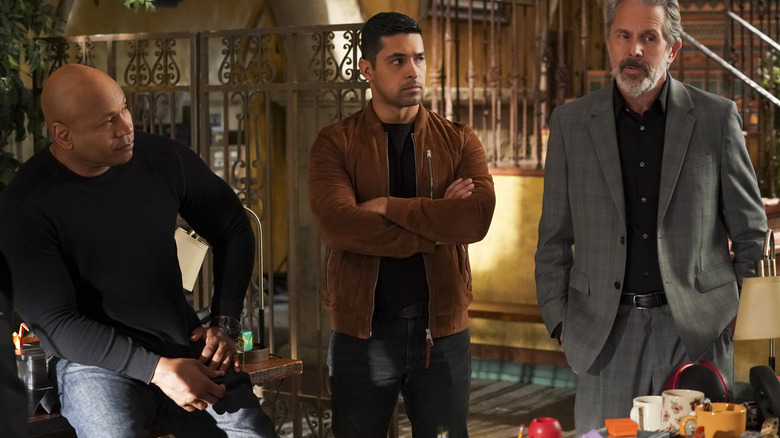 Sonja Flemming/CBS
During the "NCIS: Los Angeles" part of the "NCIS" franchise crossover episodes, Callen (Chris O'Donnell) and Sam (LL Cool J) decrypt an audio message, evidently from Hetty. She notes, "Sounds like you're in a bit of a pickle," before telling them to reach out to an "old friend" — Gwen Johns. It was a fun surprise for an audience who'd only seen and heard from Hetty sporadically since Season 9 of the show.
Twitter user @RyanMSpencer1 did believe it was Hetty and not an impersonator: "That voice wasn't that encrypted!" Other viewers went online to rejoice over the show's confirmation that Hetty was alive and well. User @bonlrisch replied to an official "NCIS: Los Angeles" tweet: "Whew, thank god she's alive!!" Similarly, @thebackupFoxie wrote, "HETTY IS STILL ALIVE!"
Showrunner R. Scott Gemmill confirmed to TVLine that Hunt was involved: "It was important to have Hetty ... be a part of it, even if she was physically unavailable." Even if that just meant the actress recorded a voiceover, at least Hetty got to be a member of the team again.