Shadow And Bone's Ben Barnes Focused On Finding The Humanity In His Villainous Character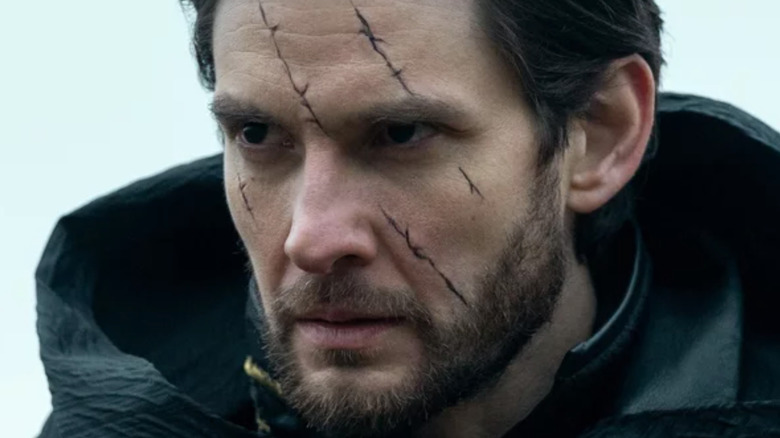 Dávid Lukács/Netflix
"Shadow and Bone" has been a hit at Netflix for many reasons. For example, look no further than the show's adventurous action sequences, fun fantasy elements, and compelling locations with real-world parallels. It also has a built-in fanbase thanks to its deft adaptation of Leigh Bardugo's "Grishaverse" novels. One of the biggest hooks of "Shadow and Bone" Season 1 is the doomed romance between Alina Starkov (Jessie Mei Li) and Aleksander Kirigan (Ben Barnes), AKA the Darkling. While this relationship is largely motivated by deception and scheming, it still makes for compelling television. Much of that is due to how sympathetic Kirigan seems at first, though he eventually passes the point of no return.
As you might expect, Barnes has thoughts on his character's many flaws. While Kirigan may not seem like the most redeemable character by the end of "Shadow and Bone" Season 1, he's played with a lot of humanity throughout.
Barnes wanted to portrary Kirigan as a real person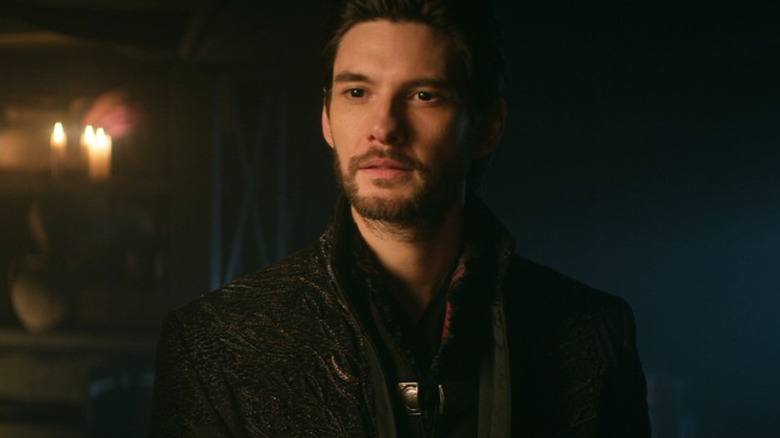 Netflix
You might not have much sympathy in your heart for Kirigan after "Shadow and Bone" Season 1, and for good reason. Over the course of the season, he ultimately deceives Alina and attempts to take her with him as he puts the entire world at risk. Still, Ben Barnes doesn't think that his character is entirely despicable.
"I would say, with regard to my character, what I was championing was finding the humanity," Barnes said in an interview with Collider. "He's quite emblematic of something dark and evil in the books, after the first one, so my mission was to make sure that he's a real person, suffering the things he's suffering and committing the sins that he's committing."
Barnes also acknowledged how receptive the showrunners, Eric Heisserer and Daegan Fryklind, have been to his opinions and contributions to the character. "I feel quite a deep connection to what it ended up being, even though it's fantasy and even though it's a villain," Barnes said. "I felt like I could take ownership of a lot of where it goes, so I'm very keen to see it."