Fear The Walking Dead Will Meet Its End With Season 8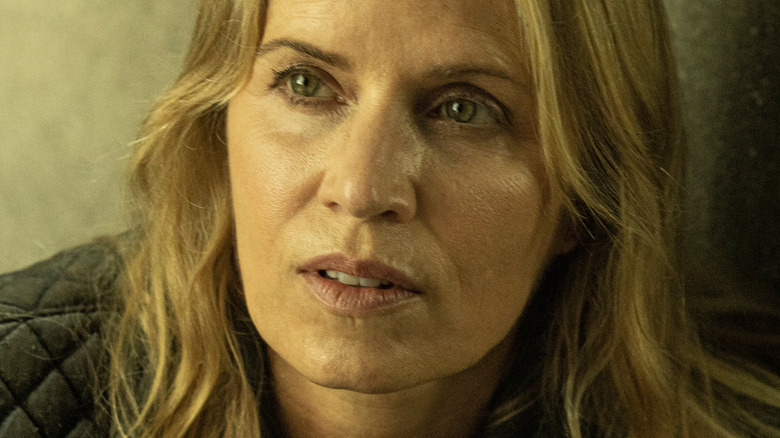 Lauren "Lo" Smith/AMC
While the emotional "Walking Dead" series finale may have spelled the end of the hit zombie TV series in its original form, the "Walking Dead" franchise soldiers on. For instance, Danai Gurira is writing an upcoming "Walking Dead" spinoff about Rick (Andrew Lincoln) and Michonne (Gurira), which will be just one of multiple new "Walking Dead" branded projects to start up in the wake of the original show ending.
Well prior to the announcement of this new slate of upcoming series, "Fear the Walking Dead" debuted as the TV series' first spinoff in 2015. Since then the show has continued for seven seasons through June of 2022. AMC first confirmed "Fear the Walking Dead" Season 8 midway through its seventh season, in late 2021. At that time, however, details about Season 8 remained scarce, including a release date.
That changed as of January 10, 2023, when AMC shared a batch of new information about the upcoming "Fear the Walking Dead" season during a Television Critics Association press tour presentation. As it turns out, in addition to unveiling a release schedule for Season 8, the network also confirmed that this next season will mark the end of "Fear the Walking Dead."
Fear the Walking Dead is gradually approaching its endgame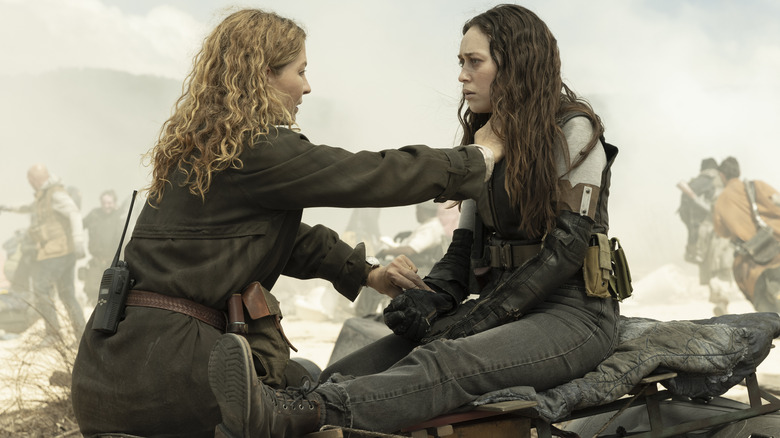 Lauren "Lo" Smith/AMC
As detailed in a report Variety published shortly after the announcement, during a Television Critics Association presentation, AMC confirmed that the upcoming Season 8 will serve as the final season of "Fear the Walking Dead."
In addition to news of the show's end, AMC also shared a timeline for Season 8's release. As has become typical for a new "Walking Dead" season, the eighth season of "Fear the Walking Dead" will not air all at once, but premiere in two halves. The first batch of six episodes, AMC announced, will premiere on May 14. Its second and final chunk of six episodes will then air at some point later on in 2023, starting on a date that has yet to be announced.
"It's a truly exciting year for The Walking Dead Universe, as we conclude an epic journey on 'Fear the Walking Dead,' which became one of the most successful shows in the history of cable television," AMC's President of Entertainment Dan McDermott said during his TCA presentation. In its wake, as McDermott went onto detail, are the multiple new spinoff projects that the network is gradually rolling out. So, while "Fear the Walking Dead" may be ending, fans of the franchise have at least a few new shows to look forward to in the near future.