NCIS: Los Angeles Star Barrett Foa Recalls Eric Beale's Pants Episode As One Of His Favorites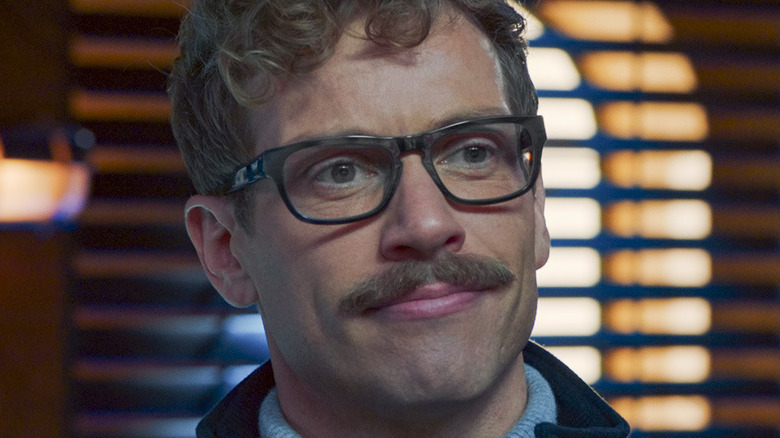 Ron Jaffe/CBS
Going undercover to help make the world a little safer — that's the goal of the Office of Special Projects in "NCIS: Los Angeles." The series is just one of the facets of the NCIS universe and began in 2009 with G. Callen (Chris O'Donnell) returning to work following a shooting. Sam Hanna (LL Cool J), Hetty Lange (Linda Hunt), and the rest of the team help bring him up to speed and back into the field, where he and Hanna go undercover to solve tough cases.
But as in the real world, it can take a whole village to solve a case. Over the years, that village has included Kensi Blye (Daniela Ruah), Marty Deeks (Eric Christian Olsen), and Nate Getz (Peter Cambor) — and the team wouldn't be complete without intelligence analyst Nell Jones (Renée Felice Smith) and tech operator Eric Beale (Barrett Foa), who share a budding romance while using their brains and tech-savvy to help save the day.
But all good things come to an end, and Foa and Smith finished their time on the show in Season 12, Episode 18, "A Tale of Two Igors," which sends Nell and Eric off to Tokyo. Though they each appeared in more than 200 episodes of the crime drama, some of their on-screen moments stood out as particularly memorable to the actors who played them. Before the end of his run on "NCIS: Los Angeles," Foa discussed some of his favorite scenes to film for the series.
The request that turned into a whole storyline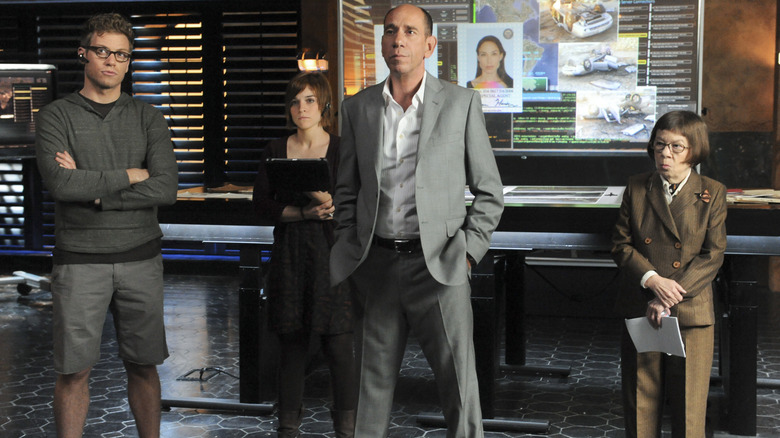 Ron P. Jaffe/CBS
As the show's title suggests, Eric Beale's unit of the NCIS is based in sunny Los Angeles, California. Sandals and shorts are a common sight, and they're staples of Eric's wardrobe. But what happens when Hetty gives pants to this creature of habit? Hilarity ensues — for both the audience and the actors.
While responding to a Redditor's question in the subreddit r/IAmA, actor Barrett Foa said that those scenes in Season 5, Episode 2 ("Impact") were some of his favorite to film during his time on "NCIS: Los Angeles." "Loved being in the burn room and talking about Eric's kilts and Scottish Heritage!" he said, referring to the moment when Eric can no longer take the restrictiveness of his pants, preparing to toss them into the incinerator. Nell catches him mid-toss and asks for an explanation.
But the whole pants debacle wasn't just for comedic relief. Foa told TVLine that it was a storyline born out of necessity. "Basically I had e-mailed one of our EPs, like, 'It's really cold on set, maybe Eric Beale gets to wear some long pants? Maybe it's time?'" he said. With that context, it's certainly easy to see why a wardrobe change — however brief — stood out as a good filming memory for him. It wasn't the only one; Foa mentioned on Reddit that there were other scenes he enjoyed in that episode as well. "All the fun flirty scenes with Renée [Felice Smith] ... and I love any scene that gets me out of the Ops Center!"