NCIS: LA's Barrett Foa Also Has A Career As A Broadway Actor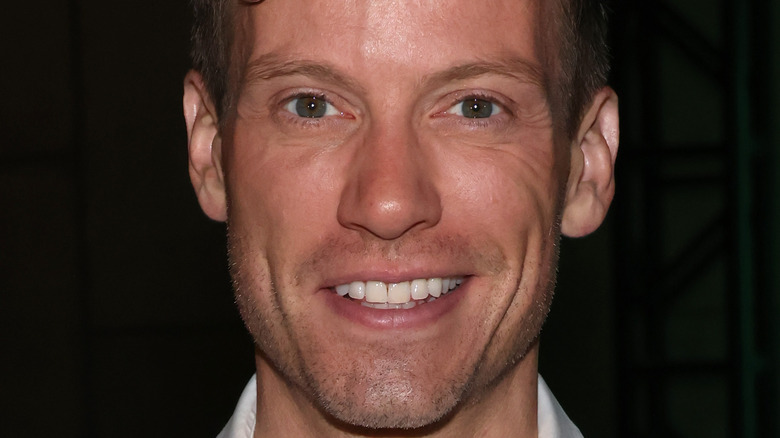 David Livingston/Getty Images
As the resident tech geek of "NCIS: Los Angeles," Barrett Foa's Eric Beale was the west coast's version of Abby Sciuto (Pauley Perrette), the brainy but awkward partner to the more physical and daring agents G. Callen (Chris O'Donnell), Sam Hanna (LL Cool J), Kensi Blye (Daniela Ruah), and Marty Deeks (Eric Christian Olsen). While his experience in the field eventually earns him the nickname "Bulletproof," he's obviously more at home in front of computer screens or dealing with the tech and research aspects of their jobs.
Foa played Beale from the debut episode until Season 12's finale but admits he had no idea what he was getting into when he first auditioned for the show. "I was like, "NCI-what? Who? How many letters are there?" He told TV Line in 2021. "I was a guest star for the first 12 episodes, and then they sort of saw something in me and liked me and I became a series regular on Episode 13." Thirteen years later, he and the show mutually decided Beale's story had come to an end.
Fans of his longtime television character may not realize that Foa's first love is theater, and not only did he spend the decade before "NCIS" starring on Broadway, but he's also continued to stay actively involved.
He started his Broadway career in 2001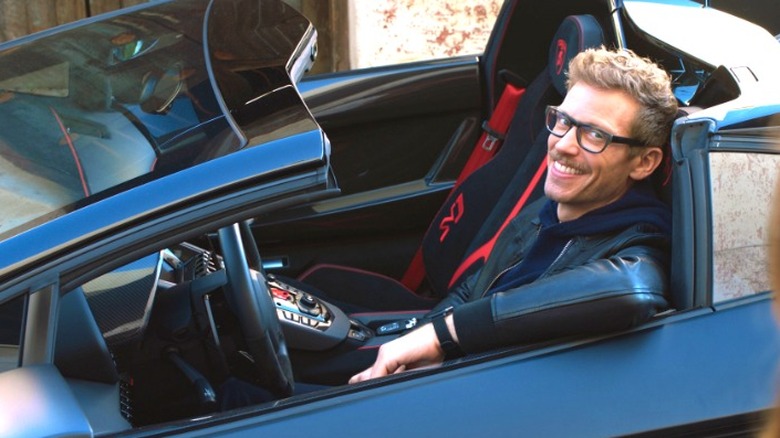 CBS
Growing up, Barrett Foa gravitated towards the arts, something his mom noticed, and subsequently enrolled him at the prestigious Interlochen Center for the Arts in Michigan. "Suddenly, I was on a plane at 14 by myself. It was scary for one day, and then [my parents] never heard from me for eight weeks because I was having the best time of my life," he said in an interview with the school. After attending the Department of Musical Theatre at the University of Michigan, he began his acting career, and by 2005 he'd already starred in three Broadway musicals: "Avenue Q," "The 25th Annual Putnam County Spelling Bee," and "Mamma Mia!" (via IDBD.com)
Despite his full-time gig on "NCIS: Los Angeles," his love of theater was too strong to put on the back burner. "I've done some sort of incredible, amazing, artistically fulfilling theatrical endeavor in between each season, and I've loved doing that, because it just really recharged my batteries for each new 10-month stretch of NCIS: LA," He told TV Line.
He's been busy since leaving "NCIS," with most recent gig in the off-Broadway show "HYPROV," filling in for the ill Colin Mochrie. While Foa is new to improv, he wrote on Instagram that "I could feel myself releasing the grips and squirms of my uncertainty, my discomfort, my fear to find a juicy adrenaline rush of delicious, playful, "YES, AND" energy waiting for me on the other side." It sounds like Foa has discovered another passion.